Electronic Access Control
1st Edition
Paperback ISBN: 9780123820280
eBook ISBN: 9780123820297
Imprint: Butterworth-Heinemann
Published Date: 7th October 2011
---
Access Control Systems are difficult to learn and even harder to master due to the different ways in which manufacturers approach the subject and the myriad complications associated with doors, door frames, hardware, and electrified locks. Electronic Access Control consolidates this information, covering a comprehensive yet easy-to-read list of subjects that every Access Control System Designer, Installer, Maintenance Tech or Project Manager needs to know in order to develop quality and profitable Alarm/Access Control System installations. Within these pages, Thomas L. Norman, a master at electronic security and risk management consulting and author of the industry reference manual for the design of Integrated Security Systems, describes the full range of EAC devices -- credentials, readers, locks, sensors, wiring, and computers, showing how they work, and how they are installed. The book presents an arcane and complex subject with a conversational and layered learning approach that results in a thorough understanding of each point, thus offering quick career advancement potential to students and prospective security professionals.


A comprehensive introduction to all aspects of electronic access control
Provides information in short bursts with ample illustrations
Each chapter begins with outline of chapter contents and ends with a quiz
May be used for self-study, or as a professional reference guide
Security systems installers and technicians. Security managers. Maintenance engineers. Computer technicians and IT personnel. Security department personnel.
Dedication
Preface
Acknowledgments
1. Introduction and Overview
2. Foundational Security and Access Control Concepts
3. How Electronic Access Control Systems Work
4. Access Control Credentials and Credential Readers
5. Types of Access Controlled Portals
6. Life Safety and Exit Devices
7. Door Types and Door Frames
8. Doors and Fire Ratings
9. Electrified Locks — Overview
10. Free Egress Electrified Locks
11. Magnetic Locks
12. Electrified Dead-Bolt Locks
Chapter 13. Specialty Electrified Locks
14. Selecting the Right Lockset for a Door
15. Specialized Portal Control Devices and Applications
16. Industry History That Can Predict the Future
17. Access Control Panels and Networks
18. Access Control System Servers and Workstations
19. Security System Integration
20. Integrated Alarm System Devices
21. Related Security Systems
22. Related Building/Facility Systems and REAPS Systems
23. Cabling Considerations
24. Environmental Considerations
25. Access Control Design
26. Access Control System Installation and Commissioning
27. System Management, Maintenance, and Repair
Index
No. of pages:

448
Language:

English
Copyright:

© Butterworth-Heinemann

2012
Published:

7th October 2011
Imprint:

Butterworth-Heinemann
eBook

ISBN:

9780123820297
Paperback

ISBN:

9780123820280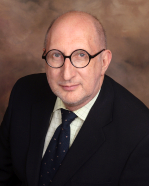 Thomas L. Norman, CPP, PSP, CSC, is an internationally acclaimed security risk management and enterprise-class security system design consultant with experience in the United States, the Middle East, Europe, Africa, and Asia. Mr. Norman has experience in security designs for critical infrastructure including oil and gas terminals, lines, and distribution centers; mass transit and vehicle transportation systems including air security, rail, and marine facilities and systems; long-span suspension and truss bridges; and central banking, utility and financial facilities. Mr. Norman's extended experience includes a large number of chemical, petrochemical, banking, government, corporate facilities, hospitality, healthcare, venues, and museums. Mr. Norman's unique processes focus on identifying and securing the underlying causes of building system vulnerabilities, that is, business processes, technologies, and cultures that encourage the development of vulnerabilities to the detriment of the organization. As the author of the industry reference manual on integrated security system design, and with more than 35 years of experience in design, construction management and commissioning, Mr. Norman is considered one of the industry's leading design consultants, worldwide, having contributed many industry design firsts including Video Pursuit and REAPs design concepts, among others. Mr. Norman has developed formulas and detailed processes that are used by the entire security industry to calculate the effectiveness of security programs and security program elements and also overall security program cost-effectiveness. Mr. Norman has authored four books: for the American Institute of Architects, "Security Planning and Design – A Guide for Architects and Building Owners"; "Integrated Security Systems Design" (Elsevier); "Risk Analysis and Security Countermeasures Selection" (CRC Press); and "Electronic Access Control" (Elsevier). His works have been quoted and referenc
Affiliations and Expertise
CEO and chief security analyst, Protection Partners International (PPI) - Houston, TX, USA and Beirut, Lebanon
"This book is likely one of the most current and comprehensive works available in this subject area...This book is recommended for the general reader of security literature and those with specific access control responsibilities needing a ready reference source."--Security Management, December 2012, page 82


"In this book, Thomas L. Norman, a master at electronic security and risk management consulting and author of the industry reference manual for the design of integrated security systems, describes the full range of EAC devices--credentials, readers, locks, sensors, wiring, and computers, showing how they work, and how they are installed. The book presents an arcane and complex subject with a conversational and layered learning approach which results in a thorough understanding of each point, thus offering quick career advancement potential to students and prospective security professionals."--ASIS International.com