Electrodiagnosis in Clinical Neurology
5th Edition
Expert Consult - Online and Print
Authors:
Michael J. Aminoff
Hardcover ISBN: 9780443066474
Imprint: Churchill Livingstone
Published Date: 20th April 2005
---
The New Edition of this respected reference delivers complete, practical guidance on current electrodiagnostic techniques and their clinical applications for investigating problems of both the central and peripheral nervous systems. Completely revised and updated, this 5th Edition provides state-of-the-art knowledge on electroencephalography, electromyography, nerve conduction studies, evoked potentials, polysomnography, and electronystagmography.
Emphasizes the clinical applications of each electrodiagnostic technique, providing state-of-the-art guidance for both non-specialists and specialists.
Discusses the principles, scope, limitations, diagnostic importance, prognostic relevance, and complications for each technique.
Clarifies the technical and practical aspects of electrodiagnostic tests with over 700 charts, figures, and tables.
I. Introduction

1. The Emergence of Electrophysiology as an Aid to Neurology

2. Electrophysiologic Equipment and Electrical Safety

II. Electroencephalography

3. Electroencephalography: General Principles and Clinical Applications

4. Neonatal and Pediatric Electroencephalography

5. Long-Term Monitoring for Epilepsy

6. Ambulatory Electroencephalographic Monitoring

7. Invasive Clinical Neurophysiology in Epilepsy and Movement Disorders

8. Topographic Mapping, Frequency Analysis, and Other Digital Techniques in Electroencephalograpy

9. Intraoperative Electroencephalographic Monitoring

10. Magnetoencephalography

III. Electromyography, Nerve Conduction Studies, and Related Techniques

11. Clinical Electromyography

12. Quantitative Electromyography

13. Nerve Conduction Studies

14. Microneurography as a Clinical research Tool

15. Electrophysiologic Study of Disorders of Neuromuscular Transmission

16. H-Reflex and F-Response Studies

17. The Blink Reflex

18. Electrophysiologic Evaluation of Movement Disorders

19. Evaluation of the Autonomic Nervous System

IV. Evoked Potentials and Related Techniques

20. Electroretinography

21. Visual Evoked Potentials in Clinical Neurology

22. Visual Evoked Potentials in Infants and Children

23. Brainstem Auditory Evoked Potentials: Methodology, Interpretation and Clinical Application

24. Brainstem Auditory Evoked Potentials in Infants

25 Somatosensory Evoked Potentials

26. Somatosensory Evoked Potentials in Infants and Children

27. Motor Evoked Potentials

28. Event-Related Potentials

29. Intraoperative Monitoring by Evoked Potential Techniques

30. Electrophysiologic Evaluation of Sacral Function

V. Testing of Vestibular Function

31. Vestibular Laboratory Testing

VI. Electrophyisiologic Evaluation in Special Situations

32. Polysomnographic Evaluation of Sleep Disorders

33. Electrophysiologic Evaluation of Patients in the Intensive Care Unit

34. Electrophysiologic Evaluation of Brain Death: A Critical Appraisal

35. Use of Neurophysiologic Techniques in Clinical Trials

36. Electrophysiologic Techniques in the Evaluation of Patients with Suspected Neurotoxic Disorders
No. of pages:

864
Language:

English
Copyright:

© Churchill Livingstone

2005
Published:

20th April 2005
Imprint:

Churchill Livingstone
Hardcover

ISBN:

9780443066474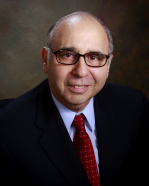 Dr. Michael Aminoff was born and educated in England, graduating from University College London in 1962 and as a physician from University College Hospital Medical School in 1965. He subsequently trained in neurology and neurophysiology at The National Hospital (Queen Square) in London, and in 1974 moved to UCSF where he has been Professor of Neurology since 1982. He was Director of the Clinical Neurophysiology Laboratories at UCSF until 2004, when he became Executive Vice Chair of the department of neurology, and also directs the Parkinson's Disease Clinic and Research Center, a National Parkinson Foundation Center of Excellence.
He is the author of more than 230 published medical or scientific articles, as well as the author or editor of some 29 books. His published scientific contributions led to the award of a Doctorate in Science, an advanced doctorate in the Faculty of Science, by the University of London in 2000. He is the one of the two editors-in-chief of the four-volume Encyclopedia of the Neurological Sciences (2nd Edition, Academic Press, 2014), and one of the series editors of the multi-volume Handbook of Clinical Neurology (Elsevier). He was Editor-in Chief of the journal Muscle & Nerve from 1998 to 2007 and serves on numerous other editorial boards. He was a director of the American Board of Psychiatry & Neurology for 8 years, and chair of the board in 2011.
Dr. Aminoff has received numerous prizes including the Lifetime Achievement Award of the American Association of Neuromuscular & Electrodiagnostic Medicine in 2006 and the A.B. Baker Award of the American Academy of Neurology for life-time achievements and contributions to medical education in 2007. In 2010, he was awarded the title of "Distinguished Professor" at the University of California, San Francisco.
He is married and has three children, one a pediatric rheumatologist, another a federal defense attorney, and the third an assistant district attorney.
Affiliations and Expertise
Distinguished Professor, Department of Neurology, University of California, San Francisco, CA, USA
Tax Exemption
We cannot process tax exempt orders online. If you wish to place a tax exempt order please
contact us
.