Electricity Market Reform
1st Edition
An International Perspective
Editors:
Fereidoon Sioshansi
Wolfgang Pfaffenberger
Hardcover ISBN: 9780080450308
eBook ISBN: 9780080462714
Imprint: Elsevier Science
Published Date: 13th April 2006
---
Foreword, S. Littlechild Introduction, P.L. Joskow I. What's Wrong with the Status Quo? 1. Why Restructure Electricity Markets?, F.S. Sioshansi 2. Sector-specific Market Power Regulation vs. General Competition Law: Criteria for Judging Competitive vs. Regulated Markets, G. Knieps II. Trailblazers 3. Chile: Where It All Started, R. Raineri 4. Electricity Liberalization in Britain and the Evolution of Market Design, D. Newbery 5. The Nordic Market: Robust by Design?, E. Amundsen, N.H. von der Fehr, & L. Bergman III. Evolving Markets 6. The Electricity Industry in Australia: Problems Along the Way to a National Electricity Market, A. Moran 7. Restructuring of the New Zealand Electricity Sector, 1984-2005, G. Bertram 8. Energy Policy and Investment in the German Power Market, G. Brunekreeft & D. Bauknecht 9. Competition in the Continental European Electricity Market: Despair of Work in Progress?, R. Haas, J.M. Glachant, N. Keseric, & Y. Perez IV. North America, New World, New Challenges 10. California Electricity Restructuring, the Crisis, and Its Aftermath, J.L. Sweeney 11. Texas: The Most Robust Competitive Market in North America, P. Adib & J. Zarinkau 12. Electricity Restructuring in Canada, M. Trebilcock 13. The PJM Market, J. Bowring 14. Independent System Operators in the United States: History, Lessons Learned, and Prospects, R. O'Neill, U. Helman, B. Hobbs, & R. Baldick 15. Competitive Retail Power Markets and Default Service, T. Tschamler V. Other Markets<
---
Since the late 1980s, policy makers and regulators in a number of countries have liberalized, restructured or "deregulated" their electric power sector, typically by introducing competition at the generation and retail level. These experiments have resulted in vastly different outcomes - some highly encouraging, others utterly disastrous. However, many countries continue along the same path for a variety of reasons.
This book examines the most important competitive electricity markets around the world and provides definitive answers as to why some markets have performed admirably, while others have utterly failed, often with dire financial and cost consequences.
The lessons contained within are direct relevance to regulators, policy makers, the investment community, industry, academics and graduate students of electricity markets worldwide.
· Covers electicity market liberalization and deregulation on a worldwide scale · Features expert contributions from key people within the electricity sector
Energy scientists, policy makers, economists, electrical engineers
---
No. of pages:

688
Language:

English
Copyright:

© Elsevier Science

2006
Published:

13th April 2006
Imprint:

Elsevier Science
eBook

ISBN:

9780080462714
Hardcover

ISBN:

9780080450308
---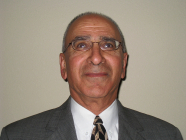 Fereidoon Sioshansi Editor
Dr. Fereidoon Sioshansi is President of Menlo Energy Economics, a consulting firm based in San Francisco with over 35 years of experience in the electric power sectore working in analysis of energy markets, specializing in the policy, regulatory, technical and environmental aspects of the electric power sector in the US and internationally. His research and professional interests are concentrated in demand and price forecasting, electricity market design, competitive pricing & bidding, integrated resource planning, energy conservation and energy efficiency, economics of global climate change, sustainability, energy security, renewable energy technologies, and comparative performance of competitive electricity markets. Dr. Sioshansi advises major utility clients and government policy makers domestically and internationally on electricity market reform, restructuring and privatization of the electric power sector. He has published numerous reports, books, book chapters and papers in peer-reviewed journals on a wide range of subjects. His professional background includes working at Southern California Edison Co. (SCE), Electric Power Research Institute (EPRI), NERA, and Global Energy Decisions. He is the editor and publisher of EEnergy Informer, a monthly newsletter with international circulation. He is on the Editorial Advisory Board of The Electricity Journal where he is regularly featured in the "Electricity Currents" section. Dr. Sioshansi also serves on the editorial board of Utilities Policy and is a frequent contributor to Energy Policy. Since 2006, He has edited nine books on related topics with Elsevier.
Affiliations and Expertise
President, Menlo Energy Economics, San Francisco, CA, USA
Wolfgang Pfaffenberger Editor