Effective Security Management
5th Edition
Authors:
Charles Sennewald
eBook ISBN: 9780123820136
Hardcover ISBN: 9780123820129
Imprint: Butterworth-Heinemann
Published Date: 14th April 2011
---
Effective Security Management, 5e, teaches practicing security professionals how to build their careers by mastering the fundamentals of good management. Charles Sennewald brings a time-tested blend of common sense, wisdom, and humor to this bestselling introduction to workplace dynamics. Working with a team of sterling contributors endowed with cutting-edge technological expertise, the book presents the most accurately balanced picture of a security manager's duties. Its Jackass Management cartoons also wittily illustrate the array of pitfalls a new manager must learn to avoid in order to lead effectively. In short, this timely revision of a classic text retains all the strengths that have helped the book endure over the decades and adds the latest resources to support professional development.
Includes a new chapter on the use of statistics as a security management tool
Contains complete updates to every chapter while retaining the outstanding organization of the previous editions
Recommended reading for The American Society for Industrial Security's (ASIS) Certified Protection Professional (CPP) exam
General Security Management Security Personnel Management Operational Management
Dedication
Preface
1. General Principles of Organization
2. Organizational Structure
3. Security's Role in the Organization
4. The Security Director's Role
5. The Security Supervisor's Role
6. The Individual Security Employee
7. Hiring Security Personnel
8. Job Descriptions
9. Training
10. Discipline
11. Motivation and Morale
12. Promotions
13. Communication
14. Career (Proprietary) versus Noncareer (and Contract) Personnel
15. Planning and Budgeting
16. Program Management
17. Risk
18. The Security Survey
19. Office Administration
20. Written Policies and Procedures
21. Computers and Effective Security Management
22. Statistics as a Security Management Tool
23. Selling Security within the Organization
24. Relationship with Law Enforcement
25. Relationship with the Industry
26. Community Relations
27. Jackass Management Traits
1. The Manager Who Seeks to Be "Liked" Rather Than Respected
2. The Manager Who Ignores the Opinions and Advice of Subordinates
3. The Manager Who Fails to Delegate Properly
4. The Manager Who Ignores the Training and Developmental Needs of Subordinates
5. The Manager Who Insists on Doing Everything "The Company Way"
6. The Manager Who Fails to Give Credit When Credit Is Due
7. The Manager Who Treats Subordinates as Subordinates
8. The Manager Who Ignores Employees' Complaints
9. The Manager Who Does Not Keep People Informed
10. The Manager Who Holds His or Her Assistant Back
11. The Manager Who Views the Disciplinary Process as a Punitive Action
12. The Manager Who Fails to Back up His or Her People
13. The Manager Whose Word Cannot Be Trusted
14. The Manager Who Avoids Making Decisions
15. The Manager Who
No. of pages:

360
Language:

English
Copyright:

© Butterworth-Heinemann

2011
Published:

14th April 2011
Imprint:

Butterworth-Heinemann
eBook

ISBN:

9780123820136
Hardcover

ISBN:

9780123820129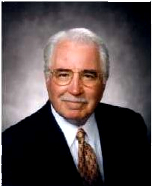 Charles A. Sennewald Independent security management consultant, expert witness, and author, internationally based Charles "Chuck" Sennewald CSC, CPP, is an independent security management consultant and expert witness and the author of numerous Butterworth-Heinemann titles, including "Effective Security Management"; "Security Consulting"; "Retail Crime, Security and Loss Prevention: An Encyclopedic Reference;" "From the Files of a Security Expert Witness"; and earlier editions of this book "The Process of Investigation." Chuck is a graduate of California State University - Los Angeles with a BS degree in Police Science and Administration. Chuck is also the founder and first president of the International Association of Professional Security Consultants (IAPSC), and is a long-time member of ASIS International. He has lectured and is read in countries around the globe.
Affiliations and Expertise
Independent security management consultant, expert witness, and author, internationally based
"This excellent book is another reminder of Chuck's top-shelf standing among security professionals." ~John J. Fay, author of Contemporary Security Management and owner-operator of learningshopusa.com
"You can't be in the security industry and consider yourself a professional without being in utter awe of Chuck Sennewald's remarkable career and accomplishments. The most difficult textbook to write is one that is grounded in common sense and written in a simple and to-the-point style. The fifth edition of his classic, Effective Security Management, is that kind of book. The economy of words—saying all that needs to be said, but not a word more—is elegant. Revised and updated, this book should be in everyone's professional library—whether student or practitioner." ~John J. Strauchs, co-author of Private Security Trends 1970-2000: The Hallcrest Report II
"Of the five books authored or co-authored by Charles Sennewald that I have read, the fifth edition of Effective Security Management is simply the best. Chuck hit the bulls-eye on this, as its all-encompassing nature ensures that there is something in the book for security practitioners of every level." ~Leslie Cole, Sr., CPP, CST, Member of the Board - IAPSC, Council Vice President - ASIS International
"The fifth edition of this comprehensive work on security management for corporations and institutions presents the fundamentals of effective security practices updated to address the latest trends and contemporary challenges in the field. Rather than focusing on particular types of businesses or narrow aspects of security such as site security or data protection, this volume teaches best practices for establishing a solid security regime across all aspects of an entity's internal and external processes. The work is divided into five sections covering general security management, security personnel mana
Tax Exemption
We cannot process tax exempt orders online. If you wish to place a tax exempt order please
contact us
.