Edible Mushrooms
1st Edition
Chemical Composition and Nutritional Value
eBook ISBN: 9780128045022
Paperback ISBN: 9780128044551
Published Date: 25th January 2016
---
Edible Mushrooms provides an advanced overview of the chemical composition and nutritional properties of nearly all species of culinary mushrooms. This unique compendium gathers all current literature, which has beendispersed as fragmentary information until now.
The book is broken into five parts covering chemical and nutrient composition, taste and flavor components as well as health stimulating and potentially detrimental effects. Appendices provide helpful quick references on abbreviations, common names of mushrooms, fatty acid profiles, and an index of mushroom species. Mycologists, nutrition researchers, mushroom cultivators and distributors, and food and neutraceutical processors will benefit from this sweeping overview of edible mushrooms.
Thoroughly explores the chemical composition and nutritional value of both cultivated and wild growing mushroom species.
Gathers all the information available on mushroom compounds in order providing an easy comparison of nutritional properties and bioactive compounds.
Includes hundreds of current references allowing you to further your exploration of the topic by reviewing the detailed data in the primary literature.
Food producers, processors and merchants of cultivated mushrooms; food chemists; nutritionists; mycologists.
Dedication
Preface
Acknowledgments
Biography
List of Figures
List of Tables
Chapter 1. Introduction

Abstract
1.1 Basic Mycological Terms
References

Chapter 2. Proximate Composition and Nutrients

Abstract
2.1 Dry Matter, Proximate Composition, and Energy Value
2.2 Proteins
2.3 Lipids
2.4 Carbohydrates and Dietary Fiber
2.5 Major Minerals
2.6 Vitamins and Provitamins
References

Chapter 3. Minor Constituents

Abstract
3.1 Taste and Flavor Components
3.2 Pigments
3.3 Aliphatic Acids
3.4 Phenolic Compounds
3.5 Sterols
3.6 Indole Compounds
3.7 Purine Compounds
3.8 Biogenic Amines and Polyamines
3.9 Trace Elements
References

Chapter 4. Health-Stimulating Compounds and Effects

Abstract
4.1 Antioxidants
4.2 Beta-Glucans
4.3 Carbohydrates as a Potential Source of Prebiotics
4.4 Proteins with Specific Biological Roles
4.5 Lovastatin
4.6 Eritadenine
4.7 Gamma-Aminobutyric Acid
4.8 Ergothioneine
References

Chapter 5. Detrimental Compounds and Effects

Abstract
5.1 Potentially Procarcinogenic Compounds
5.2 Formaldehyde
5.3 Nicotine
5.4 Coprine
5.5 Xenobiotics
5.6 Nitrates
5.7 Radioactivity
5.8 Detrimental Effects of Tricholoma Equestre
5.9 Allergy and Adverse Dermal and Respiratory Reactions to Mushrooms
5.10 Microbial Load and Safety of Fresh Mushrooms
References

Chapter 6. Conclusions

Abstract
6.1 Proximal Composition and Nutrients
6.2 Minor Constituents
6.3 Health-Stimulating Compounds and Effects
6.4 Detrimental Compounds and Effects

Appendix I. List of Abbreviations
Appendix II. Commonly Used Japanese Names of Mushrooms
Appendix III. Characteristics of the Main Fatty Acids Occurring in Mushroom Lipids
Color Plate Section
Index of Mushroom Species
Subject Index
No. of pages:

236
Language:

English
Copyright:

© Academic Press

2016
Published:

25th January 2016
Imprint:

Academic Press
eBook

ISBN:

9780128045022
Paperback

ISBN:

9780128044551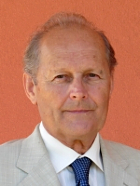 Professor Pavel Kalač has been researching several topics of food and feed chemistry for over 40 years.He earned an MSc in Chemistry in 1965, and a PhD in Technical Sciences in 1979, both from the University of Chemistry and Technology, Prague, Czech Republic. Since 1971, he has been a member of the Faculty of Agriculture, Department of Applied Chemistry, University of South Bohemia, České Budějovice, Czech Republic, where he has been professor in agricultural chemistry since 1999. Prof. Kalač's research has focused on biologically active natural compounds, both desirable and detrimental for human health, at the interface of agriculture and food. He has published numerous articles and reviews in international journals. Expanding information particularly during the last decade encouraged him to gather knowledge in book format. His book Edible Mushrooms: Chemical Composition and Nutritional Value was published by Elsevier in 2016. In his most recent book, Effects of Forage Feeding on Milk: Bioactive Compounds and Flavor, he collates dispersed knowledge on the occurrence of several bioactive constituents in milk as affected by various forages.
Affiliations and Expertise
Department of Applied Chemistry, Faculty of Agriculture, University of South Bohemia, České Budějovice, Czech Republic
Tax Exemption
We cannot process tax exempt orders online. If you wish to place a tax exempt order please
contact us
.