Ecology and Classification of North American Freshwater Invertebrates
3rd Edition
Editors:
James Thorp
Alan Covich
Hardcover ISBN: 9780123748553
eBook ISBN: 9780080889818
Published Date: 24th November 2009
---
The Third Edition of Ecology and Classification of North American Freshwater Invertebrates continues the tradition of in-depth coverage of the biology, ecology, phylogeny, and identification of freshwater invertebrates from the USA and Canada. This edition is in color for the first time and includes greatly expanded classification of many phyla.
Contains extensive and detailed classification keys for identification of diverse freshwater invertebrates.
Many drawings and color photographs of freshwater invertebrates.
Single source for a broad coverage of the anatomy, physiology, ecology, and phylogeny of all major groups of invertebrates in inland waters of North America, north of Mexico.
Advanced undergraduates, graduate students and researchers and lecturers in freshwater biology and ecology, limnology, environmental science, invertebrate zoology and related fields.
1. Introduction To Invertebrates Of Inland Waters
2. An Overview Of Inland Water Habitats
3. Protozoa
4. Porifera
5. Cnidaria
6. Flatworms: Turbellarians And Nemertea
7. Gastrotricha
8. Rotifera
9. Nematoda And Nematomorpha
10. Mollusca: Gastropoda
11. Mollusca: Bivalvia
12. Annelida (Clitellata): Oligochaeta, Branchiobdellida,Hirudinida, And Acanthobdellida
13. Bryozoans
14. Tardigrada
15. Water Mites (Hydrachnidiae) And Other Arachnids
16. Diversity And Classification Of Insects And Collembola
17. Aquatic Insect Ecology
18. Introduction To The Subphylum Crustacea
19. Ostracoda
20. Cladocera And Other Branchiopoda
21. Copepoda
22. Decapoda
No. of pages:

1021
Language:

English
Copyright:

© Academic Press

2009
Published:

24th November 2009
Imprint:

Academic Press
Hardcover

ISBN:

9780123748553
eBook

ISBN:

9780080889818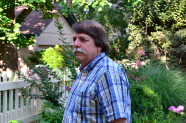 Dr. James H. Thorp has been a Professor in the Department of Ecology and Evolutionary Biology at the University of Kansas (Lawrence, KS, USA) and a Senior Scientist in the Kansas Biological Survey since 2001. Prior to returning to his alma mater, Prof. Thorp was a Distinguished Professor and Dean at Clarkson University, Department Chair and Professor at the University of Louisville, Associate Professor and Director of the Calder Ecology Center of Fordham University, Visiting Associate Professor at Cornell, and Research Ecologist at the University of Georgia's Savannah River Ecology Laboratory. He received his Baccalaureate from the University of Kansas (KU) and both Masters and Ph.D. degrees from North Carolina State. Those degrees focused on zoology, ecology, and marine biology, with an emphasis on the ecology of freshwater and marine invertebrates. Dr. Thorp is currently on the editorial board of two journals (River Research and Applications and River Systems) and is a former President of the International Society for River Science. He teaches freshwater, marine, and general ecological courses at KU, and his Masters and doctoral graduate students work on various aspects of the ecology of organisms, communities, and ecosystems in rivers, reservoirs, and wetlands. Prof. Thorp's research interests and background are highly diverse and span the gamut from organismal biology to community, ecosystem, and macrosystem ecology. He works on both fundamental and applied research topics using descriptive, experimental, and modeling approaches in the field and lab. While his research emphasizes aquatic invertebrates, he also studies fish ecology, especially as related to food webs. He has published more than one hundred refereed journal articles, books, and chapters, including three single-volume editions of Ecology and Classification of North American Freshwater Invertebrates (edited by J.H. Thorp and A.P. Covich) and the first volume (Ecology and General Biology) in the current fourth edition.
Affiliations and Expertise
Kansas Biological Survey, Department of Ecology and Evolutionary Biology, University of Kansas, Lawrence, KS, USA
Affiliations and Expertise
Colorado State University, Department of Fishery and Wildlife Biology, Fort Collins, U.S.A.
"Thank you for the opportunity to comment on the latest edition of Thorp and Covich. I have admired prior editions of this superb book for its comprehensive coverage of freshwater invertebrates. The current edition improves upon the high standard set by prior editions through the use of color and greater taxonomic specificity. Authored by an outstanding collection of experts, individual chapters provide comprehensive coverage of morphology, physiology and ecology, as well as methods for collecting, rearing and preserving freshwater invertebrates. Together with chapters on ecology and habitats of inland waters, this carefully edited volume provides the central knowledge of freshwater invertebrates that every student and researcher will find invaluable. I highly recommend this superb new edition of Thorp and Covich – it is a must-own volume that every student and researcher of freshwater invertebrates will find invaluable."

J. David Allan, Ph.D.
Professor and Acting Dean
School of Natural Resources and Environment
The University of Michigan

***

"This 3rd edition contains a wealth of information, which has expanded its utility beyond the earlier editions. Thorp and Covich gathered the recognized experts in North America to compile the full extent of current knowledge on this diverse group of aquatic fauna. The color plates are amazing and add tremendous value to both the learner and learned of the invertebrate biologists."

Michael T. Barbour, PhD
Director, Center for Ecological Studies
Tetra Tech, Owings Mills, Maryland

***

"At last, after half a century, this new edition of Thorp and Covich is a worthy successor to Edmondson's (1957) classic second edition of Ward and Whipple's Freshwater Biology. It brings us up to date on the amazing advances in the biology of freshwater invertebrates, the keys are detailed, and the illustrations as beautiful as they are useful."

Nelson G. Hairston, Jr.
Frank H.T
Tax Exemption
We cannot process tax exempt orders online. If you wish to place a tax exempt order please
contact us
.