Earth as an Evolving Planetary System
2nd Edition
Paperback ISBN: 9780123852274
eBook ISBN: 9780123852281
Published Date: 11th August 2011
---
Earth as an Evolving Planetary System, Second Edition, examines the various subsystems that play a role in the evolution of the Earth. These subsystems include such components as the crust, mantle, core, atmosphere, oceans, and life. The book contains 10 chapters that discuss the structure of the Earth and plate tectonics; the origin and evolution of the crust; the processes that leave tectonic imprints in rocks and modern processes responsible for these imprints; and the structure of the mantle and the core. The book also covers the Earth's atmosphere, hydrosphere, and biosphere; crustal and mantle evolution; the supercontinent cycle; great events in Earth history; and the Earth in comparison to other planets. This book is meant for advanced undergraduate and graduate students in Earth Sciences, with a basic knowledge of geology, biology, chemistry, and physics. It also may serve as a reference tool for specialists in the geologic sciences who want to keep abreast of scientific advances in this field.
Kent Condie's corresponding interactive CD, Plate Tectonics and How the Earth Works, can be purchased from Tasa Graphic Arts here: http://www.tasagraphicarts.com/progptearth.html
Two new chapters on the Supercontinent Cycle and on Great Events in Earth history
New and updated sections on Earth's thermal history, planetary volcanism, planetary crusts, the onset of plate tectonics, changing composition of the oceans and atmosphere, and paleoclimatic regimes
Also new in this Second Edition: the lower mantle and the role of the post-perovskite transition, the role of water in the mantle, new tomographic data tracking plume tails into the deep mantle, Euxinia in Proterozoic oceans, The Hadean, A crustal age gap at 2.4-2.2 Ga, and continental growth
Structural geologists and professionals in related disciplines who want to look at the Earth in a broader perspective; advanced undergraduate and graduate students in Earth, Atmospheric, and Planetary Sciences.
Preface
Earth Systems Earth as a Planetary System Structure of Earth Plate Tectonics Is the Earth Unique? Interacting Earth Systems Further Reading
The Crust Introduction Seismic Crustal Structure The Moho Crustal Layers Complexities in the Lower Continental Crust Crustal Types Oceanic Crust Transitional Crust Continental Crust Continent Size Heat Flow Heat Flow Distribution Heat Production and Heat Flow in the Continents Age Dependence of Heat Flow Exhumation and Cratonization Unraveling Pressure-Temperature-Time Histories Some Typical P-T-t Paths Cratonization Processes in the Continental Crust Rheology The Role of Fluids and Crustal Melts Crustal Composition Approaches Seismic Wave Velocities Seismic Reflections in the Lower Continental Crust Sampling of Precambrian Shields Use of Fine-Grained Detrital Sediments Exhumed Crustal Blocks Crustal Xenoliths An Estimate of Crustal Composition Crustal Provinces and Terranes Crustal Province and Terrane Boundaries The United Plates of America Further Reading
Tectonic Settings Introduction Ocean Ridges Ocean Ridge Basalts Ophiolites Tectonic Settings Related to Mantle Plumes Large Igneous Provinces Oceanic Plateaus and Aseismic Ridges Rifted Continental Margins Continental Flood Basalts Hotspot Volcanic Islands Giant Mafic Dyke Swarms Continental Rifts General Features Rock Assemblages Rift Development and Evolution Cratons and Passive Margins Arc Systems Subduction-Related Rock Assemblages Arc P
No. of pages:

578
Language:

English
Copyright:

© Academic Press

2011
Published:

11th August 2011
Imprint:

Academic Press
eBook

ISBN:

9780123852281
Paperback

ISBN:

9780123852274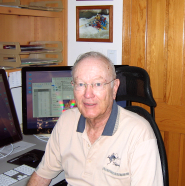 Kent Condie is professor of geochemistry at New Mexico Institute of Mining and Technology, Socorro, NM where he has taught since 1970. Prior to that time he was at Washington University in St. Louis, MO (1964-1970). TextbookHis textbook, Plate Tectonics and Crustal Evolution, which is widely used in upper division and graduate courses in the Earth Sciences, was first published in 1976 and has gone through four previous editions. In addition, Condie has written and edited several books. Condie's research, primarily dealing with the origin and evolution of continents and the early history of the Earth, has over the years been sponsored chiefly by the U. S. National Science Foundation. He is author or co-author of over 750 articles published scientific journals.
Affiliations and Expertise
Professor of Geochemistry, Department of Earth & Environmental Science, New Mexico Tech, Socorro, NM, USA
"I have found Kent Condie's book to be a masterpiece, very interesting and truly enjoyable to read. Upon completion of this book, the reader will likely realize how exciting and important the interdisciplinary work is that has lead scientists to understand most of the unknown features of our unique planet."--Pure and Applied Geophysics, August 2, 2013
"…a masterpiece, very interesting and truly enjoyable to read. Upon completion of this book, the reader will likely realize how exciting and important is the interdisciplinary work that has lead scientists to understand most of the unknown features of our unique planet."--Pure and Applied Geophysics, April 2013
Praise for the first edition:
"What we can find in this book is a snapshot of current knowledge regarding the Earth's components and how these consituent parts challenge Earth scientists to integrate their sub-disciplines into a holistic view of our home. The book is an excellent textbook for either an upper class undergraduate course or a graduate course in Earth history."--Eos (Bulletin of the American Geophysical Union), 2005
"Author Kent Condie synthesizes data from the fields of oceanography, geophysics, planetology, and geochemistry to examine the key topics and questions relating to the evolution of Earth's crust and mantle. This volume provides a substantial update to Condie's established text,Plate Tectonics and Crustal Evolution, Fourth Edition. It emphasizes the interactive nature of various components of the Earth system on timescales of tens to hundreds of millions of years, and how these interactions have affected the history of the atmosphere, oceans, and biosphere."--Linda Chappell, Information and Research Services, Lunar and Planetary Institute
"Condie (earth and environmental science, New Mexico Tech) synthesizes data and research from a wide variety of fields<-->geophysics, planetol