Diversity and Functions of GABA Receptors: A Tribute to Hanns Möhler, Part A, Volume 72
1st Edition
Serial Volume Editor:
Uwe Rudolph
Hardcover ISBN: 9780128026601
eBook ISBN: 9780128026922
Published Date: 12th January 2015
Secure Checkout
Personal information is secured with SSL technology.
Free Shipping
Free global shipping
No minimum order.
---
Preface: A Tribute to Professor Hanns Möhler
Chapter One: The Legacy of the Benzodiazepine Receptor: From Flumazenil to Enhancing Cognition in Down Syndrome and Social Interaction in Autism

Abstract
1 Introduction
2 Discovery of the Benzodiazepine Receptor
3 Dr. Ziegler, a First for Flumazenil
4 Where are the Selective Anxiolytics?
5 Role of α2 GABAA Receptors in Circuits of Risk Assessment and Fear
6 Comorbidity of Anxiety States and Depression: A Telling Animal Model
7 Powerful, Nonsedative GABAergic Analgesics
8 Cognitive Behavior Targeted via α5 GABAA Receptors
9 Down Syndrome: Start of a Clinical Trial Targeting Cognitive Dysfunction
10 Autism Spectrum Disorders: Beneficial Benzodiazepine Actions at Very Low Dose
11 Conclusion
Conflict of Interest

Chapter Two: Behavioral Functions of GABAA Receptor Subtypes - The Zurich Experience

Abstract
1 Introduction: GABAA Receptor Research at the Institute of Pharmacology and Toxicology of the University of Zurich
2 Behavioral Functions of the γ2 Subunit
3 Genetic Dissection of the Pharmacological Functions of GABAA Receptors Using α Subunit Knock-in Mice
4 Switching Efficacy from Negative to Positive Allosteric Modulation by Histidine to Arginine Point Mutations
5 Interaction of Benzodiazepines and Ethanol
6 Role of β3-Containing GABAA Receptors in the Action of General Anesthetics
7 Role of α5-Containing GABAA Receptors in the Development of Tolerance
8 Glutamatergic Forebrain Neurons Mediate the Sedative Action of Diazepam
9 Memory for Location and Objects Requires α5-Containing GABAA Receptors
10 Diazepam-Induced Changes in Respiration: Role of α1- and α2-Containing GABAA Receptors
11 Modulation of Defensive Behavioral Reactivity to Mild Threat
12 Conclusion
Conflict of Interest
Acknowledgments

Chapter Three: Allosteric Modulation of GABAA Receptors via Multiple Drug-Binding Sites

Abstract
1 Introduction
2 Structure of GABAA Receptors
3 GABA-Binding Sites
4 Benzodiazepine-Binding Sites
5 Picrotoxinin-Binding Sites
6 Binding Sites for Anesthetics
7 Alcohol-Binding Sites
8 Cannabinoid-Binding Site
9 Avermectin B1a-Binding Site
10 Binding Sites of Ions
11 Conclusion
Conflict of Interest

Chapter Four: Regulation of GABAARs by Phosphorylation

Abstract
1 Introduction
2 The γ-Aminobutyric Acid Type a Receptors
3 Phosphorylation Sites on GABAAR
4 GABAAR-Interacting Proteins and Phosphorylation
5 Phosphorylation and Allosteric Modulation
6 Signaling Pathways that Modulate GABAAR Phosphorylation
7 Dysregulation of GABAAR Phosphorylation in Disease
8 Conclusion

Chapter Five: Endozepines

Abstract
1 Introduction
2 Physiological Evidence of Endozepines
3 Candidate Endozepines
4 Diazepam-Binding Inhibitor
5 Conclusion
Conflict of Interest

Chapter Six: Inhibitory Neurosteroids and the GABAA Receptor

Abstract
1 Introduction
2 Structure–Function of Inhibitory Neurosteroids
3 Physiological Effects of Inhibitory Neurosteroids at GABAARs
4 Potential Inhibitory Neurosteroid-Binding Sites on GABAARs
5 The Potentiating Neurosteroid-Binding Site Is Unaffected by Inhibitory Neurosteroids
6 Inhibitory Neurosteroid-Binding Site Outside the Ion Channel—C. elegans and UNC-49
7 Conclusion
Conflict of Interest
Acknowledgment

Chapter Seven: Interactions of Flavonoids with Ionotropic GABA Receptors

Abstract
1 Introduction
2 6-Substituted Flavones
3 Flavan-3-ol Esters
4 (+)-Catechin and α4βδ GABAA Receptors
5 Natural Flavonoids and Related Compounds
6 Conclusion
Conflict of Interest
Acknowledgments

Chapter Eight: GABAA Receptor Partial Agonists and Antagonists: Structure, Binding Mode, and Pharmacology

Abstract
1 Introduction
2 GABAAR Antagonists
3 GABAAR Partial Agonists
4 Pharmacological Applications of GABAA Antagonists
5 Conclusion
Conflict of Interest
Acknowledgments

Chapter Nine: Closing the Gap Between the Molecular and Systemic Actions of Anesthetic Agents

Abstract
1 Introduction
2 Classical Theories of General Anesthesia
3 Point Mutations in GABAA Receptors Affecting Anesthetic Potency
4 Neuroanatomical Substrates for General Anesthetics
5 Homeostatic Regulations in Knockout Animals
6 Anesthetic-Resistant Mice
7 The Hypnotic Action of Etomidate
8 Etomidate-Induced Hypnosis and Subtype-Specific Electroencephalogram Signatures
9 Benzodiazepine-Induced Sedation Does Not Manifest in the EEG
10 Different Roles of α2- and α3-Subunits in Modulating Brain Electrical Activity
11 Intracortical Actions of Etomidate
12 Actions of Etomidate in the Hippocampus
13 Spinal Actions of Etomidate
14 Anesthetic Side Effects
15 Multisite and Multiple Molecular Actions of General Anesthetics
16 Agent-Specific Actions of Anesthetics Lacking Binding Selectivity
17 Conclusion
Conflict of Interest
Acknowledgments

Index
---
This new volume of Advances in Pharmacology presents the diversity and functions of GABA Receptors. The volume looks at research performed in the past 20 years which has revealed specific physiological and pharmacological functions of individual GABAA receptor subtypes, providing novel opportunities for drug development.
Contributions from the best authors in the field
An essential resource for pharmacologists, immunologists, and biochemists
Pharmacologists and Neuroscientists
---
No. of pages:

282
Language:

English
Copyright:

© Academic Press

2015
Published:

12th January 2015
Imprint:

Academic Press
Hardcover

ISBN:

9780128026601
eBook

ISBN:

9780128026922
---
Praise for the Series:
"...recommended not only to pharmacologists but also to all those in related disciplines" --Nature
---
About the
Serial Volume Editor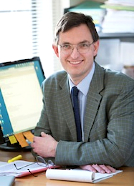 Dr. Rudolph is Director of the Laboratory of Genetic Neuropharmacoloy at McLean Hospital and Professor of Psychiatry at Harvard Medical School. He studied medicine and completed a research thesis on G proteins at the Freie Universitat Berlin, Germany. After postdoctoral training at Baylor College of Medicine in Houston, Texas, where he developed a mouse model of inflammatory bowel disease and colon cancer, he moved to the Institute of Pharmacology and Toxicology of the University of Zurich to work on GABAA receptors. There, he developed different lines of knock-in mice in which diazepam-sensitive GABAA receptor subtypes were rendered insensitive to diazepam by a histidine to arginine point mutation. Studying these mice enables researchers to uncover unique functional roles of GABAA receptor subtypes. In 2005, he joined McLean Hospital in Belmont, MA, and Harvard Medical School, where his research group is elucidating the functions of GABAA receptor subtypes in defined neuronal populations.
Affiliations and Expertise
Genetic Neuropharmacology Laboratory, McLean Hospital, Belmont, MA, USA
Tax Exemption
We cannot process tax exempt orders online. If you wish to place a tax exempt order please
contact us
.
Elsevier.com visitor survey
We are always looking for ways to improve customer experience on Elsevier.com.
We would like to ask you for a moment of your time to fill in a short questionnaire, at the end of your visit.

If you decide to participate, a new browser tab will open so you can complete the survey after you have completed your visit to this website.

Thanks in advance for your time.
Accept
Decline