Diagnosing Wild Species Harvest
1st Edition
Resource Use and Conservation
Authors:
Matti Salo
Anders Sirén
Risto Kalliola
Hardcover ISBN: 9780123972040
eBook ISBN: 9780123977557
Published Date: 4th December 2013
---
Diagnosing Wild Species Harvest bridges gaps of knowledge fragmented among scientific disciplines as it addresses this multifaceted phenomenon that is simultaneously global and local. The authors emphasize the interwoven nature of issues specific to the ecological, economic, and socio-cultural realms of wild species harvest.
The book presents the diagnosing wild species harvest procedure as a universal approach that integrates seven thematic perspectives to harvest systems: resource dynamics, costs and benefits, management, governance, knowledge, spatiality, and legacies. When analyzed, these themes help to build a holistic understanding of this globally important phenomenon. Scholars, professionals and students in various fields related to natural resources will find the book a valuable resource.
Wild species form important resources for people worldwide, and their harvest is a major driver of ecosystem change. Tropical forests regions, including Amazonia, are among those parts of the world where wild species are particularly important for people's livelihoods and larger economies. This book draws on tangible experiences from Amazonia, presented in lively narratives intermingling scientific information with stories of the people engaged in harvest and management of wild species. These stories are linked to relevant theory of wild species harvest and wider discussions on conservation, development, and the global quest of sustainability.
Includes research and report-style narratives describing a wide variety of concrete cases
Addresses wild species harvest from a holistic perspective including ecological, economic and socio-cultural issues, not limiting the scope to a single type of resources
Provides theoretical treatment of wild species harvest worldwide, with special emphasis in the most recent scientific understanding on the biodiversity of the Amazonian lowland region
Presents an objective viewpoint, noting problems the harvest may cause as well as its potential to contribute both to biodiversity conservation and to local livelihoods and national economies
Coherent, easily followed structure and abundant illustrations help the reader absorb central messages
Readership is wide due to the broad scope of the book. Scholars, professionals and practitioners in all fields related to wild resources management and governance, as well as students in various disciplines including biology, geography, development studies, agriculture, forestry, economics, political science, and anthropology will find the book a valuable resource. The Diagnosing Wild Species Harvest Procedure that is introduced in this book supports research and education in any area and about any wild species of interest. The book also provides valuable information for anyone concerned about the state of Amazonian ecosystems today and tomorrow.
Author Biographies
Preface
Acknowledgements
Acronyms
Part I: Focus on Wild Species Harvest
Introduction
Preview to the Chapters of Part 1
Chapter 1. All over the Earth, since the Dawn of Time
Abstract
A Vital Resource Base
Fuelling Economies, Feeding People
Why Care?
Chapter 2. A Conceptual Primer to Wild Species Harvest
Abstract
Harvest, Wild, and Species
From Biological Diversity to Biodiversity – from Science to Politics
Ecosystems and their Services
Transactions Connecting Nature and Society
Sustainability – The Capacity to Endure in Time
Part II: Stories from the Forest Floor
Introduction
Preview to the Chapters of Part 2
Chapter 3. Millennia of Wild Species Harvest in Amazonia
Abstract
Genesis of the Amazon Basin
Early Human Occupation
The Conquest and the Colony
Dawn of Independence and National Integration
The Great Rubber Boom of Amazonia
Postrubber Wild Species Harvest
Smoke and New Winds Over Amazonia
Chapter 4. On a Winding Trail towards Sustainable Hunting
Abstract
The Munditi Call
A Man ahead of His Time
Blowguns, Dogs, and Shotguns
Emerging Environmental Awareness
Debate and Inquiry
Taking Action
Chapter 5. Fishing in and Fishing out the Amazon
Abstract
A Bounty in the River
The Costs and Benefits of Life on Board
Conflicts and Competition
Diversity of Species and Techniques
A Migratory Resource Under Increasing Pressure
Chapter 6. River Turtles – They Have Come Back
Abstract
A Thatched-Roof Biological Station
Watching and Learning
The Start of the Recovery
Spreading the Word of Success
Chapter 7. Palm Leaves, S
No. of pages:

494
Language:

English
Copyright:

© Academic Press

2014
Published:

4th December 2013
Imprint:

Academic Press
eBook

ISBN:

9780123977557
Hardcover

ISBN:

9780123972040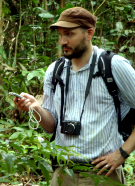 Matti Salo is a biologist and PhD in Environmental Science. His fields of interest include governance, management and policy issues related to natural resources, biodiversity and conservation - with a particular emphasis in forest policies. Salo is a long-term Amazonia enthusiast and a member of the University of Turku Amazon Research team (UTU-ART). He has spent time in the region annually since the late 1990s, with a particular commitment to Peruvian Amazonia, but also working and traveling extensively in parts of Bolivia, Brazil, Colombia and Ecuador. In addition to academic work, Salo has published books and other writings about Amazonia and biodiversity issues directed to the general public.
Affiliations and Expertise
University of Turku, Department of Biology, Turku, Finland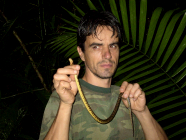 Anders Sirén is a biologist and PhD in Rural Development Studies. From 2009 to 2013 he was a postdoc researcher at the University of Turku, and is currently a lecturer in geography at the University of Helsinki. Sirén has spent over ten years in Ecuadorian Amazonia, where he has conducted extensive field work for social and natural science research related to wild species harvest and land use change in indigenous communities, and also made shorter visits to Peruvian Amazonia. He loves fishing in the swift rivers of western Amazonia and dreams about saving Amazonian fisheries from the multiple threats of overfishing, habitat destruction, and pollution.
Affiliations and Expertise
University of Turku, Department of Geography and Geology, Turku, Finland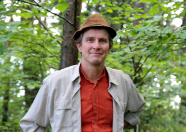 Risto Kalliola is a professor of geography at the University of Turku. He has made a long career on biogeographical, ecological and resource management studies in Amazonia and northern Europe. He is interested in the role of scientific understanding in the use of renewable natural resources and in land use planning. Kalliola is one of the founder members of the multi-disciplinary University of Turku Amazon Research team (UTU-ART) which has over three-decades long research history in Amazonia.
Affiliations and Expertise
University of Turku, Department of Geography and Geology, Turku, Finland