Designing for Human Reliability
1st Edition
Human Factors Engineering in the Oil, Gas, and Process Industries
Paperback ISBN: 9780128024218
eBook ISBN: 9780081005262
Imprint: Gulf Professional Publishing
Published Date: 19th March 2015
Secure Checkout
Personal information is secured with SSL technology.
Free Shipping
Free global shipping
No minimum order.
---
Industry underestimates the extent to which behaviour at work is influenced by the design of the working environment. Designing for Human Reliability argues that greater awareness of the contribution of design to human error can significantly enhance HSE performance and improve return on investment. Illustrated with many examples, Designing for Human Reliability explores why work systems are designed and implemented such that "design-induced human error" becomes more-or-less inevitable. McLeod demonstrates how well understood psychological processes can lead people to make decisions and to take actions that otherwise seem impossible to understand. Designing for Human Reliability sets out thirteen key elements to deliver the levels of human reliability expected to achieve the return on investment sought when decisions are made to invest in projects. And it demonstrates how investigation of the human contribution to incidents can be improved by focusing on what companies expected and intended when they chose to rely on human performance as a barrier, or control, against incidents.
Recognise some 'hard truths' of human performance and learn about the importance of applying the principles of Human Factors Engineering on capital projects
Learn from analysis of real-world incidents how differences between 'fast' and 'slow' styles of thinking can lead to human error in industrial processes
Learn how controls and barrier against major incidents that rely on human performance can be strengthened throughout the design and development of assets and equipment
Oil and Gas Executives; Managers; and Technical Safety, Health and Safety professionals, Process Safety Professionals/Engineers, and Human Factors Engineers
Part 1: Local rationality at the Formosa Plastics Corporation
Introduction
The principle of Local Rationality
2: The incident
Abstract
The operator arrived at the wrong reactor
The local control panel
What did they expect?
Commitment and capture
Overriding the safety interlock
3: Making sense of Formosa
Abstract
Why did he conclude that the switch was faulty?
Why did he decide to override the safety interlock?
Was he aware of the risk?
It was easy to do
It was difficult to get the necessary approval
Summary
Part 2: The scope and value of human factors engineering
Introduction
4: An introduction to HFE
Abstract
The HFE star
A dual fatality offshore
The objectives of HFE
Achieving the HFE objectives
Summary
5: Costs and benefits of human factors engineering
Abstract
The costs of design-induced human unreliability
Perspectives on the costs and benefits of HFE
An example: Before and after HFE
How much does it cost to implement an HFE program?
Summary
6: Hard truths and principles of human factors engineering
Abstract
The principles of HFE
Hard truths of human performance
Summary
7: Critical tasks
Abstract
The nature of "tasks"
Summary
8: HFE and weak signals
Abstract
The characteristics of weak signals
Weak signals and Situation Awareness
The Theory of Signal Detection (TSD)
Weak signals and human factors engineering
Summary
9: Automation and supervisory control
Abstract
Supervisory control
The irony of automation
Air France Flight AF447
Lessons and challenges from AF447
Summary
Part 3: Irrational people in a rational industry
Introduction
10: The problem with people
Abstract
The problem with people
Deepwater horizon
11: Kahneman
Abstract
System 1 and System 2 thinking
Reconciling Kahneman and Reason
12: Operationalizing some System 1 biases
Abstract
Availability and affect
Anchoring
Priming
What you see is all there is (WYSIATI)
Framing and loss aversion: prospect theory
13: Expert intuition and experience
Abstract
The experiencing and the remembering self
Expert intuition
14: Summary of Part 3
Part 4: Human Factors in Barrier Thinking
Introduction
15: What did you expect?
Abstract
Human factors in incident investigations
So what did they expect?
16: Human factors in barrier thinking
Abstract
Bow-ties as a conceptual model
Bow-tie analysis
An example bow-tie analysis
Assuring the strength of human controls
Human factors in control independence
The representation of bow-ties
Summary
17: Intentions, expectations, and reality
Abstract
The effectiveness of controls
What can a bow-tie analysis reveal of intentions and expectations about human performance?
Expectations, intentions, and reality: Lessons from Buncefield
Summary
18: Proactive operator monitoring
Abstract
What does operator monitoring really mean?
Job design
Work arrangements
What information does the operator need to be able to monitor?
Control room design
The use of human factors standards in the design of control rooms and human-computer interfaces
Balancing operator preference and technical standards
Proactive monitoring
Summary
19: Assuring human barriers
Abstract
Assurance and auditing
Human variability
ALARP or AHARP?
Human factors engineering in the assurance of controls
Human reliability analysis
How would an experienced professional assure human controls?
Summary
20: Reflections on Buncefield
Abstract
Local rationality at Buncefield
Implications for Human Factors Engineering
Part 5: Implementing HFE
Introduction
21: Implementing HFE in Projects
Abstract
What goes wrong?
What needs to go right?
Some questions for investors
Summary
22: Human factors and learning from incidents
Abstract
Purpose of the chapter
All incidents are, in principle, avoidable
A perspective on learning about the human contribution to incidents: four key questions
Establishing the situation
Q1: What controls did the organization expect would have prevented the incident?
Q2: How did those controls actually perform?
Q3: Why did the expected controls not prevent the incident?
Q4: How can the controls be strengthened to protect against future incidents?
Summary
23: In conclusion
Abstract
Reflections on local rationality
Some research and development topics
No. of pages:

422
Language:

English
Copyright:

© Gulf Professional Publishing

2015
Published:

19th March 2015
Imprint:

Gulf Professional Publishing
Paperback

ISBN:

9780128024218
eBook

ISBN:

9780081005262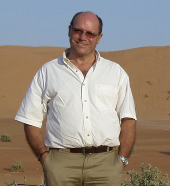 Ronald W. McLeod, Ph.D., is a human factor specialist who combines strong academic credentials with more than 30 years industrial experience in Human Factors and Applied Psychology. He founded Nickleby HFE Ltd, in 1990 and was both Managing Director and Technical Director until 2007. His team provided services in applied research and system design across industries including defence, oil and gas, nuclear power, aerospace, and financial services. In 2007, he joined Shell as Global Discipline Lead for Human Factors and continued to work there until February 2014. At Shell, Ron led a global team of Human Factors specialists and was responsible for Shell's Design Engineering Practices on Human Factors Engineering, as well as assurance of technical competence of both Shell and contractors staff. He was also one of Shell's lead Subject Matter Experts on Fatigue Risk Management. He left Shell in February 2014 to pursue interests in writing and now works part-time as an independent consultant. Ron earned a B.Sc degree with Honors in Psychology from the University of Stirling, an M.Sc in Ergonomics from Loughborough University of Technology, and Ph.D. in Engineering and Applied Science from the University of Southampton. He is Honorary Professor of Engineering Psychology at Heriot-Watt University in Edinburgh, Scotland. Ron is a registered member of the Institute of Human Factors and Ergonomics, and is a member of the Human Factors Society and the Society of Petroleum Engineers. He has contributed to numerous industry best practices and guides produced by organizations including IOGP/IPIECA, SPE and the Energy Institute. Ron was an invited member of the Psychology User Panel for the UK's 2003 Research Assessment Exercise (RAE 2003) and was a member of UK National Advisory Committee on Human Factors from 2001-2006. He was Shell's representative on Human Factors sub-committee of the International Association of Oil and Gas Producers from 2008-2013, a member of Buncefield Industry Working Group #7 (Human Factors) and a member of Working Group 1 of the UK Process Safety Leadership Group.
Affiliations and Expertise
Independent Human Factors Consultant, UK
"My gut feel is that this book could make a big difference in industry. Ron's hands-on experience, passion and his desire to communicate shine through the book. Read it." - 5 Stars --The Chemical Engineer, Designing for Human Reliability
"Often when people from industry ask me what they should read on Human Factors, I pause, because there are actually few books on the subject that aren't written by academics for academics. Now, thankfully, there is such a book. It has a solid industry feel to it, and the questions it poses and answers remind me of many discussions I've had over the years in numerous industries, but particularly Oil and Gas where the dollar is what really counts.......If you are a manager, engineer, or designer facing human performance issues and wondering what to do about them, read this book." --Barry Kirwan, EUROCONTROL
"Designing for Reliability shows very effectively how human performance can be influenced by workplace design. This is a timely addition to the human factors literature, given the relative lack of attention traditionally paid to the design stage of worksite construction. What is novel about this book is that it is not only about equipment but it also explains clearly how the working environment (e.g. arrangements of pipework, access ladders, gauges and valves) needs to be carefully planned with respect to the cognitive and physical capabilities of the human operators. Ron Mcleod skilfully illustrates just how difficult and expensive it can be to fix dangerous and unworkable layouts after building and manufacturing are completed. Moreover, he reveals how major industrial accidents have occurred with causal deficiencies in the work systems and equipment interfaces.......I would recommend this book for students on engineering, ergonomics and human factors courses. Ron Mcleod's wide experience in industry, especially in the oil and gas sector, shines through the material. He clearly knows how to discuss human factors with practitioners." --Rhona Flin, Emeritus Professor of Applied Psychology, University of Aberdeen
"Ron McLeod's book Designing for Human Reliability, in my opinion, fills a gap in the literature on HFE. As inspector for a major hazard company, I can confirm his statement ' … there has been a lack of appreciation of the extent to which the behavior of people at the operational sharp-end (the operators on the workfloor) is shaped or facilitated by the design of the physical and the organizational world they work in'. I also believe that if more decision makers or the people who can influence these decisions read and use the content of this book, this lack of appreciation can be reduced. For this, the book is convincing by delivering the necessary theories and techniques accompanied with an abundance of compelling examples and stories which are spot on in supporting the theories handed over in the book......There is no doubt I loved reading the book. As a final credit: many "softer" topics in Safety I and Safety II were (up to now) too fuzzy for me, although I had read a lot about them. The fuzziness is gone after reading this book!" --Frank Verschueren, Labor and Process Safety Inspector
"McLeod's book is an in-depth, structured, and careful exploration of human factors engineering—an HFE bible for the layman that also yields insights for those in the HFE field. The examples he provides demonstrate the complexity and multifaceted layers of human factors engineering, showing how organizational drivers can either hinder or support safety and return-on-investment. His concise yet in-depth exploration of a wide array of HFE concepts, with choice examples, had me rethinking incidents I thought I already knew thoroughly, such as the Formosa Plastics Vinyl Chloride multi-fatality incident and the Buncefield tank farm explosion. He shared new thinking on these events and others, expanding beyond a basic HFE approach into the emotional influences of design. I found myself noting many of his ideas for future reference....This book is a compendium of scientific and technical HFE knowledge, all wrapped up in one well-organized resource." -- Cheryl Mackenzie
Tax Exemption
We cannot process tax exempt orders online. If you wish to place a tax exempt order please
contact us
.
Elsevier.com visitor survey
We are always looking for ways to improve customer experience on Elsevier.com.
We would like to ask you for a moment of your time to fill in a short questionnaire, at the end of your visit.

If you decide to participate, a new browser tab will open so you can complete the survey after you have completed your visit to this website.

Thanks in advance for your time.
Accept
Decline