Current Developments in Biotechnology and Bioengineering
1st Edition
Human and Animal Health Applications
Editors:
Vanete Soccol
Ashok Pandey
Rodrigo Resende
eBook ISBN: 9780444636713
Hardcover ISBN: 9780444636607
Published Date: 15th September 2016
---
Current Developments in Biotechnology and Bioengineering: Human and Animal Health Applications provides extensive coverage of new developments, state-of-the-art technologies, and potential future trends, presenting data-based scientific knowledge and information on medical biotechnological interventions for human and animal health.
Drawing on the key development areas in this field, the book reviews biotechnological advances and applications in immunotechnology, vaccines and vaccinology, combinatorial libraries, gene and cell therapy, tissue engineering, and parasite and infectious disease diagnostics. This title outlines why biotechnological techniques in these areas are useful in a clinical context and considers their potential uses, limitations, and the ethical considerations surrounding their use.
Provides development in human and animal health due to biotechnology
Includes immunotechnology and vaccinology
Outlines diagnostic techniques based on tissue and metabolic engineering principles
Considers potential uses of the various biotechnology based techniques and the ethical issues raised in their use
Postgraduate, PhD students and researchers in academia, government and corporate research in the area of bioengineering/biochemical engineering, biomedical/biological engineering and industrial biotechnology
Section A: Immunotechnology
1. Cytokines
2. Monoclonal antibodies
3. Interferons
4. Gene therapies
5. An 'omics approach towards CHO cell engineering.
Section B: Vaccines and Vaccinology
6. Progress in vaccinology
7. Viral recombinant vaccines
8. Bacterial recombinant vaccines
9. Rickettsial recombinant vaccines
10. Parasites recombinant vaccines
11. Vector-borne vaccines
12. Vaccines for the neglected diseases
13. Virus-like particles produced in plants as potential vaccines
14. Veterinary vaccines
15. New adjuvant in vaccinology
Section C: Combinatorial Libraries
16. SELEX
17. Synthetic Peptide Libraries
18. Phage display: concept, innovations, applications and future.
Section D: Gene and Cell Therapy
19. Human adult stem cells from diverse origins: an overview from multiparametric immunophenotyping to clinical applications
20. Efficient Generation of Human iPSCs by a Synthetic Self-Replicative RNA
21. Expression of functional human hormones in a gene therapy model
22. Synthetic-biology on engineering bacteria to produce drugs
23. Non-Coding RNAs: Multi-Tasking Molecules in the Cell.
Section E: Tissue Engineering
24. Reprogramming of mesenchymal stem cells derived from iPSCs seeded on biofunctionalized scaffold for tissue engineering.
25. Scale/topography of Substrates Surface Resembling Extracellular Matrix for Tissue Engineering
26. Regeneration and bioengineering of transplantable abdominal organs: current status and future challenges.
Section F: Infectious and Parasitic Diseases
27. Biotechnology applied to parasitizes diseases diagnosis: an overview
28. Biotechnology applied to infectious diseases diagnosis: an overview
29. Biopharmaceuticals and biosimilars.
No. of pages:

680
Language:

English
Copyright:

© Elsevier

2017
Published:

15th September 2016
Imprint:

Elsevier
eBook

ISBN:

9780444636713
Hardcover

ISBN:

9780444636607
Professor Thomaz - Soccol is Research Fellow of CNPq - Level 1A in the Federal University of Paraná, Brazil. She graduated in Veterinary Medicine from the Federal University of Paraná (1978), Master of Science (Biochemistry) from the Federal University of Paraná (1981) and Ph.D. in Parasitologie Faculte de Medecine - Universite Montpellier I - France (1993) and Post Doctorate in Parasitologie moleculaire the Institut de Recherche pour le Development, France, 1998. Professor Thomaz-Soccol is senior professor and heads the Centre for Molecular Biology from PhD program of Bioprocess Engineering and Biotechnology at Universidade Federal do Paraná. She has experience in the area of Parasitology and Biotechnology. She has supervised more than 100 masters and doctors, created the MSc and PhD in Microbiology, Parasitology and Pathology at the UFPR, Curitiba and Industrial Biotechnology at the Positive University, Curitiba. Her main focus is the area of the development of biotechnological inputs for human and veterinary immunodiagnostic and vaccine compositions, and related to infectious parasitic diseases. She has 492 publications/communications, which include 10 patents and design copyrights, 04 books, 31 book chapters, and 240 original and review papers, with h index of 28 and > 5422 citation (Google Scholar).
Affiliations and Expertise
Research Fellow of the National Council for Scientific and Technological Development, Federal University of Parana, Brazil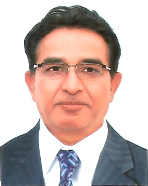 Professor Ashok Pandey is currently Distinguished Scientist at CSIR-Indian Institute for Toxicology Research, Lucknow, India and Honorary Executive Director at the Centre for Energy and Environmental Sustainability- India; he was the former Deputy Director for CSIR's National Institute for Interdisciplinary Science and Technology at Trivandrum, where he head the Centre for Biofuels and Biotechnology Division. Professor Pandey's research interests are on bio-based economy for the production of fuels and chemicals. He has over 1000 publications and communications, which include 14 patents and design copyright, 34 books, 99 book chapters, and 391 original and review papers. Professor Pandey is the recipient of many national and international awards and fellowships, including Fellow of International Society for Energy, Environment and Sustainability, National Academy of Science (India), Biotech Research Society, India, and the International Organization of Biotechnology and Bioengineering. He was Chairman of the International Society of Food, Agriculture and Environment, Finland (Food & Health) from 2003-2004. He is Founder President of the Biotech Research Society, India (www.brsi.in); International Coordinator and General Secretary of International Forum on Industrial Bioprocesses, France (www.ifibiop.org), and Vice-President of the International Society for Energy, Environment & Sustainability (www.isees.org) and All India Biotech Association (www.aibaonline.com). Professor Pandey is Editor-in-chief of Bioresource Technology, Honorary Executive Advisors of Journal of Water Sustainability and Journal of Energy and Environmental Sustainability and editorial board member of several international and Indian journals. Prof. Pandey was also recently honoured as the Most Cited Author as per the Shanghai Ranking's Global Ranking of Academic Subjects 2016.
Affiliations and Expertise
CSIR-Indian Institute of Toxicology Research, Lucknow, India
Prof Rodrigo R Resende graduated in Pharmacy, Biochemistry (2002) and Biological Sciences (2003) from the Federal University of Alfenas, Ph.D. (Biochemistry) from the University of São Paulo (2007) and Post-Doctorate in Biophysics (2008) and in Physics of Nanomaterials (2009). Head of the Cell Signaling and Nanobiotechnology Laboratory, Adjunct Professor Department of Biochemistry and Immunology, Federal University of Minas Gerais. Founding President of Brazilian Society for Cell Signaling and Founding President of Nanocell Institute, a non-profit organization for researches development, sciences and education promotion in Brazil (www.institutonanocell.org.br), also he was the founder and creator of the popular science journal Nanocell News (www.nanocellnews.com.br). He created the MSc in Biotechnology at UFSJ, Minas Gerais. His research expertise is in the areas of biochemical technology, nanobiotechnology, cell signaling, stem cells differentiation, direct reprogramming somatic cells and tissue engineering. He has published over than 75 papers, six books, 23 book chapters and has nine patents. He has supervised 14 master, doctors and pos-doctors.
Affiliations and Expertise
Adjunct Professor and Head of the Cell Signaling and Nanobiotechnology Laboratory, Department of Biochemistry and Immunology, Federal University of Minas Gerais, Brazil
Tax Exemption
We cannot process tax exempt orders online. If you wish to place a tax exempt order please
contact us
.