Current Developments in Biotechnology and Bioengineering
1st Edition
Foundations of Biotechnology and Bioengineering
Editors:
Ashok Pandey
Jose Antonio Teixeira
eBook ISBN: 9780444636799
Hardcover ISBN: 9780444636683
Published Date: 15th September 2016
---
Current Developments in Biotechnology and Bioengineering: Foundations of Biotechnology and Bioengineering is a package of nine books that compile the latest ideas from across the entire arena of biotechnology and bioengineering. This volume focuses on the underlying principles of biochemistry, microbiology, fermentation technology, and chemical engineering as interdisciplinary themes, constructing the foundation of biotechnology and bioengineering.
Provides state-of-art information on basics and fundamental principles of biotechnology and bioengineering
Supports the education and understanding of biotechnology education and R&D
Contains advanced content for researchers engaged in bioengineering research
Postgraduate and PhD students and researchers in academia, government and corporate research in the area of bioengineering/biochemical engineering, biomedical/biological engineering and industrial biotechnology
List of Contributors
About the Editors
Preface
1. Basic Microbiology

1.1. Introduction
1.2. Microbial Diversity and Systematics
1.3. Microbial Physiology and Metabolism
1.4. Different Branches and Scope of Microbiology
1.5. Microbial Reproduction
1.6. Culturable and Nonculturable Microbes
1.7. Microbial Genomics and Metabolomics
1.8. Economic Significance of Microbes
1.9. Conclusions and Perspectives

2. Basic Biochemistry

2.1. Introduction
2.2. Structure and Function of Proteins
2.3. Enzymes
2.4. Physicochemical Properties of Mono-, Oligo-, and Polysaccharides
2.5. Characteristics and Properties of Lipids
2.6. Nucleic Acids
2.7. Energetics

3. Fundamentals of Molecular Biology

3.1. Introduction
3.2. DNA Replication
3.3. Transcription
3.4. Regulation of Transcription: The Operon
3.5. DNA Damage and Repair
3.6. Recombination
3.7. Transposable Elements
3.8. Plasmids
3.9. Horizontal Gene Transfer and Genome Evolution
3.10. Blotting Techniques
3.11. Polymerase Chain Reaction
3.12. DNA Sequencing
3.13. Conclusions and Perspectives

4. Principles of Genetic Engineering

4.1. Introduction
4.2. Basic Techniques
4.3. Recombinant DNA Technology
4.4. Genetic Engineering in Industrial Biotechnology and Bioengineering
4.5. Conclusions and Perspectives

5. Principles of Metabolic Engineering

5.1. Introduction
5.2. Metabolic Pathway Flux Map
5.3. Basis of Metabolic Models and Flux Analysis
5.4. Network Simplifications
5.5. Concept of Reaction Stoichiometry in Flux Analysis
5.6. Flux Estimation in Underdetermined Systems
5.7. Metabolic Control Analysis
5.8. Conclusion and Perspectives

6. Fundamentals of Bio-reaction Engineering

6.1. Introduction
6.2. Enzyme Kinetics
6.3. Cell Growth Kinetics
6.4. Main Bioreactor Types
6.5. Bioreactor Modes of Operation
6.6. Gas–Liquid Mass Transfer
6.7. Bioprocess Monitoring and Control
6.8. Conclusions and Perspectives

7. Fundamentals of Biological Separation Processes

7.1. Introduction
7.2. General Considerations
7.3. Upstream Processing
7.4. Cell Harvest
7.5. Primary Recovery
7.6. Intermediate Purification
7.7. Final Purification
7.8. Conclusions and Perspectives

8. Synthetic Biology: Perspectives in Industrial Biotechnology

8.1. Introduction
8.2. Synthetic Biology Methods and Tools
8.3. Synthetic Biology Applications
8.4. Concerns About Synthetic Biology
8.5. Summary and Conclusion

Index
No. of pages:

296
Language:

English
Copyright:

© Elsevier

2017
Published:

15th September 2016
Imprint:

Elsevier
eBook

ISBN:

9780444636799
Hardcover

ISBN:

9780444636683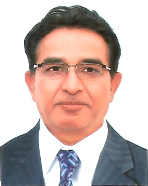 Professor Ashok Pandey is currently Distinguished Scientist at CSIR-Indian Institute for Toxicology Research, Lucknow, India and Honorary Executive Director at the Centre for Energy and Environmental Sustainability- India; he was the former Deputy Director for CSIR's National Institute for Interdisciplinary Science and Technology at Trivandrum, where he head the Centre for Biofuels and Biotechnology Division. Professor Pandey's research interests are on bio-based economy for the production of fuels and chemicals. He has over 1000 publications and communications, which include 14 patents and design copyright, 34 books, 99 book chapters, and 391 original and review papers. Professor Pandey is the recipient of many national and international awards and fellowships, including Fellow of International Society for Energy, Environment and Sustainability, National Academy of Science (India), Biotech Research Society, India, and the International Organization of Biotechnology and Bioengineering. He was Chairman of the International Society of Food, Agriculture and Environment, Finland (Food & Health) from 2003-2004. He is Founder President of the Biotech Research Society, India (www.brsi.in); International Coordinator and General Secretary of International Forum on Industrial Bioprocesses, France (www.ifibiop.org), and Vice-President of the International Society for Energy, Environment & Sustainability (www.isees.org) and All India Biotech Association (www.aibaonline.com). Professor Pandey is Editor-in-chief of Bioresource Technology, Honorary Executive Advisors of Journal of Water Sustainability and Journal of Energy and Environmental Sustainability and editorial board member of several international and Indian journals. Prof. Pandey was also recently honoured as the Most Cited Author as per the Shanghai Ranking's Global Ranking of Academic Subjects 2016.
Affiliations and Expertise
CSIR-Indian Institute of Toxicology Research, Lucknow, India
José Teixeira ( Laboratório Associado - Institute for Biotechnology and Bioengineering, Centre for Biological Engineering, Universidade of Minho, Campus de Gualtar
4710-057, Braga - Portugal, E-mail: jateixeira@deb.uminho.pt)
is a Full Professor and currently the Head of Biological Engineering Research Center (CEB) of the Engineering School of Minho University. CEB is responsible for scientific research and advanced formation in Biological and Chemical Engineering. He got a Chemical Engineering degree from University of Porto in 1980, place where he also obtained his PhD in 1988. Jose Teixeira research activities have been focused on two main topics: bioprocess development - bioreactor development and characterization; yeast physiology and bio-separation processes, bio-surfactants production for biomedical and MEOR applications; and food technology. He was scientific coordinator in 32 research projects, 7 of them EU financed, He was also the supervisor of 31 PhDs and 16 pos-doc researcher. He has authored 350 peer reviewed papers and is co-editor of the books "Reactores Biológicos-Fundamentos e Aplicações" (in Portuguese) and Engineering Aspects of Milk and Dairy Products.
Affiliations and Expertise
Full Professor and Head of the Biological Engineering Research Center (CEB), School of Engineering, University of Minho, Portugal
Tax Exemption
We cannot process tax exempt orders online. If you wish to place a tax exempt order please
contact us
.