Current Developments in Biotechnology and Bioengineering
1st Edition
Food and Beverages Industry
Editors:
Ashok Pandey
Guocheng Du
Maria Sanromán
Carlos Soccol
Claude-Gilles Dussap
Hardcover ISBN: 9780444636669
eBook ISBN: 9780444636775
Published Date: 15th September 2016
Secure Checkout
Personal information is secured with SSL technology.
Free Shipping
Free global shipping
No minimum order.
---
Current Developments in Biotechnology and Bioengineering: Food and Beverages Industry provides extensive coverage of new developments, state-of-the-art technologies, and potential future trends compiled from the latest ideas across the entire arena of biotechnology and bioengineering. This volume reviews current developments in the application of food biotechnology and engineering for food and beverage production.
As there have been significant advances in the areas of food fermentation, processing, and beverage production, this title highlights the advances in specific transformation processes, including those used for alcoholic beverage and fermented food production. Taking a food process and engineering point-of-view, the book also aims to select important bioengineering principles, highlighting how they can be quantitatively applied in the food and beverages industry.
Contains comprehensive coverage of food and beverage production
Covers all types of fermentation processes and their application in various food products
Includes unique coverage of the biochemical processes involved in beverages production
Postgraduate and PhD students and researchers in academia, government and corporate research in the area of bioengineering/biochemical engineering, biomedical/biological engineering and industrial biotechnology
Section 1: Food and Fermentation
1. Oriental fermented foods
2. Fermented dairy products
3. Fermented meat products
4. Fermented fruits and vegetables
5. Fermented cereal products
6. Food enzymes
7. Nutraceuticals and food additives
8. Functional foods
9. Food safety
Section 2: Alcoholic Beverages
10. History, classes and regulation of alcoholic beverages
11. Markets and trends in alcoholic fermented beverages
12. Microbiology of alcoholic fermentation
13. Genetics improvements of beverages starter cultures
14. Biochemistry of wine and beer fermentation
15. Beers
16. Wines – white, red, sparkling, fortified, and Cider
17. Mead and other fermented beverages
18. Cognac and Armagnac
19. Whiskeys
20. Rum and cachaça, CR Soccol
21. Tequila and Pisco
22. Flavored spirits
No. of pages:

522
Language:

English
Copyright:

© Elsevier

2017
Published:

15th September 2016
Imprint:

Elsevier
Hardcover

ISBN:

9780444636669
eBook

ISBN:

9780444636775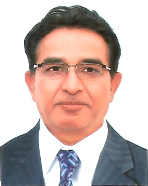 Prof. Ashok Pandey is currently Distinguished Scientist at the Centre for Innovation and Translational Research, CSIR-Indian Institute of Toxicology Research, Lucknow, India and Executive Director (Honorary) at the Centre for Energy and Environmental Sustainability – India. His major research and technological development interests are industrial & environmental biotechnology and energy biosciences, focusing on biomass to biofuels & chemicals, waste to wealth & energy, industrial enzymes, etc. Professor Pandey is Adjunct/Visiting Professor/Scientist in universities in France, Brazil, Canada, China, South Africa, South Korea, Switzerland, etc and also in several universities several in India. He has ~ 1300 publications/communications, which include 16 patents, 83 books, ~ 700 papers and book chapters, etc with h index of 93 and > 38,000 citations (Goggle scholar). Professor Pandey is Editor-in-chief of Bioresource Technology, Honorary Executive Advisor of Journal of Water Sustainability and Journal of Energy and Environmental Sustainability, Subject Editor of Proceedings of National Academy of Sciences, India.
Affiliations and Expertise
Centre of Innovation and Translational Research, CSIR-Indian Institute of Toxicology Research, Lucknow, India & Centre for Energy and Environmental Sustainability-India, Lucknow, India
Professor Guocheng Du is the Dean of School of Biotechnology, Jiangnan University, China. He is the distinguished professor of Changjiang Scholars, Ministry of Education, China. His current main research focus is on bioprocess engineering and metabolic engineering. He has about 200 publications/communications, which include 52 patents, 8 books, 160 original and review papers, etc. He won two Second Prizes of State Science and Technology Award in 2006 and 2012, respectively. He has been conferred Honorary Doctorate degree from Jiangnan University, China. Professor Guocheng Du is deputy director in the committee of biochemical engineering modelling and control, Chinese Society for Microbiology, and deputy director of Beer Branch, China Alcoholic Drinks Industry Association. He is the associate editor of Journal of the Science of Food and Agriculture and the editorial board member of Bioresource Technology.
Affiliations and Expertise
Dean of the School of Biotechnology, Jiangnan University, China
Dr. M. Angeles Sanroman is graduated in Chemical Engineering from the University of Santiago de Compostela in 1987. She did her PhD degree in Chemical Engineering Department, focusing on development of bioreactor and cell immobilization techniques. She then joined the Chemical Engineering Department of University of Vigo in 1991 as Assistant Professor. She founded the Bioprocess Engineering Group. This group is a multidisciplinary research group that joins knowledge and efforts in the development of technologies to be applied in several industrial sectors. The research comprises design, optimization and innovation in chemical, biochemical and environmental process. Since 1994 she is Associate Professor of Chemical Engineering and she has been member of several Scientific Societies and Editorial Boards. Nowadays, the main research lines carried out are Biodegradation of recalcitrant organic compounds, Solid state fermentation, Enzymatic technology, Bioreactors design and Advanced Oxidation Technologies. Her interests have recently been extended to bioenergy and currently she is developing a project about microbial fuel cell.
The results of these research works have been published in 175 papers, 5 patents, 15 chapters of books, more than 250 research communications and 30 projects. She has supervised 14 PhD students and 30 MSc lab works.
Affiliations and Expertise
Associate Professor of Chemical Engineering, University of Vigo, Spain
Professor Carlos Ricardo Soccol is the research group leader of DEBB (Department of Bioprocess Engineering and Biotechnology) at the Federal University of Paraná, Brazil, with twenty years of experience in biotechnological research and development of bioprocesses with industrial application. He is graduated in Chemical Engineering (UFPR, 1979), Master in Food Technology (UFPR, 1986) and Ph.D. in Genie Enzymatique, Microbiologie et Bioconversion (Université de Technologie de Compiègne,- France, 1992). Postdoctor at Institut ORSTOM/IRD (Montpellier, 1994 and 1997) and at the Université de Provence et de la Méditerranée (Marseille, 2000). He is HDR Professor at Ecole d'Ingénieurs Supériure of Luminy, Marseille-France. He has experience in the areas of Science and Food Technology, with emphasis on Agro-industrial and Agroalimentary Biotechnology, acting in the following areas: bioprocess engineering and solid state fermentation, submerged fermentation, bioseparations, industrial bioprocesses, enzyme technology, tissue culture, bio-industrial projects and bioproduction. He is currently Coordinator of Master BIODEV-UNESCO, Associate Editor of five international journals and Editor in Chief of Brazilian Archives of Biology and Technology Journal. Professor Soccol received several national and international awards which include Science & Technology award of the Govt. of Paraná (1996), Scopus/Elsevier award (2009), Dr. Honoris Causa, University Blaise Pascal-France (2010), Outstanding Scientist – 5th International Conference on Industrial Bioprocesses, Taipei, Taiwan (2012), Elected Titular Member of the Brazilian Academy of Sciences (2014). He is a technical and scientific consultant of several companies, agencies and scientific journals in Brazil and abroad. He has supervised and formed 96 Master Science students, 48 PhD students and 14 Post-Doctorate Students. He has 995 publications/communications which include 17 books, 107 book chapters, 270 original research papers, 557 research communications in international and national conferences and has registered 44 patents. His research articles until the moment were cited (Scopus DataBase) 5600 Times with Index h=36.
Affiliations and Expertise
Research Group Leader, Department of Bioprocess Engineering and Biotechnology, Federal University of Parana, Brazil
Prof Claude-Gilles DUSSAP is graduated in Chemical Engineering from the University of Toulouse in 1978. He did her PhD degree in Chemical and Biochemical Engineering Department, focusing on development of bioreactor at the University Blaise Pascal (Clermont-Ferrand). He is presently head of the team Chemical and Biochemical Engineering in the Institut Pascal (University Blaise Pascal -- CNRS). He has been much involved in the analysis of the relationships, which exist between the physiological responses of microorganisms and bioreactors environment. This includes insightful investigation in metabolic engineering (metabolic fluxes distribution, control and regulation of metabolism) and thorough analysis of bioreactor performances regarding the mass, heat, light-energy transfer and mixing properties of reactors. He has a strong experience in mathematical modelling of biological kinetics, thermodynamical equilibrium properties of aqueous solutions and of reactor characteristics. He has a track record experience in the design and the mathematical modelling of MELiSSA (Micro-Ecological Life Support System Alternative) ecosystem, which is the biological life support system developed by European Spatial Agency (ESA) for long duration spatial missions. His main domain of expertise covers all the process engineering aspects of the bioreactors design, modelling, scale-up and control in relation with the food quality and nutritional properties of food recipes for spationauts. He has been in charge of the definition of Life Support issues in the European framework program AURORA. He is member of the evaluation committee of European Science Fondation. His main research activities concern Chemical engineering; Metabolic engineering: metabolic fluxes calculation; Mass and energy transfer modelling and assessment of coupling with metabolic limitations; Applied thermodynamics (modelling of equilibrium properties); and Thermokinetic modelling and application of Thermodynamic of Irreversible Processes to biotransformations.
His interests have been extended to bioenergy production processes and assessment of environmental impact of biotechnology processes regarding 2G and 3G biofuels. The results of these research works have been published in 150 papers. He has supervised 25 PhD students and 70 MSc lab works.
Affiliations and Expertise
Head of the Chemical and Biochemical Engineering team, University Blaise Pascal -- CNRS, France
Tax Exemption
We cannot process tax exempt orders online. If you wish to place a tax exempt order please
contact us
.