Criminology
7th Edition
Explaining Crime and Its Context
Authors:
Stephen Brown
Finn-Aage Esbensen
Paperback ISBN: 9781422463321
Published Date: 24th March 2010
---
Criminology: Explaining Crime and Its Context, Seventh Edition, provides an introduction to crime and its underlying theories. It also seeks to present evidence and stimulate critical thought on a range of criminological perspectives. The book is divided into three parts. Part I discusses the foundations for the study of criminology, exploring crime, its context, and its causes. It highlights three important issues: the relativity of crime, the prevalence of the scientific method in the field of criminology, and the influence of ideology on explanations of crime and on crime policy. Part II deals with criminological theory, covering deterrence and rational choice theories, biogenic and psychogenic theories, social structure theories, social process theories, social reaction theories, and developments in criminological theory. Part III explains the different forms of criminal activity, focusing on three types of crime: violent, economic, and victimless. Violent and economic crimes include "street crimes," such as robbery, burglary, and rape, and widespread and harmful "white collar" crime. Offenses that can be classified as "victimless" are those where the parties engage in the criminal behavior voluntarily, such as prostitution and drug use.
Comprehensive introductory text, emphasizing the ideology of crime.
Boxes throughout each chapter highlight the text with figures, features and highlights.
Each chapter concludes with key terms and concepts, key criminologists, key cases.

Students in the criminal justice field.
Dedication Preface Part I Foundations for Criminology 1 Crime and Criminology Criminology as Science Ideology within Criminology The "Crime" in Criminology Paradigms in Criminology Policy and Criminology Summary 2 Criminal Law and the Criminal Justice System The Concept of Law The Criminal Justice System Goals of Criminal Justice Administration of Justice Summary 3 Production of Crime Statistics Review of Elementary Research Methodology History of Official Crime Statistics Description of the Uniform Crime Reports A New Look to the UCR: NIBRS–National Incident-Based Reporting System Alternative Measures of Crime Comparison of UCR, SRD, and NCVS Data Sources Summary 4 Distribution of Crime Volume of Crime: Uniform Crime Reports Volume of Crime: National Crime Victimization Survey Volume of Crime: Self-Report Studies Distribution of Crime by Gender Distribution of Crime by Age Distribution of Crime by Race Distribution of Crime by Social Class Victims of Crime Summary Part II Theories of Crime 5 Deterrence and Rational Choice Theories of Crime Preclassical Views of Crime The Classical School of Criminology Contemporary Deterrence Theory Conceptualizing Deterrence A Rational Choice Perspective How Rational Is Choice? Summary 6 Biogenic and Psychogenic Theories of Crime Criminal Heredity: The Bad Seed Theory Contemporary Biological Perspectives Psychogenic Theories of Crime Psychoanalytic Theories Personality Theories Integrating Psychological Explanations Summary 7 Social Structure Theories of Crime
No. of pages:

650
Language:

English
Copyright:

© Anderson

2010
Published:

24th March 2010
Imprint:

Anderson
Paperback

ISBN:

9781422463321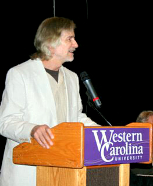 Stephen E. Brown is a Professor of Criminology & Criminal Justice and Department Head at Western Carolina University. He received the Ph.D. in Criminal Justice and Criminology from The University of Maryland in 1979. He went through the professorial ranks at East Tennessee State University, serving as Department Chair for 11 years and leaving as Professor Emeritus in 2008. Brown has published articles in a number of journals, including Criminology, Journal of Criminal Justice, Journal of Criminal Justice Education, Criminal Justice Review, Youth and Society and Social Science Quarterly. His areas of research interest have been broad, covering topics such as family violence, deterrence, delinquency, and application of statistics within criminology. He has served as a Trustee on the board of The Academy of Criminal Justice Sciences, and as editor of The American Society of Criminology's The Criminologist. He is currently working with several colleagues in assessing pedagogical challenges in teaching social science statistics.
Affiliations and Expertise
Western Carolina University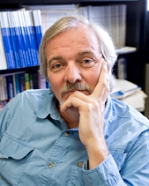 Finn-Aage Esbensen is the E. Desmond Lee Professor of Youth Crime and Violence in the Department of Criminology and Criminal Justice at the University of Missouri-St. Louis and is currently serving as Department Chair. He has held research positions at the Center for Criminal Justice at Harvard Law School; Catholic University; the Behavioral Research Institute, Boulder, Colorado; and the Institute of Behavioral Science, University of Colorado. He received both his B.A. (German and Sociology) and M.A. (Sociology) degrees from Tufts University and his Ph.D. (Sociology) from the University of Colorado, Boulder.
Affiliations and Expertise
University of Missouri-St. Louis