Criminal Profiling
3rd Edition
An Introduction to Behavioral Evidence Analysis
eBook ISBN: 9780080569352
Published Date: 16th April 2008
---
Now in its third edition, Criminal Profiling is established as an industry standard text. It moves evidence-based criminal profiling into a full embrace of the scientific method with respect to examining and interpreting behavioral evidence. If focuses on criminal profiling as an investigative and forensic process, helping to solve crime through an honest understanding of the nature and behavior of the most violent criminals. Throughout the text, the author outlines specific principles and practice standards for Behavioral Evidence Analysis, focusing on the application of theory and method to real cases.
Criminal Profiling, Third Edition, is an ideal companion for students and professionals alike, including investigators, forensic scientists, criminologists, mental health professionals, and attorneys. With contributing authors representing law enforcement, academic, mental health, and forensic science communities, it offers a balanced perspective not found in other books on this subject. Readers will use it as a comprehensive reference text, a handbook for evaluating physical evidence, a tool to bring new perspectives to cold cases, and as an aid in preparing for criminal trials.
Best-selling author Brent Turvey defines the deductive profiling method, which focuses on examining the nature and behavior of criminals in order to solve crimes
Contributing authors represent law enforcement, academic, mental health, and forensic science communities for a balanced perspective
Completely revised with 35% new material including updates on the latest advances in evidence-based profiling
New to this edition
New cases in every chapter
New chapters in logic and reasoning
New chapter reviewing non-evidence based profiling methods
New chapter on mass homicide
New chapter on terrorist profiling and interviewing
Students in programs such as: forensic science, psychology, sociology, criminal profiling, or investigative strategy in serial crime; and as a supplement to courses involving criminology, arson, stalking, sex crimes or death investigation. Forensic consultants, forensic scientists, law enforcement.
A History of Criminal Profiling
Criminal Profiling, The Scientific Method and Logic
Nomothetic Methods of Criminal Profiling
Forensic Psychology, Forensic Psychiatry, and Criminal Profiling
Behavioral Evidence Analysis: An Ideo-Deductive Method of Criminal Profiling
An Introduction to Crime Reconstruction
Crime Scene Analysis
Wound Pattern Analysis
Staged Crime Scenes
Criminal Motivation
Case Linkage: Offender Modus Operandi & Signature
Victimology
False Reports
The Psychological Autopsy
Fire and Explosives: Behavioral Aspects
Stalking
Domestic Homicide
Mass Homicide
Introduction to Terrorism: Understanding and Interviewing Terrorists
Offender Characteristics: Rendering the Profile
Psychopathy and Sadism: Interpreting Psychopathic & Sadistic Behavior in the Crime Scene
Sexual Asphyxia
Serial Crime
Cyberpatterns: Criminal Behavior on the Internet
Criminal Profiling on Trial: The Admissibility of Criminal Profiling Evidence
Ethics and the Criminal Profiler
No. of pages:

816
Language:

English
Copyright:

© Academic Press

2008
Published:

16th April 2008
Imprint:

Academic Press
eBook

ISBN:

9780080569352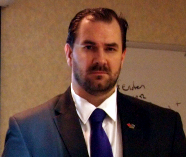 Brent E. Turvey spent his first years in college on a pre-med track only to change his course of study once his true interests took hold. He received a Bachelor of Science degree from Portland State University in Psychology, with an emphasis on Forensic Psychology, and an additional Bachelor of Science degree in History. He went on to receive his Masters of Science in Forensic Science after studying at the University of New Haven, in West Haven, Connecticut.
Since graduating in 1996, Brent has consulted with many agencies, attorneys, and police departments in the United States, Australia, China, Canada, Barbados and Korea on a range of rapes, homicides, and serial/ multiple rape/ death cases, as a forensic scientist and criminal profiler. He has also been court qualified as an expert in the areas of criminal profiling, forensic science, victimology, and crime reconstruction. In August of 2002, he was invited by the Chinese People's Police Security University (CPPSU) in Beijing to lecture before groups of detectives at the Beijing, Wuhan, Hanzou, and Shanghai police bureaus. In 2005, he was invited back to China again, to lecture at the CPPSU, and to the police in Beijing and Xian - after the translation of the 2nd edition of his text into Chinese for the University. In 2007, he was invited to lecture at the 1st Behavioral Sciences Conference at the Home Team (Police) Academy in Singapore, where he also provided training to their Behavioral Science Unit. In 2012 Brent completed his PhD in Criminology from Bond University in Gold Coast, Australia.
He is the author of Criminal Profiling: An Introduction to Behavioral Evidence Analysis, 1st, 2nd, 3rd and 4th Editions (1999, 2002, 2008, 2011); co- author of the Rape Investigation Handbook, 1st and 2nd Editions (2004, 2011), Crime Reconstruction 1st and 2nd Editions (2006, 2011), Forensic Victimology (2008) and Forensic Fraud (2013) - all with Elsevier Science. He is currently a full partner, Forensic Scientist, Criminal Profiler, and Instructor with Forensic Solutions, LLC, and an Adjunct Professor of Justice Studies at Oklahoma City University. He can be contacted via email at: bturvey@forensic-science.com.
Affiliations and Expertise
Forensic Solutions LLC, Sitka, AK; USA Director, The Institute of Forensic Investigation & Criminal Profiling, Aguascalientes, MX
Praise for the third edition: "In the third edition of this very popular textbook, Brent Turvey clearly demonstrates that criminal profiling has established itself as a scientific endeavor rather than an exercise in investigative intuition. This textbook pulls together an impressive amount of substantive knowledge from a variety of disciplines in order to provide the reader with a foundation upon which to develop a mastery of the criminal profiling process. As Turvey demonstrates throughout the text, however, there are various methodological approaches to the practice of criminal profiling. Paramount among these, he argues, is the method known as Behavioral Evidence Analysis, which is described and illustrated in great detail throughout this remarkable book." --Daniel B. Kennedy, PhD, Forensic Criminologist, University of Detroit Mercy "The third edition of Criminal Profiling is sterling!" --Stan Crowder, Ph.D., Assistant Professor of Criminal Justice, Kennesaw State University, GA Praise for the previous editions: "This text documents the principles of proper criminal profiling and undertakes to establish definite criteria for professionalization...should be reviewed by anyone intent on becoming a professional criminal profiler." —AMERICAN JOURNAL OF PSYCHIATRY "...a thorough grounding in what is a relatively new field. This is more than a basic text and...should be required reading for all criminal investigators." —CRIME AND JUSTICE INTERNATIONAL "...an important contribution to the systematic study of the behavioural evidence linked to the perpetration of serious crimes...Brent Turvey's opus is a major and much needed step toward professionalism [of criminal profiling.]" —THE EXPERT
Tax Exemption
We cannot process tax exempt orders online. If you wish to place a tax exempt order please
contact us
.