Authors:
Joycelyn Pollock
Paperback ISBN: 9781593455040
Published Date: 1st May 2009
---
Criminal Law, Ninth Edition, provides an introduction to criminal law that combines the best features of a traditional law casebook and a textbook—it explains the law while giving students a chance to read cases. The present edition includes several new cases to illustrate current issues or to replace existing cases representing traditional elements. Supreme Court cases are used to simplify the jurisdictional impact of the case. "Legal News" boxes have been added to illustrate legal concepts and their application in "real life." Some materials have been expanded, such as wiretapping and computer crimes, including child pornography; others have been shortened or combined with existing sections to accommodate new material.
The book is organized into two parts. Part I discusses the definitions of crime and criminal law, principles of criminal liability, capacity and defenses, preparatory activity crimes, offenses against persons and property, obtaining property by false pretenses, theft, forgery and other fraud offenses, offenses involving morality and decency, offenses against justice administration, and certain aspects of federal criminal law. Each chapter includes a chapter outline, key terms, and concepts. Part II provides judicial decisions relating to Part I.
Each chapter includes outline, key terms and concepts, guiudance to help the reader understand what is important in each chapter, as well as a new Legal News section that highlights current criminal law issues.
Part II contains briefs of judicial decisions related to the topics covered in the the text, in order to help the reader learn rule of law as well as the reasoning of the court that guides future court ruilngs.
Part III contains the Constitution of the United States of America, a Glossary and a Table of Cases.
Combining the best features of a casebook and a textbook, this classic text deals with substantive criminal law, and explores the principles, sources, distinctions and limitations of criminal law. Definitions and elements of crimes are explained, and defenses to crimes are thoroughly analyzed. Strengths continue to be the comprehensive footnotes, coverage of the federal criminal code, and specific recognition of the common law origins of modern law. Federal law coverage is now consolidated into two chapters.
Each chapter contains a list of key terms that are defined in the glossary, guidance to help the student understand what is important in each chapter, as well as a new Legal News section that highlights current criminal law issues. Part II gives students the opportunity to read real cases, with aids to help them identify the issues and holdings.
Part I Chapter 1 Defining Crime Section 1.1 Introduction 1.2 Definitions of Crime and Criminal Law 1.3 The Purpose of Criminal Law 1.4 Common Law Crimes 1.5 Statutory Crimes 1.6 Constitutional Challenges 1.7 Construction of Criminal Law Statutes 1.8 Classification of Crimes 1.9 Distinction between Crimes and Torts 1.10 Burden of Proof—Prosecution 1.11 Burden of Proof—Defendant 1.12 Summary Review Questions Chapter 2 Principles of Criminal Liability Section 2.1 Introduction 2.2 Parties to Crimes 2.3 Criminal Act Requirements 2.4 Criminal Omission 2.5 Criminal State of Mind—Mens Rea 2.6 Causation 2.7 Concurrence—Criminal Act and State of Mind 2.8 Attendant Circumstances 2.9 Strict Liability 2.10 Vicarious Liability 2.11 Lesser Included Offenses 2.12 Summary Review Questions Chapter 3 Capacity and Defenses Section 3.1 Introduction 3.2 Infancy or Immaturity 3.3 Mental Impairment or Insanity 3.4 Duress or Compulsion 3.5 Necessity 3.6 Self-Defense 3.7 Entrapment 3.8 Ignorance or Mistake 3.9 Alibi 3.10 Time Limitations (Statute of Limitations) 3.11 Other Defenses 3.12 Summary Review Questions Chapter 4 Preparatory Activity Offenses Section 4.1 Introduction 4.2 Attempt 4.3 Criminal Solicitation 4.4 Conspiracy 4.5 Summary Review Questions Chapter 5 Offenses Against Persons—Excluding Sex Offenses Section 5.1 Introduction 5.2 Homicide 5.3 Murder 5.4 Voluntary Manslaughter 5.5 Involuntary Manslaughter 5.6 Suicide and Assisted Suicide 5.7 Assault and Battery 5.8 Kidnapping and Related Offenses 5.9 Hate Crimes (Bias Crimes) 5.11 Summary Review Questions Chapter 6 Offenses Against Persons—Sex Related Section
No. of pages:

890
Language:

English
Copyright:

© Anderson

2009
Published:

1st May 2009
Imprint:

Anderson
Paperback

ISBN:

9781593455040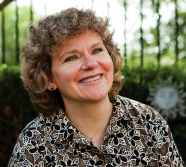 Joycelyn M. Pollock (Ph.D., State University of New York at Albany; J.D., University of Houston) is Professor of Criminal Justice at Texas State University. She has published more than 25 books (including subsequent editions) in the areas of ethics, female criminality, corrections, and law. In 2011, she was appointed to the U.S. Office of Justice Programs Science Advisory Board.
Affiliations and Expertise
Texas State University – San Marcos