Criminal Law
10th Edition
Authors:
Joycelyn Pollock
Paperback ISBN: 9781455730520
Published Date: 29th August 2012
---
This classic introduction to criminal law for criminal justice students combines the best features of a casebook and a textbook. Criminal Law covers substantive criminal law and explores its principles, sources, distinctions, and limitations. Definitions and elements of crimes are explained, and defenses to crimes are thoroughly analyzed. A unique strength of Criminal Law is its discussion of the federal criminal code and the specific recognition of the common-law origins of modern law.
NEW to this Edition:
Coverage of terrorism and associated law.
Student ancillary aids, including self assessment, a question bank, and case study assets.
Updated Legal News sections.
Features:
Each chapter includes outline, key terms and concepts, guidance to help the reader understand what is important in each chapter, as well as Legal News sections, highlighting current criminal law issues.
Part II contains briefs of judicial decisions related to the topics covered in the text, in order to help the reader learn rule of law as well as the reasoning of the court that guides future court rulings.
Part III contains a glossary and a table of cases.
Students and beginning professionals in the criminal justice field.
1. Defining Crime
2. Principles of Criminal Liability
3. Capacity and Defenses
4. Preparatory Activity Offenses
5. Offenses Against Persons—Excluding Sex Offenses
6. Offenses Against Persons—Sex Related
7. Offenses Against Property—Destruction and Intrusion Offenses
8. Offenses Involving Theft and Deception
9. Offenses Involving Morality and Decency
10. Offenses Against Public Peace
11. Offenses Against Justice Administration
12. United States Criminal Code: Offenses Against Persons and Property
13. United States Criminal Code: Other Offenses
Part II: Judicial Decisions Relating to Part I

Part III: Constitution of the United States of America, Glossary, and Table of Cases
abandonment; accessory after the fact; actus reus; affirmative defense; alibi; anti-stalking law; Anti-structuring; antitrust laws; arson; asportation; assault; assisted suicide; attempt; battered woman defense; battery; Bill of Rights; breaking and entering; bribery; burden of proof; burglary; burning; caption; carjacking; carnal knowledge; cartilage; cheats; child pornography; churning; commerce clause; commercial bribery; common law; concurrence; conspiracy; constructive possession; controlled substance; controlled substances; conversion; corporate crime; counterterrorism laws; Courts of Appeal; crime; criminal mischief; criminal simulation; custody; deliver; depraved heart murder; deviate sexual intercourse; disorderly conduct; District Courts; dominion; double jeopardy; drunkenness; due process; duress; Durham Rule; dwelling; eavesdropping; embezzlement; entrapment; entrapment by estoppels; environmental crime; escape; evading; ex post facto laws; excusable homicide; extortion; extraneous intervening factors; factual impossibility; failure to identify statutes; Fair Labor Standards Act; false advertising; false pretenses; false swearing; felony; fe
No. of pages:

840
Language:

English
Copyright:

© Anderson

2013
Published:

29th August 2012
Imprint:

Anderson
Paperback

ISBN:

9781455730520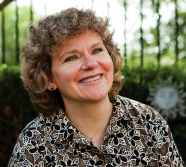 Joycelyn M. Pollock (Ph.D., State University of New York at Albany; J.D., University of Houston) is Professor of Criminal Justice at Texas State University. She has published more than 25 books (including subsequent editions) in the areas of ethics, female criminality, corrections, and law. In 2011, she was appointed to the U.S. Office of Justice Programs Science Advisory Board.
Affiliations and Expertise
Texas State University – San Marcos
"Criminal justice students will find this text to be a combination of a casebook and a textbook…This edition provides new expanded coverage of terrorism and associated law."--Evidence Technology Magazine, July-August 2013


"This introductory textbook/casebook for students in criminal justice covers both roots of the law and modern legal issues in substantive criminal law. The 10th edition contains recent Supreme Court cases, plus current news boxes on topics such as violent video games, virtual child pornography, and insider trading."--Reference and Research Book News, December 2012