Correlative Light and Electron Microscopy II, Volume 124
1st Edition
Serial Volume Editors:
Thomas Muller-Reichert
Paul Verkade
Hardcover ISBN: 9780128010754
eBook ISBN: 9780128013212
Published Date: 29th September 2014
Secure Checkout
Personal information is secured with SSL technology.
Free Shipping
Free global shipping
No minimum order.
---
1. Retracing in Correlative Light Electron Microscopy - Where is My Object of Interest?
Lorna Hodgson, David Nam, Judith Mantell, Alin Achim and Paul Verkade
2. Fluorescing the Electron: Strategies in Correlative Experimental Design
Kimberley H. Gibson, Daniela Vorkel, Jana Meissner and Jean-Marc Verbavatz
3. Metallothioneins for Correlative Light and Electron Microscopy
Isabel Fernández de Castro, Laura Sanz-Sánchez and Cristina Risco
4. Correlative Light Microscopy and Electron Tomography to Study Von Willebrand Factor Exocytosis From Vascular Endothelial Cells
Marjon J. Mourik, Frank G. A. Faas, Karine M. Valentijn, Jack A. Valentijn, Jeroen C. Eikenboom and Abraham J. Koster
5. A Simple Procedure to Analyze Positions of Interest in Infectious Cell Cultures by Correlative Light and Electron Microscopy
Kazimierz Madela, Sebastian Banhart, Anja Zimmermann, Janett Piesker, Norbert Bannert and Michael Laue
6. Correlative Light and Electron Microscopy for a Free-Floating Spindle in
Xenopuslaevis Egg Extracts
Erin M. Tranfield, Xavier Heiligenstein, Ina Peristere and Claude Antony
7. Combining Wide-field Super-resolution Microscopy and Electron Tomography: Rendering Nanoscopic Correlative Arrays on Subcellular Architecture
Filip Braet, Delfine Cheng, Minh Huynh, Jeffrey Henriquez, Gerry Shami and Marko Lampe
8. Correlative Cryo-fluorescence and Cryo-soft X-Ray Tomography of Adherent Cells at European Synchrotrons
Raffaella Carzaniga, Marie-Charlotte Domart, Elizabeth Duke and Lucy M. Collinson
9. Critical Step-by-step Approaches Toward Correlative Fluorescence/Soft X-Ray Cryo-Microscopy of Adherent Mammalian Cells
Kyle C. Denta, Christoph Hagen and Kay Grünewald
10. Correlative Cryo-fluorescence Light Microscopy and Cryo-electron Tomography of Streptomyces
Roman I. Koning, Katherine Celler, Joost Willemse, Erik Bos, Gilles P. van Wezel and Abraham J. Koster
11. Immuno Correlative Light and Electron Microscopy on Tokuyasu Cryosections
Viola M.J Oorschot, Tamar E Sztal, Robert J Bryson-Richardson and Georg Ramm
12. Step by Step Manipulation of the Cryocapsule with HPM High Pressure Freezers
Xavier Heiligenstein, Ilse Hurbain, Cédric Delevoye, Jean Salamero, Claude Antony and Graca Raposo
13. Live-cell CLEM of Sub-cellular Targets: An Optimized Procedure for Polymer Based Imaging Substrates
Benjamin S. Padman and Georg Ramm
14. Correlative Fluorescence- and Scanning Transmission Electron Microscopy of Quantum Dot Labeled Proteins on Whole Cells in Liquid
Diana B. Peckys, Vera Bandmann and Niels de Jonge
15. The Use of a Laser for Correlating Light and Electron Microscopic Images in Thick Tissue Specimens
Derron Bishop, Ivana Nikic, Martin Kerschensteiner and Thomas Misgeld
16. Correlative In Vivo 2-photon Imaging and Focused Ion Beam Scanning Electron Microscopy: 3D Analysis of Neuronal Ultrastructure
Bohumil Maco, Anthony Holtmaat, Anne Jorstad, Pascal Fua and Graham W. Knott
17. Integrated Light and Scanning Electron Microscopy of GFP-Expressing Cells
Christopher J. Peddie, Nalan Liv, Jacob P. Hoogenboom and Lucy M. Collinson
18. Correlation of the Same Fields Imaged in the TEM, Confocal, LM and MicroCT by Image Registration: From Specimen Preparation to Displaying a Final Composite Image
Douglas R. Keene, Sara L. Tufa, Melissa H. Wong, Nicholas R. Smith, Lynn Y. Sakai and William A. Horton
---
This new volume of Methods in Cell Biology looks at methods for analyzing correlative light and electron microscopy (CLEM). With CLEM, people try to combine the advantages of both worlds, i.e. the dynamics information obtained by light microscopy and the ultrastructure as provided by electron microscopy. This volume contains the latest techniques on correlative microscopy showing that combining two imaging modalities provides more than each technique alone. Most importantly it includes the essential protocols, including tips, tricks and images for you to repeat these exciting techniques in your own lab. With cutting-edge material, this comprehensive collection is intended to guide researchers for years to come.
Covers sections on model systems and functional studies, imaging-based approaches and emerging studies
Chapters are written by experts in the field
Cutting-edge material
Second of two volumes dedicated to Correlative Light and Electron microscopy (CLEM)
Researchers and students in cell, molecular and developmental biology
---
No. of pages:

452
Language:

English
Copyright:

© Academic Press

2014
Published:

29th September 2014
Imprint:

Academic Press
Hardcover

ISBN:

9780128010754
eBook

ISBN:

9780128013212
---
"...focused on three key topics relevant for CLEM experiments: the development of probes; the processing and registration of light and electron microscopic images; and the automated registration of data collected by both imaging modalities." --Anticancer Research, February 2015
---
About the
Serial Volume Editors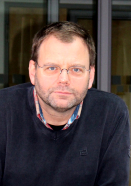 Thomas Müller-Reichert is a Professor of Structural Cell Biology at the Technische Universität Dresden (TU Dresden, Germany). He is interested in how the microtubule cytoskeleton is modulated within cells to fulfill functions in mitosis, meiosis and abscission. The Müller-Reichert lab is mainly applying correlative light microscopy and electron tomography to study the 3D organization of microtubules in early embryos and meiocytes of the nematode Caenorhabditis elegans, and also in mammalian cells in culture. He has published over 75 papers and edited several volumes of the Methods in Cell Biology series on electron microscopy and CLEM. TMR obtained his PhD at the Swiss Federal Institute of Technology (ETH) in Zurich and moved afterwards for a post-doc to the EMBL in Heidelberg (Germany). He was a visiting scientist with Dr. Kent McDonald (UC Berkeley, USA). Together with Paul Verkade, he set up the electron microscope facility at the newly founded Max Planck Institute of Molecular Cell Biology and Genetics (MPI-CBG). Since 2010 he is a scientific group leader and head of the Core Facility Cellular Imaging (CFCI) of the Faculty of Medicine Carl Gustav Carus of the TU Dresden. He acted as president of the German Society for Electron Microscopy (Deutsche Gesellschaft für Elektronenmikroskopie, DGE) from 2018 to 2019. He taught numerous courses and workshops on high-pressure freezing and Correlative Light and Electron Microscopy.
Affiliations and Expertise
Professor of Structural Cell Biology, Technische Universitat Dresden, TU Dresden, Germany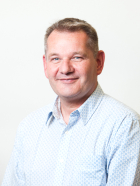 Paul Verkade is a Professor of Bioimaging at the University of Bristol, UK where his research group works on the development and application of microscopy techniques to Biomedical questions. His focus is on the study of sorting mechanisms in intracellular transport pathways and in the area of Synthetic Biology. The main tools in the lab are Electron microscopy (EM) and Correlative Light Electron Microscopy (CLEM) in which fields he has published over 85 papers and edited 4 books on CLEM (including 3 Volumes of the Methods in Cell Biology series). PV obtained his PhD on electron microscopic studies of the peripheral nervous system at the University of Utrecht, The Netherlands in 1996. Subsequently he did a post-doc at the EMBL, Heidelberg, Germany, after which he set up the electron microscopy unit at the newly formed Max Planck Institute for Molecular Cell Biology in Dresden, Germany from 2001. He moved to the UK in 2006 to set up another EM unit as part of an integrated LM and EM bioimaging facility, which facilitates CLEM workflows. He has acted as chair and co-chair of the Electron Microscopy section of the Royal Microscopical Society and is closely involved with BioimagingUK shaping the UK imaging infrastructure landscape. He has organised and taught on several courses and workshops on subjects such as high-pressure freezing, Correlative Light Electron Microscopy, and immuno EM. His lab is the home of the EMBO practical course on CLEM and he is Work Group leader for CLEM within the EU COST project COMULIS (COrrelated MUltimodal imaging in LIfe Sciences).
Affiliations and Expertise
Professor of Bioimaging, University of Bristol, UK
Tax Exemption
We cannot process tax exempt orders online. If you wish to place a tax exempt order please
contact us
.
Elsevier.com visitor survey
We are always looking for ways to improve customer experience on Elsevier.com.
We would like to ask you for a moment of your time to fill in a short questionnaire, at the end of your visit.

If you decide to participate, a new browser tab will open so you can complete the survey after you have completed your visit to this website.

Thanks in advance for your time.
Accept
Decline