Corrections in the Community
5th Edition
Authors:
Edward Latessa
Paula Smith
Paperback ISBN: 9781437755923
Published Date: 21st January 2011
---
Corrections in the Community is an introductory text that provides a solid foundation of the most recent and salient information available on the broad and dynamic subject of community corrections. It explores the issues and practices facing community corrections, using the latest research in the field, in a way that makes it easy to use and understand. This book provides students with a thorough understanding of the theoretical and practical aspects of community corrections.
Includes two new chapters highlighting what works in community corrections and how programs can be evaluated for effectiveness
Contains contemporary real-world examples illustrating successful methods that continue to improve community supervision and its effects on different types of clients
Organizes and explains the latest data on the assessment of offender risk/need/responsivity and the training of corrections practitioners in bringing about positive change in offenders
Students in the criminal justice field.
1. The Criminal Justice System
2. What Works in Community Corrections
3. Sentencing and Community Corrections
4. Probation
5. Juveniles and Community Corrections
6. Parole in America
7. Roles of Probation and Parole Officers
8. Assessment of Offenders
9. Managing and Providing Services to Offenders
10. Intermediate Sanctions
11. Community Residential Correctional Programs
12. Special Populations in Community Corrections
13. Evaluating Community Corrections
14. The Future of Corrections in the Community
No. of pages:

480
Language:

English
Copyright:

© Anderson

2012
Published:

21st January 2011
Imprint:

Anderson
Paperback

ISBN:

9781437755923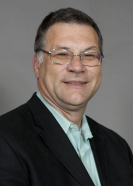 Edward J. Latessa received his Ph.D. from the Ohio State University in 1979 and is a Professor and Director of the School of Criminal Justice at the University of Cincinnati. Dr. Latessa has published more than 150 works in the area of criminal justice, corrections, and juvenile justice. He is co-author of seven books including Corrections in the Community and What Works (and Doesn't) in Reducing Recidivism. Dr. Latessa has directed more than 150 funded research projects including studies of day reporting centers, juvenile justice programs, drug courts, prison programs, intensive supervision programs, halfway houses, and drug programs. He and his staff have also assessed more than 600 correctional programs throughout the United States, and he has provided assistance and workshops in more than 45 states. Dr. Latessa served as President of the Academy of Criminal Justice Sciences (1989-90). He has also received several awards, including: the Marguerite Q. Warren and Ted B. Palmer Differential Intervention Award presented by the Division of Corrections and Sentencing of the American Society of Criminology (2010), the Outstanding Community Partner Award from the Arizona Department of Juvenile Corrections (2010), the Maud Booth Correctional Services Award in recognition of dedicated service and leadership presented by the Volunteers of America (2010), the Community Hero Award presented by Community Resources for Justice (2010), the Bruce Smith Award for outstanding contributions to criminal justice by the Academy of Criminal Justice Sciences (2010), the George Beto Scholar (College of Criminal Justice, Sam Houston State University), 2009), the Mark Hatfield Award for Contributions in public policy research by The Hatfield School of Government at Portland State University (2008), the Outstanding Achievement Award by the National Juvenile Justice Court Services Association (2007), the August Vollmer Award from the American Society of Criminology (2004), the Simon Dinit
Affiliations and Expertise
Paula Smith is an Associate Professor in the School of Criminal Justice at the University of Cincinnati. She received her Ph.D. in Psychology from the University of New Brunswick, Saint John in 2006. Her research interests include offender classification and assessment, correctional rehabilitation, the psychological effects of incarceration, program implementation and evaluation, the transfer of knowledge to practitioners and policy-makers, and meta-analysis. Smith has directed numerous federal and state funded research projects, including studies of prisons, community-based correctional programs, juvenile drug courts, probation and parole departments, and mental health services. Furthermore, she has been involved in evaluations of more than 280 correctional programs throughout the United States. In addition to her research experience, Smith has considerable frontline experience working with a variety of offender populations, including juvenile offenders, sex offenders, and perpetrators of domestic violence. Currently, she provides training and technical assistance to criminal justice agencies throughout the United States and Canada.
Affiliations and Expertise
"The editors if this textbook believe that it is not good social policy to incarcerate too many of our citizens, and that many can be supervised in the community without seriously jeopardizing public safety. The text covers theoretical and practical aspects of community corrections, with emphasis on how community corrections can succeed operating under the basic philosophy of reintegration<-->connecting offenders with legitimate opportunity and reward structures. Some chapter topics are sentencing, probation, parole, juveniles, offender assessment, intermediate sanctions, and special populations (sex offenders, substance abusers, female offenders, and the mentally ill). The text's two-color layout features b&w photos, key terms, summary boxes, bulleted checklists, brief sidebars, review questions, and a glossary. This fifth edition includes two new chapters surveying what works in community corrections and how programs can be evaluated."--

Reference and Research Book News