Correctional Counseling and Rehabilitation
8th Edition
Authors:
Patricia Van Voorhis
Emily Salisbury
Paperback ISBN: 9781455730087
Published Date: 28th February 2013
---
This text presents foundations of correctional intervention, including overviews of the major systems of therapeutic intervention, diagnosis of mental illness, and correctional assessment and classification. Its detailed descriptions and cross-approach comparisons can help professionals better determine which of several techniques might be especially useful in their particular setting.
Provides a clear and comprehensive picture of current approaches for treating and rehabilitating correctional clients
Fits major paradigms of psychotherapy to the unique needs of offenders
Describes tools and skill sets essential for the correctional counselor
Includes key concepts and terms and discussion questions in every chapter

Features a new chapter on treating women offenders based on the authors' considerable expertise in that area
Criminal justice students, corrections students, correctional practitioners, administrators, and policymakers.
Preface
Part One: A Professional Framework for Correctional Counseling
Chapter 1: The Process of Correctional Counseling and Treatment
Chapter 2: Understanding the Special Challenges Faced by the Correctional Counselor in the Prison Setting

Part Two: Historical Foundations of Correctional Counseling and Treatment
Chapter 3: Psychoanalytic Therapy
Chapter 4: Radical Behavioral Interventions
Chapter 5: Early Approaches to Group and Milieu Therapy

Part Three: Offender Assessment, Diagnosis, and Classification
Chapter 6: Diagnosis and Assessment of Criminal Offenders
Chapter 7: An Overview of Offender Classification Systems

Part Four: Contemporary Approaches to Correctional Counseling and Treatment
Chapter 8: Social Learning Models
Chapter 9: Cognitive Therapies
Chapter 10: Family Therapy

Part Five: Interventions for Special Populations
Chapter 11: Treating Sexual Offenders
Chapter 12: Treating Substance Abuse in Offender Populations
Chapter 13: Treating Severely Antisocial Offenders
Chapter 14: Treating Women Offenders

Part Six: Putting it all Together in Correctional Policy and at the Desk
Chapter 15: Correctional Treatment: Accomplishments and Realities
Chapter 16: Case Planning and Case Management
No. of pages:

456
Language:

English
Copyright:

© Anderson

2014
Published:

28th February 2013
Imprint:

Anderson
Paperback

ISBN:

9781455730087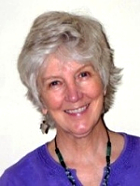 Patricia Van Voorhis, Ph.D., is Professor of Criminal Justice at the University of Cincinnati. Van Voorhis has published extensively, including two books and many articles in the leading criminology and criminal justice journals. She has provided expertise to federal, state, and local agencies on topics pertaining to correctional effectiveness, program implementation, evaluation techniques, women offenders, risk assessment, and correctional classification. She has directed numerous federal- and state-funded research projects on inmate classification, gender-responsive assessment, program implementation, cognitive-behavioral interventions, and correctional effectiveness, and recently concluded a federally funded, multi-site study of the risk factors for female recidivism. Van Voorhis is the 2011 recipient of the prestigious American Society of Criminology's August Vollmer Award, which recognizes a criminologist whose research scholarship has contributed to justice or to the treatment or prevention of criminal or delinquent behavior.
Affiliations and Expertise
Professor of Criminal Justice, University of Cincinnati
Emily J. Salisbury, Ph.D. is an Assistant Professor of Criminology and Criminal Justice at Portland State University in Portland, Oregon. She earned an M.A. in Forensic Psychology from Castleton State College (Vermont) and a Ph.D. in Criminal Justice from the University of Cincinnati. Emily's research specializations include correctional rehabilitation, risk/needs assessment, and women's offending pathways. Her recent research focuses on identifying juvenile victims of sex trafficking in detention in an effort to triage them to advocacy and victim resources.
Affiliations and Expertise
Assistant Professor of Criminology and Criminal Justice, Portland State University
"This update of the 2009 edition of a standard text in the field by Voorhis adds Salisbury as coauthor, a new chapter on women offenders, and revisions to chapters to reflect new developments in the field of correctional rehabilitation…The work includes theoretical models, case studies, discussion questions, and online resources."--Reference & Research Book News, October 2013