Cooperative and Cognitive Satellite Systems
1st Edition
Authors:
Symeon Chatzinotas
Bjorn Ottersten
Riccardo De Gaudenzi
Hardcover ISBN: 9780127999487
eBook ISBN: 9780128001912
Published Date: 11th May 2015
Secure Checkout
Personal information is secured with SSL technology.
Free Shipping
Free global shipping
No minimum order.
---
Cooperative and Cognitive Satellite Systems provides a solid overview of the current research in the field of cooperative and cognitive satellite systems, helping users understand how to incorporate state-of-the-art communication techniques in innovative satellite network architectures to enable the next generation of satellite systems.
The book is edited and written by top researchers and practitioners in the field, providing a comprehensive explanation of current research that allows users to discover future technologies and their applications, integrate satellite and terrestrial systems and services to create innovative network architectures, understand the requirements and possibilities for future satellite communications standards and protocols, and evaluate the feasibility and practical constraints involved in the deployment process.
Provides a solid overview of the current research in the field of co-operative and cognitive satellite systems
Presents concepts in multibeam and multicarrier joint processing and high performance random access schemes
Explains hybrid and dual satellite systems, cognitive broadband satellite systems, spectrum exploitation, and resource allocation
Researchers in academia and postgraduate students; R&D and telecom engineers in industry
List of contributors
Preface
Cooperative and cognitive satellite systems
About the Editors
List of figures
Acronyms
Chapter 1: Multibeam joint detection

Abstract
1.1 Introduction
1.2 Theoretical performance limits
1.3 Multibeam processing: linear and nonlinear joint detection
1.4 Practical impairments
1.5 Conclusions

Chapter 2: High-performance random access schemes

Abstract
2.1 Introduction
2.2 Key terrestrial RA techniques and their applicability to satellite
2.3 RA techniques for satellite networks
2.4 RA capacity
2.5 Systems and standards
2.6 Summary and future research perspectives

Chapter 3: Multibeam joint precoding: frame-based design

Abstract
3.1 Introduction
3.2 System and channel model
3.3 Frame-based precoding design
3.4 User selection for frame-based precoding
3.5 Performance evaluation of selected methods
3.6 Conclusions

Chapter 4: On-ground signal processing techniques enabling efficient amplification of multicarriers

Abstract
4.1 Introduction
4.2 Joint amplification of multicarriers
4.3 Multicarrier predistortion
4.4 Equalization
4.5 Performance assessment
4.6 Discussions and roadmap

Chapter 5: On-ground beam forming techniques for mobile satellite systems applications

Abstract
5.1 Introduction
5.2 OGBF versus on-board beam forming
5.3 Beam forming errors in OGBF
5.4 Integrated OGBF and interference mitigation techniques
5.5 OGBF Proof-of-concept real-time demonstrator
5.6 Conclusions

Chapter 6: Cooperative coverage extension in land mobile satellite networks

Abstract
6.1 Introduction
6.2 Network coding
6.3 System model
6.4 Noncooperative scenario
6.5 Cooperative scenario
6.6 Cooperative coverage extension in DVB-SH
6.7 Network-coded cooperation for DVB-SH
6.8 Numerical results
6.9 Conclusions

Chapter 7: User scheduling in cooperative satellite systems

Abstract
7.1 Introduction
7.2 Multiuser MIMO communications
7.3 Multiuser scheduling
7.4 Coexisting multibeam satellite systems
7.5 User scheduling for frame-based precoding
7.6 Conclusions

Chapter 8: MIMO over satellite: no longer a toddler

Abstract
8.1 Introduction
8.2 Satellite MIMO configurations, architectures, and systems
8.3 Satellite MIMO channel
8.4 Satellite MIMO techniques and technology
8.5 Summary and future research directions

Chapter 9: Network coding and its applications to satellite systems

Abstract
9.1 Introduction to network coding
9.2 Broadcast communications and cooperative networks
9.3 Broadband multibeam satellites
9.4 Coding perspectives
9.5 Conclusions
Acknowledgments

Chapter 10: Cognitive radio scenarios for satellite communications: the CoRaSat project

Abstract
10.1 The CoRaSat project
10.2 CoRaSat Scenarios
10.3 Methodology for scenario assessment and selection
10.4 Selected scenarios
10.5 Preliminary system architecture for selected scenarios
10.6 Concluding remarks

Chapter 11: Hybrid satellite systems: extending terrestrial networks using satellites

Abstract
11.1 Introduction to hybrid satellite/terrestrial communications
11.2 Properties of hybrid systems
11.3 Cognitive hybrid satellite/terrestrial communications systems
11.4 A concept for hybrid satellite/terrestrial LTE network
11.5 Future directions
11.6 Conclusions

Chapter 12: Cognitive dual satellite systems

Abstract
12.1 Introduction
12.2 Dual satellite systems
12.3 Modeling of DSS for cognitive design
12.4 Cognitive DSS
12.5 Network coding DSS
12.6 Conclusions

Chapter 13: Cognitive beamforming for spectral coexistence of hybrid satellite systems

Abstract
13.1 Introduction
13.2 Beamforming in general context
13.3 Application in CR networks
13.4 Cognitive beamforming for SatComs
13.5 CB for Uplink coexistence
13.6 Transmit beamforming for downlink coexistence
13.7 Practical challenges and future issues
13.8 Chapter summary
Acknowledgment

Chapter 14: Use of databases for dynamic spectrum management in cognitive satellite systems

Abstract
14.1 Introduction
14.2 Spectrum databases in terrestrial systems
14.3 Application of databases in satellite systems
14.4 Practical scenarios
14.5 Emerging spectrum management techniques for satellite bands
14.6 Conclusions
Acknowledgments

Index
No. of pages:

542
Language:

English
Copyright:

© Academic Press

2015
Published:

11th May 2015
Imprint:

Academic Press
Hardcover

ISBN:

9780127999487
eBook

ISBN:

9780128001912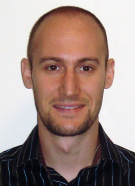 Symeon Chatzinotas is a Research Scientist at the Interdisciplinary Centre for Security, Reliability and Trust, University of Luxembourg. He has worked on numerous R&D projects and has authored more than 120 technical papers in refereed international journals, conferences and scientific books. He has served as Technical Program Committee member in numerous conferences and he is a Senior IEEE member. His research interests are in multiuser information theory, cooperative/ cognitive communications, and wireless network optimization.
Affiliations and Expertise
Research Scientist at the Interdisciplinary Centre for Security, Reliability and Trust, University of Luxembourg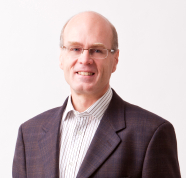 Björn Ottersten is Director for the Interdisciplinary Centre for Security, Reliability and Trust at the University of Luxembourg. As Digital Champion of Luxembourg, he acts as an adviser to the European Commissioner. He has held high level research and teaching positions at various universities, and was Director of Research at ArrayComm Inc, a start-up in San Jose, CA, based on his own patented technology. He has authored over 450 scientific papers, including many award-winning journal and conference papers. He is currently editor in chief of EURASIP Signal Processing Journal. Dr. Ottersten is a Fellow of the IEEE and EURASIP. In 2011 he received the IEEE Signal Processing Society Technical Achievement Award. His research interests include security and trust, reliable wireless communications, and statistical signal processing.
Affiliations and Expertise
Director for the Interdisciplinary Centre for Security, Reliability and Trust, University of Luxembourg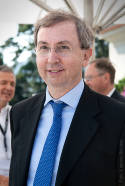 Riccardo de Gaudenzi is Head of the Radio Frequency Systems, Payload and Technology Division at the European Space Agency Research and Technology Centre (ESTEC), Noordwijk, The Netherlands. The division is responsible for supporting the definition and development of advanced satellite system, subsystems and related technologies for telecommunications, navigation and earth observation applications. He has been responsible for a large number of R&D activities for TT&C, Telecom and Navigation applications. He spent one year with Qualcomm Inc., San Diego USA, in the Globalstar project system group. His current interest is mainly related with efficient digital modulation and multiple access techniques for fixed and mobile satellite services, synchronization topics, adaptive interference mitigation techniques and communication systems simulation techniques. He actively contributed to the development and the demonstration of the ETSI S-UMTS Family A, S-MIM, DVB-S2, DVB-S2X, DVB-RCS2 and DVB-SH standards. He has published more than 140 scientific papers and own more than 20 patents.
Affiliations and Expertise
European Space Agency, Noordwijk, The Netherlands
Tax Exemption
We cannot process tax exempt orders online. If you wish to place a tax exempt order please
contact us
.