Contemporary Aspects of Biomedical Research, Volume 57
1st Edition
Drug Discovery
Serial Volume Editors:
S. J. Enna
Michael Williams
eBook ISBN: 9780123786432
Hardcover ISBN: 9780123786425
Published Date: 24th November 2009
---
Drug Discovery - Michael Williams and S.J. Enna
Anti-inflammatory Agents as Cancer Therapeutics - Kho Kashfi
Proteasome Inhibitors in Oncology - Bruce Ruggeri and Bruce Dorsey
TPA023: A Subtype-Selective GABAA Receptor Modulator with a Novel Pharmacological Profile - John Atack
Problems with the Current Paradigm for Cancer Drug Development: How to Win This Game - Bharat B. Aggarwal
New Approaches for the Treatment of Sleep Disorders - Andrew Winokur, Nick DeMartinis, and Jayesh Kamath
Novel Strategies for Treating Hypercholesterolemia - Jerry Colca
Therapeutic Strategies for the Treatment of Drug Addiction - Jonathan Katz and Amy Newman
Targets for Antihypertensives - David Taylor and Abdel Abdel-Rahman
Metabotropic Glutamate Receptors as Targets for Antidepressants - Jeff Witkin
New Approaches for the Treatment of Fibrosis - Alexander Scriabine.
Preclinical Prerequisites for Antipsychotic Activity - Vincent Castagne, Paul C. Moser, and Roger Porsolt
---
Each volume of Advances in Pharmacology provides a rich collection of reviews on timely topics. Emphasis is placed on the molecular basis of drug action, both applied and experimental.
Articles written by leading investigators in the field
Informs and updates on all the latest developments
Pharmacologists, immunologists, and biochemists.
---
No. of pages:

520
Language:

English
Copyright:

© Academic Press

2009
Published:

24th November 2009
Imprint:

Academic Press
eBook

ISBN:

9780123786432
Hardcover

ISBN:

9780123786425
---
PRAISE FOR THE SERIES
"...recommended not only to pharmacologists but also to all those in related disciplines"--NATURE
"The works do represent an extensive compilation of recent data by outstanding researchers in this area. They are generally scientifically excellent, the bibliographies are good, and the individual reports are clear, concise, and extremely well illustrated."--H.E. Kaufmann in CHEMOTHERAPY
"Superb reading material."--JOURNAL OF PHARMACEUTICAL SCIENCES
---
About the
Serial Volume Editors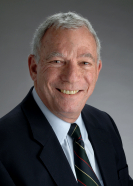 S. J. Enna Serial Volume Editor
Dr. S. J. Enna received his B.A. degree (1965, Biology) from Rockhurst University, Kansas City, Missouri and both his M.S. (1967, Pharmacology) and Ph.D. (1970, Pharmacology) degrees from the University of Missouri-Kansas City. Postdoctoral training in pharmacology was completed at the University of Texas Southwestern Medical School in Dallas, at F. Hoffmann La Roche in Basel, Switzerland, and the Department of Pharmacology and Experimental Therapeutics at Johns Hopkins University School of Medicine in Baltimore. Dr. Enna spent 10 years on the faculty at the University of Texas Medical School at Houston in the Departments of Pharmacology and Neurobiology. While at the University of Texas Dr. Enna was also a consultant for ICI USA, Inc., Merck, Sharp and Dohme Research Laboratories, Bristol Myers Corporation, and Panlabs, Inc. From 1986 1990, Dr. Enna was Senior Vice President and Scientific Director of Nova Pharmaceutical Corporation in Baltimore, and Executive Vice President from 1990 1992. He is currently Associate Dean for Research and Graduate Education as well as Professor of Physiology and of Pharmacology at the University of Kansas Medical School. Dr. Enna served as chair of the Department of Pharmacology, Toxicology and Therapeutics at the University of Kansas Medical School from 1992 to 2003. Other previous academic appointments include Lecturer in the Department of Neuroscience at The Johns Hopkins University School of Medicine in Baltimore and Adjunct Professor of Pharmacology at Tulane University School of Medicine in New Orleans.
Dr. Enna served for six years as editor of The Journal of Pharmacology and Experimental Therapeutics, and is currently co-editor of Current Protocols in Pharmacology. He is also Editor-in-Chief of Biochemical Pharmacology, Executive Editor-in-Chief of Pharmacology and Therapeutics and Series Editor of Advances in Pharmacology. Besides his editorships, Dr. Enna serves on the editorial boards of Brain Research, Life Sciences and CNS Drug Reviews. He has been the recipient of Research Career Development Awards from the National Institute of Mental Health and the National Institute for Neurological, Communicative Disorders and Stoke. Other awards include the John Jacob Abel Award and the Torald Sollmann Award from the American Society for Pharmacology and Experimental Therapeutics, the Daniel H. Efron Award from the American College of Neuropsychopharmacology, and a PhARMA Foundation Excellence Award. In recent years he has been a member of the Scientific Advisory Council of Abbott Laboratories, has served on the Board of Directors of the Life Sciences Research Office, and on the Scientific Advisory Board of the National Alliance for Autism Research. He is currently a member of the Basic Pharmacology Advisory Committee of the PhARMA Foundation. Dr. Enna has held many elective offices in professional societies including the presidency of the American Society for Pharmacology and Experimental Therapeutics (ASPET). Since 2006 he has served as Secretary General of the International Union of Basic and Clinical Pharmacology (IUPHAR).
Dr. Enna's research interests include neuropharmacology, neurochemistry and neuropsychiatric disorders. He has made significant contributions in defining the pharmacological and biochemical properties of neurotransmitter receptors, in particular those for GABA. He has also conducted research into the effects of hormones on neurotransmitter receptor function and receptor responses to psychotherapeutics, the development of receptor antagonists for NMDA, cholinergic muscarinic and bradykinin receptors, and the identification of the cellular components of coincident signaling in brain. Dr. Enna's research is described in over 200 published research reports, reviews, and book chapters. He has authored or edited over three dozen books on topics ranging from neuropharmacology in general, to neurotransmitter receptors and GABA.
Affiliations and Expertise
Department of Pharmacology, Toxicology and Therapeutics, University of Kansas Medical Center, USA
Michael Williams Serial Volume Editor
Affiliations and Expertise
Adjunct Professor, Pharmacology, Feinberg School of Medicine, Northwestern University, Chicago, IL, USA
Tax Exemption
We cannot process tax exempt orders online. If you wish to place a tax exempt order please
contact us
.