Conflict Management for Security Professionals
1st Edition
Paperback ISBN: 9780124171961
eBook ISBN: 9780124172074
Imprint: Butterworth-Heinemann
Published Date: 23rd October 2013
---
Effectively resolving conflict prevents violence, reduces incidents, improves productivity, and contributes to the overall health of an organization. Unlike the traditionally reactive law enforcement approach to resolving conflict, Conflict Management for Security Professionals provides a proven, reliable, business-focused approach that teaches security personnel to diffuse situations before they escalate when dealing with uncooperative, dangerous, or violent individuals.
Covering everything from policies and procedures to security tactics and business impact, Conflict Management for Security Professionals uniquely addresses conflict resolution from a security perspective for managers, policy makers, security officials, or anyone else who interacts with people every day. This book helps organizations create and maintain safe environments without interfering with their ability to remain profitable, competitive, and relevant.
Comprehensive and systematic conflict management and resolution program geared specifically for the needs of security managers, supervisors, and officers.
Incorporates classroom and field-tested conflict resolution concepts, models, and approaches.
Addresses everything from policies and programs to tactics for a wide variety of stakeholders in any private or public organization.
Corporate security directors and managers, law enforcement officers, organizational security and safety policymakers, risk managers, security consultants, security management college students, security officer supervisors, and other security staff.
Acknowledgments
About the Author
Inspiration
The Bottom Line
Process
Communication Solutions
The Reality of Violence
Better Suited
Invention
The Law of Probabilities
Recommendations
Audience
"Protect and Serve"
Section I: Underlying Principles of Organizational Conflict Resolution
Chapter 1. Introduction
Process
The Default Position
Definitions and Distinctions
Law Enforcement and Private Security Distinctions
Historical Aspects of Conflict Resolution
The Setting
Trials and Tribulations
The Intended Message of This Book
Reference
Chapter 2. The "Business-Focused" Community
The Problem
Introduction
Process
Managing Conflict in a Business-Focused Environment
Useful Methods and Models
Summary
Reference
Chapter 3. Employing Organizational Safety Models
The Problem
Introduction
Process
The Observe-and-Report Model
The Enforcement Model
Adversarial Techniques
The Observe, Report, Advise, and Protect Model
Empowered Stakeholders
Interpersonal Field Conflict Dynamics
Resolution Misalignment
Organizational Safety Associates
Support Mode
Protective Mode
Summary
Reference
Chapter 4. Presenting a Professional Image
The Problem
Introduction
Process
Uniforms and Duty Gear
Uniform Attributes
"You are What You Wear!"
SAID: Security Attire Identity Dissonance
Presenting a False Image
Impersonating a Police Officer
Internal Challenges
Summary
References
Chapter 5. Protecting Your Reputation
The Problem
Introduction
Process
Reputation a
No. of pages:

170
Language:

English
Copyright:

© Butterworth-Heinemann

2014
Published:

23rd October 2013
Imprint:

Butterworth-Heinemann
eBook

ISBN:

9780124172074
Paperback

ISBN:

9780124171961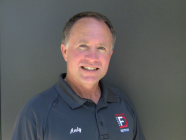 Andy Tufano has worked in the security industry since 1977. He holds a master's degree from California State University at Fullerton. Over the past 25 years, Andrew has held various positions in the security industry including: uniformed security officer, loss prevention investigator, security company owner (PPO), security trainer, and security consultant. Andy has major clients in the healthcare and college campus industries. He holds various security industry weapons instructor and end-user certifications such as baton, firearm, and Taser. He is an active member of the International Association for Healthcare Security & Safety (IAHSS). Andy has created several business ventures including Goldstar Security LLC, Goldstar Tactical Training, and The Force Decisions Institute. He is also a prolific writer and has been a featured speaker at ASIS and IHASS events. Andy is a recognized subject matter expert (SME) in private person use-of-force. Andrew is an experienced college educator and currently teaches at a public southern California college.
Affiliations and Expertise
Owner and operator of Goldstar Security LLC, Goldstar Tactical Training, and the Force Decisions Institute
"Security professionals who have been in search of a book that links proven concepts of conflict management to the security profession need look no farther."--Security Management (online), February 2015
"Unlike the traditionally reactive law enforcement approach to resolving conflict, this book provides a proven, reliable, business-focused approach that teaches security personnel to diffuse situations before they escalate when dealing with uncooperative, dangerous, or violent individuals."--SecurityPark online, December 16, 2013