Comprehensive Organic Functional Group Transformations II
2nd Edition
A Comprehensive Review of the Synthetic Literature 1995 - 2003
Editor-in-Chiefs:
Alan Katritzky
Richard Taylor
Imprint: Elsevier Science
---
Comprehensive Organic Functional Group Transformations II (COFGT-II) will provide the first point of entry to the literature for all scientists interested in chemical transformations. Presenting the vast subject of organic synthesis in terms of the introduction and interconversion of all known functional groups, COFGT-II provides a unique information source documenting all methods of efficiently performing a particular transformation. Organised by the functional group formed, COFGT-II consists of 144 specialist reviews, written by leading scientists who evaluate and summarise the methods available for each functional group transformation.

Also available online via ScienceDirect – featuring extensive browsing, searching, and internal cross-referencing between articles in the work, plus dynamic linking to journal articles and abstract databases, making navigation flexible and easy. For more information, pricing options and availability visit www.info.sciencedirect.com.
By systematically treating each functional group in turn the work also identifies what is not known, thus pointing the way to new research areas
Follows the systematic layout of the successful 1995 COFGT reference work, based on the arrangement and bonding of hetero-atoms around a central carbon atom
The work will save researchers valuable time in their research as each chapter is written by experts who have critically read and reviewed the literature and presented the best methods of forming every known functional group
For both specialist and non-specialist chemists in academic, industrial and government laboratories together with teachers at all levels
Volume 1 Carbon with No Attached Heteroatoms
Part I
Tetracoordinated Carbon with No Attached Heteroatoms.
Part II
Tricoordinated Carbon with No Attached Heteroatoms.
Part III
Dicoordinate and Monocoordinate Carbon with No Attached Heteroatoms.
Volume 2 Carbon with One Heteroatom Attached by a Single Bond.
Part I
Functions Linked by a Single Bond to an
sp
3 Carbon Atom.
Part II
Functions Linked by a Single Bond to an
sp
2 Carbon Atom.
Part III
Functions Linked by a Single Bond to an
sp
Carbon Atom.
Volume 3 Carbon with One Heteroatom Attached by a Multiple Bond.
Part I
Tricoordinated Carbon Functions, R1R2C=Y.
Part II
Dicoordinated Carbon Functions, R1R2C=C=Y.
Part III
Dicoordinated Carbon Functions, R-C≡Z.
Part IV
Monocoordinated Carbon Functions.
Volume 4 Carbon with Two Heteroatoms, Each Attached by a Single Bond.
Part I Tetracoordinated Carbon Functions Bearing Two Heteroatoms, R1R2CX1X2.

Part II Tricoordinated Carbon Functions Bearing Two Heteroatoms, R1R2C=CX1X2.

Part III Tri-and Dicoordinated Ions, Radicals and Carbenes Bearing Two Heteroatoms.
Volume 5 Carbon with Two Attached Heteroatoms with at Least One Carbon-to-He
Imprint:

Elsevier Science
eBook

ISBN:

9780080523477
eBook

ISBN:

9780080446554
About the
Editor-in-Chief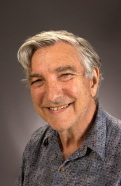 Alan Katritzky was educated at Oxford and has held faculty positions at Cambridge and East Anglia before he migrated in 1980 to the University of Florida, where he was Kenan Professor and Director for the Institute for Heterocyclic Compounds. During his career he has trained more than 1000 graduate students and post-docs, and lectured and consulted world-wide. He led the team, which produced "Comprehensive Heterocyclic Chemistry" and its sequels, "CHEC-II" and "CHEC-III", has edited "Advances in Heterocyclic Chemistry, Vols. 1 through 111" and conceived the plan for "Comprehensive Organic Functional Group Transformations". He founded Arkat-USA, a non-profit organization which publishes "Archive for Organic Chemistry" (ARKIVOC) an electronic journal completely free to authors and readers at (www.arkat-usa.org). Honors include 14 honorary doctorates from 11 countries and membership of foreign membership of the National Academies of Britain, Catalonia, India, Poland, Russia and Slovenia.
Affiliations and Expertise
Department of Chemistry, University of Florida, Gainesville, USA
Richard Taylor is currently Professor of Organic Chemistry at the University of York, where his research focuses on the development of novel synthetic methodology and the synthesis of natural products and related compounds of biological/medicinal interest. The methodology is concentrated primarily on organometallic, organosulfur and oxidation processes and the targets include, amino acids, carbohydrates, prostaglandins, and polyene and polyoxygenated natural products, particularly with activity as antibiotics and anti-cancer agents. Richard Taylor is a graduate and postgraduate of the University of Sheffield, and he then carried out postdoctoral research at Syntex, California (Dr. I. T. Harrison) and University College London (Professor F. Sondheimer). His first academic appointment was at the Open University in Milton Keynes. This post gave Professor Taylor the opportunity to contribute to Open University textbooks, radio programmes and television productions on various aspects of organic chemistry. Professor Taylor then moved to UEA, Norwich where he established his independent research programme,before taking up his present position in York in 1993. Richard Taylor is the current President of the Organic Division of the Royal Society of Chemistry and was awarded the 1999 RSC Tilden Lectureship and the 1999 RSC Heterocyclic Prize. He is currently the UK Regional Editor of the international journal Tetrahedron.
Affiliations and Expertise
University of York, York, UK
"This new edition continues how the subject of organic synthesis was treated in the original in terms of functional group transformations, and it brings in all the new developments from the literature since the last version was published. It is truly a comprehensive, encyclopaedic overview of all known (and as yet unknown) functional groups. The material is easily accessible and provides essential references to methodologies for the interconversion of functional groups in organic synthesis. The references provide entry into the key literature and background necessary for anyone designing a new synthetic procedure. Organic and inorganic chemists who work in academia, industry, and government will find this series of books invaluable in their work. Teachers and students at all levels will appreciate all it offers and find that it will enhance their work. It is voluminous (6,400 pages, seven volumes, 144 chapters, written by 190 experts); it is expensive, and it may be affordable only by libraries." Summing Up: Recommended. Graduate students; faculty and researchers; professionals. --J. Landesberg, Adelphi University, CHOICE - Current Reviews for Academic Libraries, 2005
"The second edition of this very useful reference consists of 144 reviews written by leading scientists who evaluate and summarize methods for organic functional group transformations.

In the words of the editors, this work "presents the vast subject of organic synthesis in terms of the introduction and interconversion of functional groups." The individual volumes are titled as follows:

(1) Carbon with No Attached Heteroatoms;

(2) Carbon with One Heteroatom Attached by a Single Bond;

(3) Carbon with One Heteroatom Attached by a Multiple Bond;

(4) Carbon with Two Heteroatoms, Each Attached by a Single Bond;

(5) Carbon with Two Attached Heteroatoms with at Least One Carbon-to-Heteroatom Multiple Link;