Comprehensive Hard Materials
1st Edition
Editors:
Daniele Mari
Luis Miguel
Christoph Nebel
Hardcover ISBN: 9780080965277
eBook ISBN: 9780080965284
Published Date: 1st February 2014
Secure Checkout
Personal information is secured with SSL technology.
Free Shipping
Free global shipping
No minimum order.
---
Comprehensive Hard Materials deals with the production, uses and properties of the carbides, nitrides and borides of these metals and those of titanium, as well as tools of ceramics, the superhard boron nitrides and diamond and related compounds. Articles include the technologies of powder production (including their precursor materials), milling, granulation, cold and hot compaction, sintering, hot isostatic pressing, hot-pressing, injection moulding, as well as on the coating technologies for refractory metals, hard metals and hard materials. The characterization, testing, quality assurance and applications are also covered. Comprehensive Hard Materials provides meaningful insights on materials at the leading edge of technology. It aids continued research and development of these materials and as such it is a critical information resource to academics and industry professionals facing the technological challenges of the future.
Hard materials operate at the leading edge of technology, and continued research and development of such materials is critical to meet the technological challenges of the future. Users of this work can improve their knowledge of basic principles and gain a better understanding of process/structure/property relationships.
With the convergence of nanotechnology, coating techniques, and functionally graded materials to the cognitive science of cemented carbides, cermets, advanced ceramics, super-hard materials and composites, it is evident that the full potential of this class of materials is far from exhausted. This work unites these important areas of research and will provide useful insights to users through its extensive cross-referencing and thematic presentation.
To link academic to industrial usage of hard materials and vice versa, this work deals with the production, uses and properties of the carbides, nitrides and borides of these metals and those of titanium, as well as tools of ceramics, the superhard boron nitrides and diamond and related compounds.
This work will appeal to every materials science department in every academic institution, government department and large corporation.
Preface
Editor-in-Chief
Volume Editors
List of Contributors
Volume 1: Hardmetals

Section I: Introduction to Hardmetals

1.01. History of Hardmetals

Abstract
1.01.1 Introduction to Hardmetals-Definitions and Classification
1.01.2 History of Hardmetals
1.01.3 Alloyed WC-Hardmetals and Patent Controversies
1.01.4 The Coating of Hardmetals
1.01.5 Cermets
1.01.6 Cutting Tool Materials, Ceramic and Ultrahard
1.01.7 A Short Survey of the Literature of Hardmetals and Hard Materials
1.01.8 Conclusion
References

1.02. Fundamentals and General Applications of Hardmetals

Abstract
Acknowledgments
1.02.1 Introduction
1.02.2 Metallurgy of Hardmetals
1.02.3 Role of the Binder
1.02.4 Functional Gradient Hardmetals
1.02.5 Key Properties of Hardmetals
1.02.6 General Applications of Hardmetals
References
Website Resources

1.03. Microstructure and Morphology of Hardmetals

Abstract
1.03.1 Introduction
1.03.2 WC-Co (Ni) Alloys
1.03.3 Other Cemented Carbides and Cermets
References

Section II: Classes of Materials

1.04. Cemented Tungsten Carbide Hardmetal-An Introduction

Abstract
1.04.1 Introduction
1.04.2 Processing of Cemented WC
1.04.3 Mechanical Properties and the Role of Microstructure in Cemented WC
1.04.4 Industrial Applications
1.04.5 Conclusions
References

1.05. Cermets

Abstract
Glossary
1.05.1 Thermodynamics of Hard Phases
1.05.2 Microstructure of Ti-Based Cermets
References

Section III: Synthesis and Processing

1.06. Powder Synthesis

Abstract
1.06.1 Tungsten Carbide
1.06.2 Other Refractory Carbide Species
1.06.3 Titanium Carbonitride
1.06.4 Cobalt
References

1.07. Powder Processing and Green Shaping

Abstract
Acknowledgments
Glossary
1.07.1 Introduction
1.07.2 Hardmetal Compositions
1.07.3 Tungsten Carbide Powder
1.07.4 Powder Selection
1.07.5 Powder Mixing and Particle Size Reduction
1.07.6 Production of Dried Powder
1.07.7 Green Shaping
1.07.8 Environmental, Health and Safety
References

1.08. Consolidation Techniques

Abstract
Nomenclature
1.08.1 Introduction to Sintering Processes
1.08.2 Phenomenological Description of Sintering
1.08.3 Liquid-Phase Sintering
1.08.4 Microstructures and Microstructure Development
1.08.5 Solution-Reprecipitation
1.08.6 Solid Skeletal Sintering
1.08.7 Pressure-Assisted Sintering
1.08.8 Practical Consolidation Cycles
1.08.9 Computer Simulation
1.08.10 Summary
References

Section IV: Mechanical Properties

1.09. Hardness and Deformation of Hardmetals at Room Temperature

Abstract
Glossary
1.09.1 Introduction
1.09.2 Structure-Property Relation
1.09.3 Hardness
1.09.4 Elastic Moduli and Deformation Behavior
Cross-references
References

1.10. Fracture and Strength of Hardmetals at Room Temperature

Abstract
Glossary
1.10.1 Introduction
1.10.2 Fracture of Hardmetals
1.10.3 Fracture Toughness
1.10.4 Strength and Critical Defects
Cross-references
References

1.11. Fatigue of Cemented Carbides

Abstract
Acknowledgments
1.11.1 Introduction
1.11.2 Strength Degradation under Cyclic Loads
1.11.3 Fatigue Crack Growth
1.11.4 Fatigue Behavior of Hardmetals under Service-like Conditions
1.11.5 Final Remarks
References

1.12. Wear of Hardmetals

Abstract
Glossary
1.12.1 Introduction
1.12.2 Main Types of Wear
1.12.3 Abrasion
1.12.4 Sliding Wear
1.12.5 Erosion
1.12.6 Impact Wear and Thermal Fatigue
1.12.7 Scratch Experiments as Models of Single-Point Abrasion
1.12.8 Wear of Cermets and Surface-Modified WC/CO Carbides
1.12.9 Mechanisms of Wear for Hardmetals
References

1.13. Residual Stresses

Abstract
1.13.1 Introduction
1.13.2 Method of Measurement
1.13.3 Bulk Thermal Residual Microstresses
1.13.4 Interaction with External Loads
1.13.5 Role of Residual Stresses in Mechanical Behavior
References

1.14. Mechanical Behavior of Hardmetals at High Temperature

Abstract
1.14.1 Introduction
1.14.2 Materials
1.14.3 Mechanical Properties at Room Temperature
1.14.4 Evolution of Mechanical Properties with Temperature
1.14.5 Deformation of Cemented Carbides: General Discussion
1.14.6 Model of the Life of Carbide Tools
1.14.7 Conclusions
References

Section V: Applications

1.15. Cemented Carbides for Mining, Construction and Wear Parts

Abstract
Acknowledgments
Glossary Terms and Definitions
1.15.1 Introduction
1.15.2 Special Features of Applications of WC-Co Cemented Carbides in Mining, Construction and as Wear Parts
1.15.3 Basic Industrial Cemented Carbides for Mining and Construction
1.15.4 Basic Industrial Cemented Carbides for Wear Parts
1.15.5 Modern Trends in Research and Development of Novel Cemented Carbides for Mining, Construction and Wear Parts
References
List of Relevant Websites

1.16. Coating Applications for Cutting Tools

Abstract
1.16.1 Introduction
1.16.2 CVD Hard Coatings
1.16.3 PVD Hard Coatings
1.16.4 Posttreatment
1.16.5 Application Example
1.16.6 Summary and Outlook
References

1.17. Coatings by Thermal Spray

Abstract
Glossary
1.17.1 General
1.17.2 Historical Development of the Spray Processes for Hardmetal Coatings
1.17.3 Hard-Phase Properties
1.17.4 Hardmetal Compositions for Thermal Spray Coatings
1.17.5 Feedstock Materials
1.17.6 Processes during Spraying and Coating Formation
1.17.7 Coating Characterization Methods
1.17.8 Coating Microstructures and Properties
1.17.9 Applications
References

1.18. Coatings by Laser Cladding

Abstract
Glossary
1.18.1 Overview of Laser Processes for Surface Modifications Using Feedstock Materials
1.18.2 The Laser Cladding Process
1.18.3 Historical Development of Laser Cladding
1.18.4 State-of-the-Art Laser Cladding Process
1.18.5 Materials and Interactions
1.18.6 Methods of Coating Characterization
1.18.7 Hard Phase Feedstock Materials
1.18.8 Wear Resistance and Applications
References

1.19. Joining Cemented Carbides

Abstract
Aknowledgments
Glossary
1.19.1 Introduction
1.19.2 Joining Processes
Summary
References

Volume 2: Ceramics

Section I: Introduction

2.01. Fundamental Aspects of Hard Ceramics

Abstract
Nomenclature
2.01.1 Introduction
2.01.2 Structure and Property Relationships
2.01.3 Processing and Fabrication of Ceramics
2.01.4 Microstructure
2.01.5 Mechanical Properties
2.01.6 Some Examples of Hard Ceramics
2.01.7 Summary
References

2.02. Processing of Alumina and Corresponding Composites

Abstract
Acknowledgments
Glossary
2.02.1 Introduction
2.02.2 Production of Alumina
2.02.3 Alumina Materials
2.02.4 Fabrication of Alumina Materials
2.02.5 Fabrication of Alumina-Matrix Composites
2.02.6 Fabrication of Alumina-Based Laminates
2.02.7 Fabrication of Alumina Nanocomposites
2.02.8 Concluding Remarks
References

Section II: Synthesis and Processing

2.03. Synthesis/Processing of Silicon Nitride Ceramics

Abstract
2.03.1 Overview of Silicon Nitride Ceramics
2.03.2 Types of Silicon Nitride
2.03.3 Powders and Their Processing
2.03.4 Shape Making
2.03.5 Densification
2.03.6 Finishing
2.03.7 Effects on Properties and Behavior
2.03.8 Summary and Suggested Further Research
References

2.04. Processing of Silicon Carbide-Based Ceramics

Abstract
Acknowledgments
2.04.1 Introduction
2.04.2 Phase Relations and Crystal Structure
2.04.3 SiC Raw Materials Production
2.04.4 Silicon Carbide-Based Ceramics
2.04.5 Summary and Prospects
References

2.05. Spark Plasma Sintering of Nanoceramic Composites

Abstract
Acknowledgments
2.05.1 Introduction
2.05.2 Spark Plasma Sintering: Phenomenological Description
2.05.3 Spark Plasma Sintering: Thermal and Electric Field Distribution
2.05.4 SPS of Oxide Nanoceramics
2.05.5 Spark Plasma Sintering of WC-Based Nanoceramic Composites
2.05.6 Conclusions and Outlook
References

2.06. Advanced Manufacturing of Hard Ceramics

Abstract
2.06.1 Introduction
2.06.2 The Processing Chain of Ceramics Manufacturing
2.06.3 Before the Start-Definition of a Set of Requirements
2.06.4 Pressing
2.06.5 Manufacturing by Plastic Forming
2.06.6 Manufacturing by Casting Processes
2.06.7 Final Machining
2.06.8 Case Studies
2.06.9 Summary, Remarks, and Future Aspects
References

2.07. Joining Methods for Hard Ceramics

Abstract
Acknowledgments
2.07.1 Introduction
2.07.2 Types and Classification of Ceramic Joining Methods
2.07.3 Direct Bonding
2.07.4 Diffusion Bonding with Metallic Interlayers
2.07.5 Indirect Liquid-Phase Joining
2.07.6 Joining through Ceramic and Glass Interlayers
2.07.7 Development of Residual Thermal Stresses
2.07.8 Testing the Joining Strength
2.07.9 Examples and Applications
2.07.10 Concluding Remarks
References
Standard References

Section III: Microstructure and Properties

2.08. Microstructural Characterization of Hard Ceramics

Abstract
Acknowledgment
2.08.1 Introduction
2.08.2 Microstructural Parameters
2.08.3 Recent Advances in Microstructural Characterization Techniques
2.08.4 Summary and Conclusions
References

2.09. Mechanical Characterization of Ceramics: Designing with Brittle Materials

Abstract
Nomenclature
2.09.1 Introduction
2.09.2 Fracture and Strength of Brittle Materials
2.09.3 Probability of Brittle Failure
2.09.4 Designing with Brittle Materials
2.09.5 Summary
References

2.10. Toughness, Fatigue and Thermal Shock of Ceramics: Microstructural Effects

Abstract
2.10.1 Introduction
2.10.2 Fracture Behavior
2.10.3 Subcritical Crack Growth
2.10.4 Cyclic Fatigue
2.10.5 Thermal Shock Behavior
2.10.6 Concluding Remarks and Future Trends
References

2.11. High-Temperature Mechanical Behavior of Hard Ceramics

Abstract
Nomenclature
2.11.1 Introduction
2.11.2 Creep Mechanisms in Polycrystalline Materials
2.11.3 High-Temperature Creep Behavior of Technical Ceramics
2.11.4 Creep Rupture of Ceramics
2.11.5 Concluding Remarks
References

2.12. Mechanical Behavior of SiC Fiber-Reinforced Ceramic Matrix Composites

Abstract
2.12.1 Introduction
2.12.2 Micromechanical Analysis
2.12.3 Monotonic Tensile Behavior
2.12.4 Effects of Oxidation on Mechanical Behavior
2.12.5 Cyclic and Static Fatigue
2.12.6 Creep
2.12.7 Conclusions
References

2.13. Resistance to Contact Deformation and Damage of Hard Ceramics

Abstract
Acknowledgments
Glossary
2.13.1 Introduction
2.13.2 Experimental Setup for Hertzian Indentation
2.13.3 Mechanics of Elastic Spherical Contact
2.13.4 Damage in Hard Ceramics
2.13.5 Some Examples in the Literature
2.13.6 Conclusions
References

2.14. Wear of Hard Ceramics

Abstract
2.14.1 Introduction
2.14.2 Definitions and Experimental Methods
2.14.3 Oxides
2.14.4 Nonoxide Ceramics
2.14.5 Composites
2.14.6 Laminated Structures
2.14.7 Conclusions
References

2.15. Corrosion of Ceramic Materials

Abstract
2.15.1 Introduction
2.15.2 Corrosion in Gases
2.15.3 Corrosion in Aqueous Solutions
2.15.4 Final Remarks
References

Section IV: Coatings and Applications

2.16. PVD and CVD Hard Coatings

Abstract
Acknowledgments
Glossary
2.16.1 Introduction
2.16.2 Coating Deposition Techniques
2.16.3 Nitrides and Carbonitrides
2.16.4 Carbides
2.16.5 Borides
2.16.6 Oxides
2.16.7 Diamond-like Carbon
2.16.8 Multilayers, Nanolaminates, and Nanocomposites
2.16.9 Summary and Outlook
References

2.17. Thermal and Environmental Barrier Coatings for Si-Based Ceramics

Abstract
2.17.1 Introduction
2.17.2 Environmental Barrier Coatings
2.17.3 Thermal Barrier/Environmental Barrier Coating Systems
2.17.4 Future Directions
2.17.5 Conclusions
References

2.18. Ceramic Cutting Tools

Abstract
Glossary
2.18.1 Introduction and Overview
2.18.2 Wear Mechanisms of Ceramic Cutting Tools
2.18.3 Ceramic Cutting Tool Materials
2.18.4 Concluding Comments
References

Volume 3: Super Hard Materials

Section I: Theory

3.01. The Physics of Strong Bonds

Abstract
Acknowledgments
3.01.1 Introduction and Background
3.01.2 Ab Initio and Semiempirical Methods
3.01.3 Materials, Bonding, and Mechanical Properties
3.01.4 Conclusions
References

3.02. From Diamond to Superhard Borides and Oxides

Abstract
Acknowledgments
3.02.1 Introduction
3.02.2 Hardness and Elastic Constants
3.02.3 Diamond and Related Cubic Superhard Structures
3.02.4 Superhard Borides
3.02.5 Superhard Oxides
3.02.6 Conclusion
References

3.03. High-Pressure Phase Diagrams of the Systems Containing Carbon and BN

Abstract
Nomenclature
3.03.1 Introduction
3.03.2 One-Component Systems
3.03.3 Binary and Ternary Systems
3.03.4 Conclusions
References

3.04. Theory of Superhard Materials

Abstract
Acknowledgments
3.04.1 Hardness: A Brief Introduction
3.04.2 Brief Overview of the Models of Hardness. Li's Model. Accounting for Structural Topology and Distortions
3.04.3 Global Optimization and its Application for the Discovery of Superhard Materials
3.04.4 Some Applications
3.04.5 Conclusions
References

3.05. Taming the Untamable-The Art and Science of Diamond Polishing

Abstract
3.05.1 Introduction
3.05.2 Experiment
3.05.3 Wear Models and Wear Modeling
3.05.4 Removal Scenarios for the Amorphous Phase; Etching vs. Plowing
3.05.5 Conclusions and Future Challenges
References

Section II: Materials: Growth, Properties and Applications: Carbon-Based DLC

3.06. Diamond-Like Carbon Films, Properties and Applications

Abstract
3.06.1 Introduction
3.06.2 Definition of Diamond-Like Carbon
3.06.3 Growth Methods
3.06.4 Deposition Mechanism of DLC
3.06.5 Basic Properties
3.06.6 Characterisation
3.06.7 Film Adhesion
3.06.8 Mechanical Properties
3.06.9 Some Applications of DLC
3.06.10 Conclusions
References

Section III: Nanoe–and–Poly–Diamond

3.07. Production of Nanodiamond Particles

Abstract
Acknowledgments
3.07.1 Introduction
3.07.2 Stability of Diamond at the Nanoscale
3.07.3 Types of Nanodiamond Particles
3.07.4 Recent Achievements in Production of Detonation Nanodiamond
3.07.5 Brief Survey of Applications of Nanodiamond Particles as Superhard Additives
3.07.6 Future Directions of Production and Applications
References

3.08. Nanopolycrystalline Diamond without Binder and its Application to Various High-Pressure Apparatus

Abstract
Acknowledgments
Glossary
3.08.1 Introduction
3.08.2 Synthesis of NPD Using Large-Volume KMA
3.08.3 Nature of NPD
3.08.4 Application to High-Pressure Studies
3.08.5 Future Perspectives
References

Section IV: Single Crystalline Diamond

3.09. HPHT Synthesis of Large, High-Quality, Single Crystal Diamonds

Abstract
Glossary
3.09.1 Introduction
3.09.2 HPHT Synthesis of High-Purity Large Single Crystal Diamond
3.09.3 Crystalline Quality
3.09.4 Physical Properties
3.09.5 Mechanical Properties
3.09.6 Applications
References

3.10. Ultrafast Deposition of Diamond by Plasma-Enhanced CVD

Abstract
Acknowledgments
Glossary
3.10.1 Introduction
3.10.2 Growth Rate and Active Species
3.10.3 Means for Studying the Plasma: Modeling and Optical Diagnostics
3.10.4 Analysis of the Plasma Operating at High Power Density: Identification of the Main Production and Loss Processes for H Atoms and CH3 Radicals
3.10.5 How Can We Increase the Growth Rates
3.10.6 Conclusion
References

3.11. Single Crystal Diamond Growth on Iridium

Abstract
Acknowledgments
Glossary
3.11.1 Introduction
3.11.2 Diamond Nucleation
3.11.3 Oriented Diamond Deposition on Heterosubstrates
3.11.4 Heteroepitaxy of Diamond on Iridium
3.11.5 Different Concepts for a Scaling-up: Ir on Large Oxide Single Crystals versus Silicon-Based Multilayer Structures
3.11.6 Single Crystal Diamond Deposition on Arbitrary Substrates
3.11.7 Present State-of-the-Art Heteroepitaxial Diamond Films
3.11.8 Applications of Heteroepitaxial Diamond Crystals
3.11.9 Summary and Outlook
References

3.12. Conductivity and Impurity Doping on Single Crystal Diamond

Abstract
Glossary
3.12.1 Homoepitaxial Growth of Single Crystal Diamond
3.12.2 Impurity Doping by PECVD
3.12.3 Electronic Properties
3.12.4 Electrical Properties
3.12.5 Ohmic Contact Issue in n-Type Diamond
3.12.6 Diamond Bipolar Applications
References

3.13. Single-Ion Implantation in Diamond with a High Lateral Resolution: A Key Technology for the Fabrication of Quantum Devices

Abstract
Acknowledgments
3.13.1 Introduction
3.13.2 Physical Effects Limiting the Spatial Resolution
3.13.3 Ion Implantation Setups to Create Single NV Centers
3.13.4 Scheme of Individual Addressing of NV Centers
3.13.5 Conclusions
References

Section V: Selected Properties of Diamond and Applications

3.14. Surface Electronic Properties of Diamond

Abstract
Acknowledgments
3.14.1 Introduction
3.14.2 Dipole Effects on Diamond Surfaces
3.14.3 Surface Conductivity of Undoped Diamond in Air
3.14.4 Surface Electronic Properties of Diamond Covered with Adsorbates
3.14.5 Surface Electronic Properties of Diamond in Electrolyte Solutions
3.14.6 Conclusions
References

3.15. Polycrystalline CVD Diamond for Industrial Applications

Abstract
Acknowledgments
3.15.1 Introduction
3.15.2 CVD of Diamond
3.15.3 CVD Diamond Radiation Windows
3.15.4 Thermal Management Applications
3.15.5 3D CVD Diamond Components
3.15.6 Conclusion
References

3.16. Diamond Nanoparticles: Surface Modifications and Applications

3.16.1 Introduction
3.16.2 The Surface of Nanoscale Diamond
3.16.3 Modifications to the Initial Surface Termination of ND
3.16.4 Surface Functionalization of ND
3.16.5 Applications of ND
3.16.6 Summary
References

3.17. Diamond for Particle and Photon Detection in Extreme Conditions

Abstract
Acknowledgments
3.17.1 Introduction
3.17.2 Historical Outline
3.17.3 Detector Physics
3.17.4 Basic Diamond Assemblies
3.17.5 On the Radiation Tolerance of Diamond Detectors
3.17.6 Diamond Applications in Hot Environments
3.17.7 Concluding Remarks
References

3.18. Single Color Centers in Diamond: Materials, Devices, and Applications

Abstract
List of Acronyms
3.18.1 Introduction
3.18.2 Materials Science of Artificial Atoms in Diamond
3.18.3 Applications and Devices Based on Color Centers
3.18.4 Conclusions and Future Outlook
References

3.19. Electrochemical Application of Diamond Electrodes

Abstract
3.19.1 Introduction
3.19.2 Preparation of BDD Electrodes
3.19.3 Electrochemical Properties of BDD as Electrode Materials
3.19.4 Applications
3.19.5 Modified BDD Electrodes with Functions
3.19.6 Basic Study on Boron-Doped Diamond Electrodes
3.19.7 Summary
References

Section VI: Other Carbon Phases

3.20. Superhard Materials Based on Fullerenes and Nanotubes

Abstract
Glossary
3.20.1 Introduction
3.20.2 Harder than Diamond Carbon Materials Synthesis Possibilities
3.20.3 Mechanical Properties Research under Pressure in Shear Diamond Anvil Cells on Ultrahard Fullerite and Superhard Nanotubes
3.20.4 The Superhard and Ultrahard Carbon Materials Mechanical Properties Comparative Analysis
3.20.5 The Structural Transition Sequence in С60 at Thermobaric Treatment
3.20.6 Conclusion
Cross-references
References

3.21. Nanostructured Superhard Carbon Phases Synthesized from Fullerites under Pressure

Abstract
Acknowledgments
3.21.1 Introduction
3.21.2 Problems of Hardness and Moduli Measurements
3.21.3 High Elastic Moduli and Bridge to Ideal Mechanical Characteristics
3.21.4 Experimental Details
3.21.5 Transitional Phase Diagram of Fullerite C60
3.21.6 Regions of Hard Carbon Phases
3.21.7 Hard Nanostructured Carbon Modifications Prepared at Moderate Pressures and High Temperatures
3.21.8 Amorphous Diamond-like Carbon and Diamond-based Nanocomposites
3.21.9 Correlation between Density, Elasticity, and Hardness for New Carbon Phases
3.21.10 Nonhydrostatic Stresses and Anisotropy of Mechanical Properties of Hard Carbon Phases
3.21.11 Final Remarks
References

3.22. Graphene Properties and Application

3.22.1 Introduction to Graphene
3.22.2 General Properties of Graphene
3.22.3 Surface Modification Effects on Graphene and its Application in PV Cells
3.22.4 Conclusions
References

Section VII: III-V Based and Novel Materials

3.23. Synthesis and Properties of Single Crystalline cBN and Its Sintered Body

Abstract
3.23.1 Single Crystal Cubic Boron Nitride
3.23.2 cBN Sintered Body
3.23.3 Summary and Future Perspective
References

3.24. Cubic Boron Nitride Films: Properties and Applications

Abstract
3.24.1 Introduction
3.24.2 Thermodynamics of BN Phases
3.24.3 Low-Pressure Depositions of BN Films and Mechanism
3.24.4 Phase Composition and Structures of cBN Films
3.24.5 Properties and Applications of cBN Films
References

3.25. High-Pressure Synthesis of Novel Superhard Phases

Abstract
3.25.1 Introduction
3.25.2 Synthesis of New Boron Allotrope, Orthorhombic γ-B28
3.25.3 New Superhard Binary B-C and B-N Phases
3.25.4 Novel Superhard Diamond-like Ternary B-C-N Phases
3.25.5 Conclusions
References

Index
Author Index
No. of pages:

1806
Language:

English
Copyright:

© Elsevier

2014
Published:

1st February 2014
Imprint:

Elsevier
Hardcover

ISBN:

9780080965277
eBook

ISBN:

9780080965284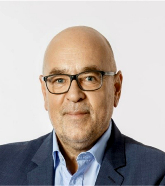 Christoph Nebel is at Fraunhofer Institute for Applied Solid State Physics, Freiburg, Germany
Affiliations and Expertise
Fraunhofer Institute for Applied Solid State Physics, Freiburg, Germany
Tax Exemption
We cannot process tax exempt orders online. If you wish to place a tax exempt order please
contact us
.
Elsevier.com visitor survey
We are always looking for ways to improve customer experience on Elsevier.com.
We would like to ask you for a moment of your time to fill in a short questionnaire, at the end of your visit.

If you decide to participate, a new browser tab will open so you can complete the survey after you have completed your visit to this website.

Thanks in advance for your time.
Accept
Decline