Comprehensive Handbook of Alcohol Related Pathology
1st Edition
Editors:
Victor Preedy
Ronald Watson
Hardcover ISBN: 9780125643702
eBook ISBN: 9780080502311
Published Date: 24th December 2004
Secure Checkout
Personal information is secured with SSL technology.
Free Shipping
Free global shipping
No minimum order.
---
This comprehensive handbook is a "one-stop-shop" for all researchers involved in the field of alcohol-related harm at the whole body or cellular level. Over 100 chapters provide abundant information of a wide range of topics that extend from the evolutionary aspects of alcohol consumption and the prevalence of alcohol misuse to programmed cell death. Each chapter is highly illustrated with tables and figures making this a valuable reference for students, clinicians and researchers alike.
*Over 100 chapters conveniently divided into 3 sections *Represents a 'one-stop-shop' of information with suitable indexing of the various pathways and processes *Each chapter is highly illustrated with tables as well as figures
Researchers involved in the field of alcohol-related harm, institutions, libraries, PhD students, clinicians and pathologists.
Contributors xiii Preface xxix Foreword xxxi Volume 1 Part I: General Aspects of Alcohol Toxicity, Consumption, and Disease 1
Evolutionary and Historical Aspects of Ethanol Ingestion 3 Robert Dudley
Alcohol Metabolism: General Aspects 15 Charles S. Lieber 3 Intake of Different Alcoholic Beverages and Life-style and Psychosocial Factors 27 John Barefoot and Morten Grønbæk
Genetic Aspects of Alcohol Metabolism: An Overview 31 Stephen J. Marshall and Geoff K. Chambers
Predictors of Alcohol Consumption 49 Kari Poikolainen
Binge Drinking: Patterns, Explanations, and Policy 59 Holly E. Ventura, Chris L. Gibson, J. Mitchell Miller and Alex R. Piquero
Breath and Blood Alcohol 75 Marion Pavlic and Petra Grubwieser
Effects of Food and Body Composition on Blood Alcohol Levels 87 Harold Kalant
Disposal of Ethanol Carbon Atoms 103 M-A. Cornier
Effect of Alcohol on Water and Sodium Homeostasis 111 Ramón Rodrigo and Gonzalo Rivera
Energy from Alcohol 121 Michael J. Haas
The Mediterranean Diet and the Contribution and Role of Alcohol 135 Maria Isabel Covas
The Role of Alcohol in Injury Deaths 147 Philippe Lunetta and Gordon S. Smith
Death from Alcohol Poisoning 165 James A. Crampton and Kathleen Berry
Alcohol and the Workplace 175 Valentino Patussi and Laura Mezzani
Alcohol Misuse in Adolescents: Epidemiology, Clinical Characteristics, Diagnosis, and Treatment 181 Dawn L. Thatcher and Duncan B. Clark
Alcohol Misuse in Adolescents: Individual Differences, Prevention, Identification, and Intervention 195 Rebecca Lebeau-Craven, Holly A. Sindelar, James Murphy and Nancy P. Barnett PreedyVol1_FM.qxd 19/11/04 9:03 PM Page v
What is the Impact of Alcohol on Learning in University Students? 215 Bert Aertgeerts
The Relationship Between Alcohol Misuse and the Homelessness 221 Colleen Clark and Alexander R. Rich
Alcohol and Sport Activities: Spectator's Perspective 241 Eli Torild Hellandsjo Bu Part II: Damage/Disease (i) General Aspects of Pathology 251
An Overview of Pathologies Occurring in Alcohol Abusers 253 Valentino Patussi, Laura Mezzani and Emanuele Scafato
Gender Differences in Alcohol Pathology 261 Joaquim Fernández-Solà, Josep-María Nicolás, Romon Estruch and Alvaro Urbano-Márquez
Psychological Effects of Alcohol Misuse 279 Marc Walter, Gerhard Dammann and Burghard F. Klapp
The Effect of Alcohol on Quality of Life 295 Paul J. Allison
Alcohol and Road Accidents 309 Andrea Fabbri, Giulio Marchesini and Alberto Vandelli
Trauma and Alcohol 321 Richard D. Blondell
Clinical Implications of Alcohol Misuse for Surgery 337 S. Shourie, P.S. Haber, R. Boughton, and K.M. Conigrave
Fetal Alcohol Spectrum Disorder 349 Christina D. Chambers
Nutritional Status in Alcoholics 361 Romon Estruch, Emilio Sacanella, Joaquim Fernández-Solà and Josep-Maria Nicolás
Alcohol and Body Composition 377 Giovanni Addolorato, Carlo Ancona, Esmeralda Capristo, Giovanni Gasbarrini and the Alcohol Related Diseases Study Group
Beneficial Components of White Wine 387 A.A.E. Bertelli
Polyphenols and Alcohol: Complementary Mechanisms for the Protective Effects of Moderate Wine Consumption 393 A. Di Castelnuovo, S. Rotondo and G. de Gaetano
Overview of ALDH Polymorphism: Relation to Cardiovascular Effects of Alcohol 409 Shih-Jiun Yin and Giia Sheun Peng
Overview on the Effects of Amount and Type of Alcohol on Morbidity and Mortality 425 Morten Grønbæk and Lina Steinrud Mørch
Alcohol-related Mortality in Russia 441 A.V. Nemtsov and P.P. Ogurtsov (ii) Organ Damage 465
Epidemiology and Risk Factors Involved in Alcoholic Liver Disease 467 Ulrik Becker
Polymorphism and Alcoholic Liver Disease 481 José María Ladero
Liver Injury During Alcohol Use and Withdrawal 491 Abraham P. Bautista
Alcohol Consumption and Diabetes Mellitus 501 Angelo Avogaro and Antonio Tiengo
Alcoholic Ketoacidosis 511 Hitender Jain and M. Duggal
Alcohol, Alcoholism and Effects on the Kidney and Kidney Disease 519 Judith H. Veis
Alcohol Intake and the Lower Urinary Tract 527 C.P. Arun
Alcohol and Prostate Cancer 531 Katrine Albertsen and Morten Grønbæk
Oral Health and Alcohol 551 Jukka H. Meurman and Riitta Suuronen Volume 2
Alcohol and the Gastrointestinal Tract 557 Gerlinde Egerer, Felix Stickel and Helmut K. Seitz
Alcohol, ALDH2 Genotypes and Intestinal Cancer 571 Motoi Murata
Alcohol and Pancreatitis 577 Alexander Schneider, Stephan L. Haas and Manfred V. Singer
The Skin and Alcohol 599 Elisabeth Higgins
Alcohol, Blood Pressure and Hypertension 607 Ian B. Puddey, Renate R. Zilkens and Lawrence J. Beilin
Alcohol and Stroke 627 Douglas A. Dulli and Madeleine C. Geraghty
Alcoholic Cardiomyopathy 647 Michael Sander, Christian von Heymann, Jan Braun, Adrian Borges and Claudia Spies
Epidemiologic Aspects of ALDH2 Genotypes and Cardiovascular Parameters 659 Tomonori Okamura
Alcoholic Myopathy: Clinical Aspects 671 Joaquim Fernández-Solà, Josep-María Nicolás Romon Estruch, Emilio Sacanella, Joseph-María Grau and Alvaro Urbano-Márquez
Alcohol and the Eye: Friend or Foe 693 John R. Trevithick and Kenneth P. Mitton
Marchiafava–Bignami Disease in Alcoholism 713 Yahya Çelik
Peripheral Neuropathy 719 Angelo Ammendola and Francesco Bravaccio (iii) Cells, Pathways, Interactions, Processes 733
Defects in Methionine Metabolism: Its Role in Ethanol-induced Liver Injury 735 Kusum K. Kharbanda and Anthony J. Barak
Roles of Kupffer Cells in Alcoholic Liver Disease 749 Yoshiyuki Takei, Nobuyuki Enomoto, Kenichi Ikejima, Shunhei Yamashina, Tsuneo Kitamura and Nobuhiro Sato
The Role of the Stellate Cell in Alcohol Mediated Tissue Injury 757 R.G. Batey and Jianhua Wang
The Role of T Lymphocytes in the Pathogenesis of Alcoholic Liver Disease 763 Q. Cao and R.G. Batey
Oxidative Stress in Alcoholic Liver Disease: Clinical Studies 775 Carmela Loguercio and Alessandro Federico
The Relationship between Alcohol-induced Apoptosis and Oxidative Stress in the Liver 785 Juan Sastre, Juan Bautista Miñana, Federico V. Pallardó and José Viña
Alcohol and HIV Interactions in the Natural History and Treatment of HIV/AIDS 799 Thomas F. Kresina and Laura W. Cheever
Alcohol and Hepatitis Virus Interactions in Liver Pathology 819 Bin Gao
Moderate Alcohol and Fibrosis in Chronic Viral Hepatitis 833 Johan Westin
Ethanol–Taurine Interactions in the Brain: Mechanisms and Pathophysiological Implications 845 Jan Albrecht, Magealena Zielinska, Jeffrey W. Allen, Offie P. Soldin and Michael Aschner
The Effect of Ethanol on Ion Channels in the Brain: A New Look 855 Hugh E. Criswell and George R. Breese
A Nitric Oxide Signaling Pathway Protects the Developing Brain against Alcohol-induced Neuronal Death 871 Ana M. Hutton Kahrberg, Nicholas J. Pantazis, Ross A. McKim and Daniel J. Bonthius
Signaling Pathways in the Heart and Moderate Alcohol Intake 887 Mary O. Gray
Effects of Alcohol on Vascular Function 901 Jocelyn L. Cook and Sandra T. Davidge
Vascular and Biochemical Effects of Moderate Alcohol Consumption: Mechanisms of Protection Against Cardiovascular Disease 911 Asf je Sierksma, Diederick E. Grobbee and Henk F.J. Hendriks
Alcohol and Xenobiotics in Placenta Damage 921 Cleofina Bosco
Molecular Mechanisms in Fetal Alcohol Syndrome: Shh-signaling 937 Sara C. Ahlgren
The Process of Bacterial Translocation and Implications for Health in Alcoholics 949 Valeria Bender Braulio
Alcohol, Altered Gut Permeability, and Endotoxins 965 Alexandr Parlesak
Hormonal Responses in Alcoholism 979 Bernard Campillo
Alcohol-induced Changes in the GH–IGF Axis 991 Charles H. Lang and Robert A. Frost
Mechanisms in Prostate Damage by Alcohol 1007 Jose A. Castro and Gerardo D. Castro
Signaling Pathways in Human Breast Cells in Response to Alcohol: Mechanisms for Alcohol-induced Breast Cancer 1017 Ernest B. Izevbigie
The Ubiquitin–Proteasome System in Alcohol-Induced Pathology 1027 Terrence M. Donohue, Jr. and Samuel W. French
Alcohol and Alkylating Agents 1041 David B. Couch
DNA Damage Resulting from Alcohol Abuse with Special Reference to the Brain 1049 Philip J. Brooks, Jacob A. Theruvathu and Raghu G. Nath
Purine Metabolism and the Influence of Alcoholic Beverages 1069 Y. Suwa
The Role of PKC Isozymes in Mediating Responses to Ethanol 1083 John S. Ellingson
Ethanol Modulation of cAMP-dependent Protein Kinase Subunits Activity: Mechanisms and Functional Consequences 1099 Anastasia Constantinescu
Adhesion Molecules and Alcohol Consumption 1113 Emilio Sacanella, Romon Estruch, Josep-Maria Nicolás, and Joaquim Fernández-Solá
Glucose-regulated Stress Proteins (GRPs) and Alcohol 1127 Eckhard Mühlbauer and H. Rommelspacher
Heat Shock Proteins and Alcohol 1141 Luisa Schiaffonati
Role of Oxidative Stress in Alcohol-Induced Mitochondrial Dysfunction 1153 Shannon M. Bailey
Alcohol and Apoptosis 1175 Benita L. McVicker, Dean J. Tuma, Amin A. Nanji and Carol A. Casey Volume 3
Alcohol and Fatty Acid Ethyl Esters 1195 Raneem O. Salem and Michael Laposata
Modification of Proteins by Reactive Ethanol Metabolites: Adduct Structure, Functional and Pathological Consequences 1209 Simon Worrall and Geoffrey M. Thiele
The Effect of Acetaldehyde on Plasma 1223 Arthur S. Brecher
Autoantibodies in Alcohol-related Tissue Diseases 1245 Emanuele Albano and Matteo Vidali
Alcohol-induced Membrane Damage 1253 Junko Adachi, Hideyuki Nushida, Yasuhiro Ueno and Victor R. Preedy
Alcohol Abuse and Eating Disorders 1263 Marlene B. Schwartz and Rajita Sinha
The Relationship Between Obesity and Alcoholic Pathology 1277 Daniel Bunout, María Pía De la Maza and Sandra Hirsch
Protein Deficiency and Alcohol: Interactions and Organ Effects 1289 Emilio González-Reimers and Francisco Santolaria-Fernández
Tryptophan Metabolism and Alcoholism 1303 Abdulla A.-B. Badawy Part III: Selective Methods Used in Alcohol Research 1325
Selective Methods Used in Alcohol Research: Screening in Primary Care – Methods and Approaches 1327 Adam J. Gordon, Joseph Conigliaro and David A. Fiellin
Psychometric Assessment of Alcohol Use 1347 Andrew J. Levine, Steven A. Castellon and Charles H. Hinkin
Self-reported Intake of Alcohol: Methods and Approaches 1367 Ulrik Kesmodel
Use of the DSM-IV: Methods and Approaches 1383 Deborah Hasin and Rachel Y. Waxman
The Alcohol-related Problems Survey: Developing and Testing a Screening Measure for Older Adults 1403 Arlene Fink
The Rapid Alcohol Problems Screen: Methods and Application 1415 Cheryl J. Cherpitel
Methods for Determining Blood Alcohol Concentration: Current and Retrospective 1429 Kate B. Carey and John T.P. Hustad
Urinary Markers of Alcohol Consumption 1445 Anja Kroke and Jutta Dierkes
Methods for Measuring Genetic Variations in ADH and SLDH Loci: A Practical Approach 1459 Stephen J. Marshall, Geoff K. Chambers and Darren Day
Histological Localization of Alcohol Dehydrogenase: Methods, Approaches and Applications 1475 Susana E. Martínez, Sergio Porté, Julia Vaglenova, Xavier Parés and Jaume Farrés
Assays for Alcohol and Aldehyde Dehydrogenase: Methods, Approaches and Applications 1489 Stewart Campbell and Peter M. Timms
Detecting ADH and ALDH Enzymes in Cells and Tissues using Western Blotting 1501 Connie Cheung and Camilla K. Smith Pease
Use of Selectively Bred Alcohol-preferring Rats to Study Alcohol Abuse, Relapse and Craving 1515 R.L. Bell, Z.A. Rodd, J.M. Murphy and W.J. McBride
Animal Models of Chronic Alcohol-Induced Liver Damage 1535 Jason C. Lambert and Gavin E. Arteel
Acute Ethanol Dosing Regimens: Methods and Approaches 1551 Ernest L. Abel
Use of Isolated Cells in the Study of Ethanol-Induced Hepatotoxicity 1559 Dahn L. Clemens
Animal Models of Fetal Alcohol Syndrome: Methods and Approaches 1573 George K. Acquaah-Mensah
Genetically Engineered Animals in Alcohol Research 1583 David F. Werner, Dev Chandra and Gregg E. Homanics
cDNA Arrays in Alcohol-Related Pathology: Methods and Approaches 1597 R.S. Gooch, T.J. Worst, W.M. Freeman and K.E. Vrana
Practical Methods for Determining mRNA Levels in Alcohol-Exposed Tissues and Its Application to Experimental Pathology 1611 Tatsuo Nakahara, Ross J. Hunter, Victor R. Preedy, Colin R. Martin, and Matthew E. Reilly
Diagnosis of Fetal Alcohol Syndrome: Measurement of the Facial Dysmorphology 1619 Ernesta M. Meintjes and Tania S. Douglas
Nuclear Magnetic Resonance: Methods and Application to Alcohol Effects in the Liver 1635 Marie-Christine-Beauvieux and Jean-Louis Gallis Index 1651
No. of pages:

2192
Language:

English
Copyright:

© Academic Press

2004
Published:

24th December 2004
Imprint:

Academic Press
Hardcover

ISBN:

9780125643702
eBook

ISBN:

9780080502311
Dr. Preedy is a senior member of King's College London and Director of the Genomics Centre and a member of the Faculty of Life Sciences and Medicine. Professor Preedy has longstanding academic interests in substance misuse especially in relation to health and well-being. In his career Professor Preedy was Reader at the Addictive Behaviour Centre at The University of Roehampton, and also Reader at the School of Pharmacy (now part of University College London; UCL). Professor Preedy is an extremely experienced book editor, having edited influential works including but not limited to The Handbook of Alcohol Related Pathology, The Neuropathology of Drug Addictions and Substance Misuse, The Handbook of Cannabis and Related Pathologies, The Neuroscience of Cocaine, and upcoming titles The Neuroscience of Alcohol, The Neuroscience of Nicotine, and more (all Elsevier).
Affiliations and Expertise
Professor of Nutritional Biochemistry, Department of Nutrition and Dietetics, Professor of Clinical Biochemistry, Department of Clinical Biochemistry; Director of the Genomics Centre, King's College, London, UK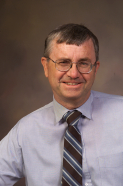 Ronald Ross Watson, PhD, is Professor of Health Promotion Sciences at the University of Arizona, Mel and Enid Zuckerman College of Public Health. Dr. Watson began his research in public health at the Harvard School of Public Health as a Fellow in 1971 doing field work on vaccines in Saudi Arabia. He has done clinical studies in Colombia, Iran, Egypt, Saudi Arabia and the United States which provides a broad international view of public health. He has served in the military reserve hospital for 17 years with extensive training in medical responses to disasters as the chief biochemistry officer of a general hospital, retiring as a Lt. Colonel. He is a distinguished member of several national and international nutrition, immunology, and cancer societies. Dr. Watson's career has involved studying many lifestyle aspects for their uses in health promotion. He has edited over 100 biomedical reference books and 450 papers and chapters. His teaching and research focuses on alcohol, tobacco, and drugs of abuse in heart function and disease in mouse models.
Affiliations and Expertise
Professor, Mel and Enid Zuckerman College of Public Health and School of Medicine, Arizona Health Sciences Center, University of Arizona, Tucson, AZ, USA
"...an excellent addition to a reference library and to the field of addictionology. ...a great reference -- all you want to know in 2005 regarding alcohol and its medical consequences. ...I highly recommed it for researchers in the field and medical libraries." - DOODY'S (2005)
Tax Exemption
We cannot process tax exempt orders online. If you wish to place a tax exempt order please
contact us
.
Elsevier.com visitor survey
We are always looking for ways to improve customer experience on Elsevier.com.
We would like to ask you for a moment of your time to fill in a short questionnaire, at the end of your visit.

If you decide to participate, a new browser tab will open so you can complete the survey after you have completed your visit to this website.

Thanks in advance for your time.
Accept
Decline