Comprehensive Handbook of Alcohol Related Pathology
1st Edition
Editors:
Victor Preedy
Ronald Ross Watson
Hardcover ISBN: 9780125643702
eBook ISBN: 9780080502311
Published Date: 24th December 2004
---
This comprehensive handbook is a "one-stop-shop" for all researchers involved in the field of alcohol-related harm at the whole body or cellular level. Over 100 chapters provide abundant information of a wide range of topics that extend from the evolutionary aspects of alcohol consumption and the prevalence of alcohol misuse to programmed cell death. Each chapter is highly illustrated with tables and figures making this a valuable reference for students, clinicians and researchers alike.
Over 100 chapters conveniently divided into 3 sections Represents a 'one-stop-shop' of information with suitable indexing of the various pathways and processes *Each chapter is highly illustrated with tables as well as figures
Researchers involved in the field of alcohol-related harm, institutions, libraries, PhD students, clinicians and pathologists.
Contributors xiii Preface xxix Foreword xxxi Volume 1 Part I: General Aspects of Alcohol Toxicity, Consumption, and Disease 1
Evolutionary and Historical Aspects of Ethanol Ingestion 3 Robert Dudley
Alcohol Metabolism: General Aspects 15 Charles S. Lieber 3 Intake of Different Alcoholic Beverages and Life-style and Psychosocial Factors 27 John Barefoot and Morten Grønbæk
Genetic Aspects of Alcohol Metabolism: An Overview 31 Stephen J. Marshall and Geoff K. Chambers
Predictors of Alcohol Consumption 49 Kari Poikolainen
Binge Drinking: Patterns, Explanations, and Policy 59 Holly E. Ventura, Chris L. Gibson, J. Mitchell Miller and Alex R. Piquero
Breath and Blood Alcohol 75 Marion Pavlic and Petra Grubwieser
Effects of Food and Body Composition on Blood Alcohol Levels 87 Harold Kalant
Disposal of Ethanol Carbon Atoms 103 M-A. Cornier
Effect of Alcohol on Water and Sodium Homeostasis 111 Ramón Rodrigo and Gonzalo Rivera
Energy from Alcohol 121 Michael J. Haas
The Mediterranean Diet and the Contribution and Role of Alcohol 135 Maria Isabel Covas
The Role of Alcohol in Injury Deaths 147 Philippe Lunetta and Gordon S. Smith
Death from Alcohol Poisoning 165 James A. Crampton and Kathleen Berry
Alcohol and the Workplace 175 Valentino Patussi and Laura Mezzani
Alcohol Misuse in Adolescents: Epidemiology, Clinical Characteristics, Diagnosis, and Treatment 181 Dawn L. Thatcher and Duncan B. Clark
Alcohol Misuse in Adolescents: Individual
No. of pages:

2192
Language:

English
Copyright:

© Academic Press

2004
Published:

24th December 2004
Imprint:

Academic Press
Hardcover

ISBN:

9780125643702
eBook

ISBN:

9780080502311
Victor R. Preedy BSc, PhD, DSc, FRSB, FRSPH, FRCPath, FRSC is a senior member of King's College London. He is also Director of the Genomics Centre and a member of the Faculty of Life Sciences and Medicine. Professor Preedy has longstanding academic interests in substance misuse especially in relation to health and well being. He is a member of the Editorial Board of Drug and Alcohol Dependence and a founding member of the Editorial Board of Addiction Biology. In his career Professor Preedy was Reader at the Addictive Behaviour Centre at The University of Roehampton, and also Reader at the School of Pharmacy (now part of University College London; UCL). Professor Preedy is Editor of the influential works The Handbook Of Alcohol Related Pathology, The Neuropathology of Drug Addictions and Substance Misuse and The Handbook of Cannabis and Related Pathologies (all published by Academic Press-Elsevier). Professor Preedy graduated in 1974 with an Honours Degree in Biology and Physiology with Pharmacology. He gained his University of London PhD in 1981. In 1992, he received his Membership of the Royal College of Pathologists and in 1993 he gained his second doctoral degree (DSc). Professor Preedy was elected as a Fellow of the Institute of Biology in 1995 and also as a Fellow to the Royal College of Pathologists in 2000. He was then elected as a Fellow of the Royal Society for the Promotion of Health (2004) and The Royal Institute of Public Health and Hygiene (2004). In 2009, Professor Preedy became a Fellow of the Royal Society for Public Health and in 2012 a Fellow of the Royal Society of Chemistry. To his credit, Professor Preedy has published over 600 articles, which includes peer-reviewed manuscripts based on original research, abstracts and symposium presentations, reviews and numerous books and volumes.
Affiliations and Expertise
Department of Dietetics, King's College London, UK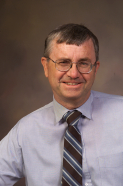 Ronald Ross Watson PhD is a professor of Health Promotion Sciences in the University of Arizona Mel and Enid Zuckerman College of Public Health. He was one of the founding members of this school serving the mountain west of the USA. He is a professor of Family and Community Medicine in the School of Medicine at the University of Arizona. He began his research in public health at the Harvard School of Public Health as a fellow in 1971 doing field work on vaccines in Saudi Arabia. He has done clinical studies in Colombia, Iran, Egypt, Saudi Arabia, and USA which provides a broad international view of public health. He has served in the military reserve hospital for 17 years with extensive training in medical responses to disasters as the chief biochemistry officer of a general hospital, retiring at a Lt. Colonel. He published 450 papers, and presently directs or has directed several NIH funded biomedical grants relating to alcohol and disease particularly immune function and cardiovascular effects including studying complementary and alternative medicines. Professor Ronald Ross Watson was Director of a National Institutes of Health funded Alcohol Research Center for 5 years. The main goal of the Center was to understand the role of ethanol-induced immunosuppression on immune function and disease resistance in animals. He is an internationally recognized alcohol-researcher, nutritionist and immunologist. He also initiated and directed other NIH-associated work at The University of Arizona, College of Medicine. Dr. Watson has funding from companies and non-profit foundations to study bioactive foods' components in health promotion. Professor Watson attended the University of Idaho, but graduated from Brigham Young University in Provo, Utah, with a degree in Chemistry in 1966. He completed his Ph.D. degree in 1971 in Biochemistry from Michigan State University. His postdoctoral schooling was completed at the Harvard School of Public Health in Nutrition and Micro
Affiliations and Expertise
Mel and Enid Zuckerman College of Public Health, School of Medicine, University of Arizona, Tucson, AZ, USA
"...an excellent addition to a reference library and to the field of addictionology. ...a great reference -- all you want to know in 2005 regarding alcohol and its medical consequences. ...I highly recommed it for researchers in the field and medical libraries." - DOODY'S (2005)