Complementary and Alternative Therapies and the Aging Population
1st Edition
An Evidence-Based Approach
Editors:
Ronald Ross Watson
Hardcover ISBN: 9780123742285
eBook ISBN: 9780080921242
Published Date: 22nd September 2008
---
The major objective of this book is to review in detail health problems occurring with significant frequency in aging adults which are proposed to be treated or ameliorated using nutriceuticals as foods and dietary supplements as well as other complementary and alternative therapies. Chapters primarily focusing on nutrients have been excluded to maintain a focus on complementary and alternative medicine (CAM).
The book is divided into three general sections:
1. Nutriceuticals and Botanicals in Health Promotion - including Specific Nutriceuticals Used in Treating Aged; and General Nutraceutical Approaches to Therapy with emphasis on cancer.
2. Non-nutritional CAM Therapies – including Mind-mediated Therapies; and Physically Applied CAM Therapies
3. Non-dietary Complementary and Alternative Medicine (CAM) Use and Benefits to the Elderly in Health
Identifies the important nutritional requirements of the aging population, and how nutraceuticals and other CAM options affect those
Addresses the many disease entities and cancers are found with higher frequency in the aged, including cancer, trauma, or infectious disease that can alter intakes of nutraceutical containing foods and/or requirements for various nutrients.
Explores the nutritional materials botanical extracts and components that can have important health promotion benefits and risks, to ensure safe consumption
Reviews the frequently used non-traditional and often unproven CAM therapies, beyond nutritional and nutraceutical supplements, including a variety of physical and psychosocial treatments.
Practicing physicians (geriatricians, oncologists), nurses, dieticians, nutritionists, and other healthcare practitioners working with older adults; researchers, post-doctoral fellows, medical students, and graduate students researching the nutrition and health of older adults.
Biography
Acknowledgement
Preface
Chapter 1
Botanical and Marine Oils for Treatment of Arthritis
Robert B. Zurier and Ronald G. Rossetti
Chapter 2
Prolotherapy for Chronic Musculoskeletal Pain
David Rabago
Chapter 3
Soy and Cognition in the Aging Population
Lauren Drogos, Stacie Geller, and Pauline M. Maki
Chapter 4
Valerian and Other CAM Botanicals in Treatment of Sleep Disturbances
Diana M. Taibi and Carol A. Landis
Chapter 5
Botanicals and Nutrition in the Treatment of Epilepsy
Siegward-M. Elsas
Chapter 6
Ginkgo Bilboa Extract in Prevention of Age-Associated Diseases in Elderly Population
Yuan Luo and Zhiming Cao
Chapter 7
Policosanol to Manage Dyslipidemia in Older Adults
Barbara Swanson and Joyce Keithley
Chapter 8
Health Promoting Benefits of Chamomile in the Elderly Population
Janmejai K. Srivastava and Sanjay Gupta
Chapter 9
Bamboo Extract in the Prevention of Diabetes and Breast Cancer
Jun Panee
Chapter 10
Cranberry and other Dietary Supplements for the Treatment of Urinary Tract Infections in Aging Women
Lynn Stothers
Chapter 11
Black Cohosh: Chemopreventive and Anticancer Potential
Linda Saxe Einbond
Chapter 12
Integrating comprehensive and alternative medicine into stroke: Herbal Treatment of Ischemia
Baowan Lin
Chapter 13
Socioeconomic Aspects of the use of Complementary and Alternative Medicine
K. Tom Xu
Chapter 14
Noni (Morinda citrifolia) Fruit as a Functional
No. of pages:

624
Language:

English
Copyright:

© Academic Press

2009
Published:

22nd September 2008
Imprint:

Academic Press
eBook

ISBN:

9780080921242
Hardcover

ISBN:

9780123742285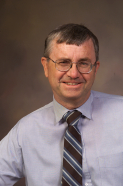 Ronald Ross Watson PhD is a professor of Health Promotion Sciences in the University of Arizona Mel and Enid Zuckerman College of Public Health. He was one of the founding members of this school serving the mountain west of the USA. He is a professor of Family and Community Medicine in the School of Medicine at the University of Arizona. He began his research in public health at the Harvard School of Public Health as a fellow in 1971 doing field work on vaccines in Saudi Arabia. He has done clinical studies in Colombia, Iran, Egypt, Saudi Arabia, and USA which provides a broad international view of public health. He has served in the military reserve hospital for 17 years with extensive training in medical responses to disasters as the chief biochemistry officer of a general hospital, retiring at a Lt. Colonel. He published 450 papers, and presently directs or has directed several NIH funded biomedical grants relating to alcohol and disease particularly immune function and cardiovascular effects including studying complementary and alternative medicines. Professor Ronald Ross Watson was Director of a National Institutes of Health funded Alcohol Research Center for 5 years. The main goal of the Center was to understand the role of ethanol-induced immunosuppression on immune function and disease resistance in animals. He is an internationally recognized alcohol-researcher, nutritionist and immunologist. He also initiated and directed other NIH-associated work at The University of Arizona, College of Medicine. Dr. Watson has funding from companies and non-profit foundations to study bioactive foods' components in health promotion. Professor Watson attended the University of Idaho, but graduated from Brigham Young University in Provo, Utah, with a degree in Chemistry in 1966. He completed his Ph.D. degree in 1971 in Biochemistry from Michigan State University. His postdoctoral schooling was completed at the Harvard School of Public Health in Nutrition and Micro
Affiliations and Expertise
Mel and Enid Zuckerman College of Public Health, School of Medicine, University of Arizona, Tucson, AZ, USA