Coal and Peat Fires: A Global Perspective
1st Edition
Volume 1: Coal - Geology and Combustion
Editors:
Glenn B. Stracher
Anupma Prakash
Ellina V. Sokol
Hardcover ISBN: 9780444528582
eBook ISBN: 9780080931630
Imprint: Elsevier Science
Published Date: 30th September 2010
---
Coal and Peat Fires: A Global Perspective is a compelling collection of research conducted by scientists and
engineers around the world. The first of four volumes in the collection, Coal – Geology and Combustion, features chapters that discuss the origin of coal and coal fires; mining and use of coal; combustion and coal petrology; environmental and health impacts of coal fires; combustion by-products; geochemical, geophysical, and engineering methodologies for studying coal fires; the control, extinguishment, and political implications of coal fires; and much more.
Integrates pioneering coal-fires research, with topical coverage of remote sensing, policymaking, and more
Serves as an essential guide to the socio-economic and geo-environmental impacts of coal fires
Mineralogists, petrologists, coal geologists, geophysicists, mining engineers, environmental and remote sensing scientists, and anyone involved in technical aspects of coal mining, coal fires, and combustion metamorphism
1. Coal Formation and the Origin of Coal Fires (A.G. Kim). 2. Coal-Mining Techniques and Coal Fires (S.R. Michalski). 3. Spontaneous Combustion and Coal Petrology (M. Mastalerz, A. Drobniak, J.C. Hower, and J.M.K. O'Keefe). 4. Coal and Ancient Man: Cremation at the Tschudi Burn, Chan Chan, Northern Peru (W.E. Brooks, C. Galvez Mora, J.C. Jackson, J.P. McGeehin, and D.G. Hood). 5. Geotechnical and Environmental Problems: Coal and Spontaneous Combustion (L.J. Donnelly, and F.G. Bell). 6. The Effects of Global-Coal Fires (G.B. Stracher, and T.P. Taylor). 7. Environmental and Health Impacts of Coal Fires (R.B. Finkelman, and G.B. Stracher). 8. Coal-Fire Gas Chromatography (T.R. Blake, and S. Meinardi, and D.R. Blake). 9. Gas Vent Mineralization and Coal Combustion (G.B. Stracher). 10. Sample Identification and Imaging of Gas-Vent Mineral Assemblages (P.A. Schroeder, C. Fleisher, and G.B. Stracher). 11. Semivolatile Hydrocarbon Residues of Coal and Coal Tar (S.D. Emsbo-Mattingly, and S.A. Stout). 12. Magnetic Signatures of Rocks and Soils Affected by Burning Coal Seams (R.S. Sternberg). 13. Historical Use of Airborne Thermal Infrared Imaging for Detecting and Studying Coal Fires (D.H. Vice). 14. Remote Sensing of Coal Fires (A. Prakash, and R. Gens). 15. The Policy Setting for Coal Fires: Indicators for Government Action (K.M. McCurdy). 16. United States Bureau of Mines – Study and Control of Fires in Abandoned Mines and Waste Banks (A.G. Kim). 17. Smouldering-Combustion Phenomena and Coal Fires (G. Rein). 18. Burning and Suppression of Smouldering Coal Fires (R. Hadden, and G. Rein). 19. Modern-Foam-Injection Technology for Extinguishing Coal Fires (L. LaFosse, and M. Cummins)
No. of pages:

380
Language:

English
Copyright:

© Elsevier Science

2010
Published:

30th September 2010
Imprint:

Elsevier Science
eBook

ISBN:

9780080931630
Hardcover

ISBN:

9780444528582
Paperback

ISBN:

9780444602077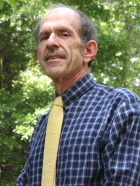 Dr. Glenn B. Stracher is Professor Emeritus of Geology and Physics at East Georgia State College, University System of Georgia, Swainsboro, Georgia, USA. After receiving his M.S. in Geology and a Ph.D. in Geology and Engineering Mechanics from the University of Nebraska, he served as a Lady Davis Scholar at the Institute of Earth Sciences, Hebrew University of Jerusalem, Israel. He was also nominated by the United Nations as a Fulbright Scholar while in graduate school before completing his postdoctoral work in Israel. Dr. Stracher is the former chair of the Geological Society of America's Coal Geology Division and served on the society's External Awards Committee. He is the co-author of three chemical thermodynamics books, published in English and Japanese and taught graduate level courses in this subject at the Georgia Institute of Technology in Atlanta. In 2010, he was named a University System of Georgia "Shining Star," by the state's Board of Regents, for excellence in research and teaching. In 2015, he was named a Geological Society of America Fellow for his contributions to coal-fires science. Trained as a structural geologist, mineralogist, and metamorphic petrologist, the main focus of his research since 1995; and for which he is internationally known, is coal fires burning around the world. In addition to numerous peer-reviewed publications about coal fires, he has convened coal-fires symposia with the American Association for the Advancement of Science and the Geological Society of America (GSA), and led four GSA National coal-fires field trips. Dr. Stracher is the editor of the Geological Society of America book, Geology of Coal Fires: Case Studies from Around the World. He also edited the International Journal of Coal Geology special publication, Coal Fires Burning Around the World: A Global Catastrophe. His latest project is a four-volume book published by Elsevier and entitled Coal and Peat Fires: A Global Perspective http://www.elsevi
Affiliations and Expertise
East Georgia State College, Swainsboro, GA, USA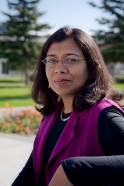 Anupma Prakash is Professor of Geophysics (Remote Sensing) at the Department of Geosciences and the Geophysical Institute, University of Alaska Fairbanks, USA. After receiving her M.Sc. degree in Geology from Lucknow University, India, and a Ph.D. in Earth Sciences from the Indian Institute of Technology – Roorkee, India, she moved to the Netherlands to work for the International Institute of Geo-information Surveys and Earth Sciences (ITC), Enschede, The Netherlands. She is internationally recognized for her research on the use of remote sensing and geographic information system (GIS) techniques for investigating surface and underground coal mine fires. Her coal fire research involves fire detection, mapping, monitoring, depth estimation, characterization and quantitative estimation of environmental impacts.
Affiliations and Expertise
Geophysical Institute, University of Alaska, Fairbanks, AK, USA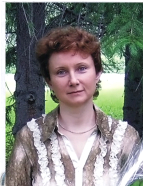 Ellina Sokol is a distinguished research scientist at the Institute of Geology and Mineralogy of the Siberian Branch of the Russian Academy of Sciences in Novosibirsk, Siberia.
Affiliations and Expertise
Institute of Geology and Mineralogy, Siberian Branch of the Russian Academy of Sciences, Novosibirsk, Russia
"This is one of the most comprehensive books ever published on the important topic of coal and peat fires. These fires, besides being an enormous economic loss for the countries concerned, are one of the major causes of environmental pollution, as the carbon dioxide released by the millions of tons of coal that are lost each year by spontaneous combustion, is a major contributor to global change… This book deserves a place in every university library as well as in the library of research institutes, and on the bookshelf of managers/decision makers concerned with global change and the environment. Readers who want to know a bit more about this topic before purchasing a copy (it is rather expensive) can first read the research paper in Volume 1 Number 1 of the International Journal of Digital Earth, which has a section on underground coal fires in relation to digital earth on page 55, with some 3-D examples (Shupeng and van Genderen 2008)."--International Journal of Digital Earth, October 2012, page 458-9