Cloud Data Centers and Cost Modeling
1st Edition
A Complete Guide To Planning, Designing and Building a Cloud Data Center
Authors:
Caesar Wu
Rajkumar Buyya
Paperback ISBN: 9780128014134
eBook ISBN: 9780128016886
Published Date: 2nd March 2015
---
Cloud Data Centers and Cost Modeling establishes a framework for strategic decision-makers to facilitate the development of cloud data centers. Just as building a house requires a clear understanding of the blueprints, architecture, and costs of the project; building a cloud-based data center requires similar knowledge. The authors take a theoretical and practical approach, starting with the key questions to help uncover needs and clarify project scope. They then demonstrate probability tools to test and support decisions, and provide processes that resolve key issues. After laying a foundation of cloud concepts and definitions, the book addresses data center creation, infrastructure development, cost modeling, and simulations in decision-making, each part building on the previous. In this way the authors bridge technology, management, and infrastructure as a service, in one complete guide to data centers that facilitates educated decision making.
Explains how to balance cloud computing functionality with data center efficiency
Covers key requirements for power management, cooling, server planning, virtualization, and storage management
Describes advanced methods for modeling cloud computing cost including Real Option Theory and Monte Carlo Simulations
Blends theoretical and practical discussions with insights for developers, consultants, and analysts considering data center development
Systems analysts or operations professionals seeking guidance on the design and management of cloud data centers
Preface
Acknowledgments
Part I: Cloud Computing Foundations and Business Requirements

Part I. Cloud Computing Foundations and Business Requirements
Chapter 1. Cloud Computing

1.1 Introduction
1.2 Cloud Computing at a Glance
1.3 Right Approach to Definition
1.4 A Brief History of Cloud Computing Definitions
1.5 Parallel Computing
1.6 Distributed Computing
1.7 Grid Computing
1.8 Utility Computing
1.9 Cloud Computing
1.10 Summary
1.11 Review Questions

Chapter 2. Business Needs

2.1 Introduction
2.2 Project Contents and Processes
2.3 Allocate the Right People for the Right Job
2.4 Business Analyst Role
2.5 Defining Business
2.6 Business Variables
2.7 Classification of Business Requirements
2.8 E2E Process of Business Problem Solving
2.9 Managing Expectations
2.10 Summary
2.11 Review Questions

Chapter 3. Identifying Business Problems: A Case Study

3.1 Case Information Briefing
3.2 Define the Problems
3.3 Requirements
3.4 Solution
3.5 Summary
3.6 Review Questions

Part II: Data Center Facilities and Cost

Part II. Data Center Facilities and Cost
Chapter 4. Data Center Facilities

4.1 Basic Understanding of a Data Center
4.2 Data Center Capacity Planning
4.3 Data Center Space
4.4 How to Estimate Cost of Space
4.5 Summary
4.6 Review Questions

Chapter 5. Data Center Power

5.1 Introduction
5.2 Fundamentals of Power
5.3 Power Panel (Circuit Breaker)
5.4 Transfer Switches and Generators
5.5 Uninterruptible Power Supply (UPS)
5.6 How
No. of pages:

848
Language:

English
Copyright:

© Morgan Kaufmann

2015
Published:

2nd March 2015
Imprint:

Morgan Kaufmann
eBook

ISBN:

9780128016886
Paperback

ISBN:

9780128014134
Caesar Wu is a Senior Domain Specialist on Cloud Computing and Data Centers at Telstra, as well as a Principle Research Fellow, at The University of Melbourne, Australia. He has over 18 years' of experience in ICT architecture, solution design, services delivery and operation management, IT data center lifecycle and transformation. For the past five years he has been responsible for cost modeling of all Telstra cloud computing projects, for both enterprise and government clients, and designed and managed eight data centers in Australia. In 2012, Wu supervised three University of Melbourne PhD students in cloud computing strategic investment decision making.
Affiliations and Expertise
Principle Research Fellow, University of Melbourne, Australia, and Senior Domain Specialist, Telstra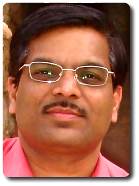 Dr. Rajkumar Buyya is a Fellow of IEEE, Professor of Computer Science and Software Engineering, Future Fellow of the Australian Research Council, and Director of the Cloud Computing and Distributed Systems (CLOUDS) Laboratory at the University of Melbourne, Australia. He is also serving as the founding CEO of Manjrasoft, a spin-off company of the University, commercializing its innovations in Cloud Computing. He has authored over 500 publications and four text books including "Mastering Cloud Computing" published by McGraw Hill, China Machine Press, and Elsevier/Morgan Kaufmann for Indian, Chinese and international markets respectively. He is one of the highly cited authors in computer science and software engineering worldwide. "A Scientometric Analysis of Cloud Computing Literature" by German scientists ranked Dr. Buyya as the World's Top-Cited (#1) Author and the World's Most-Productive (#1) Author in Cloud Computing. Software technologies for Grid and Cloud computing developed under Dr. Buyya's leadership have gained rapid acceptance and are in use at several academic institutions and commercial enterprises in 40 countries around the world. Dr. Buyya has led the establishment and development of key community activities, including serving as foundation Chair of the IEEE Technical Committee on Scalable Computing and five IEEE/ACM conferences. These contributions and international research leadership of Dr. Buyya are recognized through the award of "2009 IEEE TCSC Medal for Excellence in Scalable Computing" from the IEEE Computer Society TCSC. Manjrasoft's Aneka Cloud technology developed under his leadership has received "2010 Frost & Sullivan New Product Innovation Award" and recently Manjrasoft has been recognised as one of the Top 20 Cloud Computing companies by the Silicon Review Magazine. He served as the foundation Editor-in-Chief of IEEE Transactions on Cloud Computing. He is currently serving as Co-Editor-in-Chief of Journal of Software
Affiliations and Expertise
Professor of Computer Science, University of Melbourne, Australia, and founding CEO, Manjrasoft Pty Ltd.
"...a complete guide...for addressing practical planning and the design of cloud computing initiatives, with a special focus on cost...interesting to a wide range of IT professionals involved in cloud computing, business analysts, and students, of both financial engineering and computer engineering specialties. "--Computing Reviews
"For those looking for a reference to guide them through every aspect of a cloud data center design, Cloud Data Centers and Cost Modeling is without a doubt the best reference available."--RSAConference.com