Climate Vulnerability
1st Edition
Understanding and Addressing Threats to Essential Resources
Editor-in-Chiefs:
Roger A. Pielke, Sr.
Hardcover ISBN: 9780123847034
eBook ISBN: 9780123847041
Published Date: 10th April 2013
---
Climate change has been the subject of thousands of books and magazines, scientific journals, and newspaper articles daily. It's a subject that can be very political and emotional, often blurring the lines between fact and fiction. The vast majority of research, studies, projections and recommendations tend to focus on the human influence on climate change and global warming as the result of CO2 emissions, often to the exclusion of other threats that include population growth and the stress placed on energy sources due to emerging global affluence.
Climate Vulnerability seeks to strip away the politics and emotion that surround climate change and will assess the broad range of threats using the bottom up approach—including CO2 emissions, population growth, emerging affluence, and many others—to our five most critical resources: water, food, ecosystems, energy, and human health. Inclusively determining what these threats are while seeking preventive measures and adaptations is at the heart of this unique reference work.
Takes a Bottom-Up approach, addressing climate change and the threat to our key resources at the local level first and globally second, providing a more accurate and inclusive approach.
Includes extensive cross-referencing, which is key to readers as new connections between factors can be discovered.
Cuts across a number of disciplines and will appeal to Biological Science, Earth & Environmental Science, Ecology, and Social Science, comprehensively addressing climate change and other threats to our key resources from multiple perspectives

Academic, Government and Corporatee Scientists and Researchers from the following disciplines: Life Sciences, Social Sciences, Food Science, Earth & Environmental Sciences, and Engineering, who are interested in climate change.
Editor-in-Chief
Volume Editors
List of Contributors
Preface
Volume 1: Vulnerability of Human Health to Climate
Preface
Cross-cutting Threats to Human Health and Healthcare Systems
1.01. Extreme Weather Events
1.01.1 Introduction
1.01.2 Extreme Weather Event Effects on Human Health
1.01.3 At-Risk Populations
1.01.4 Temperature Extremes
1.01.5 Extreme Precipitation Events
1.01.6 Extreme Wind Events
1.01.7 Health Care Infrastructure and Emergency Preparedness
1.01.8 Opportunities and Challenges for the Future
References
1.02. Recognizing and Reducing the Threats to Human Health and Environmental Ecosystems from Stratospheric Ozone Depletion
1.02.1 Introduction
1.02.2 Atmospheric Chemistry and the Ozone Cycle
1.02.3 The Chronology of Stratospheric Ozone Depletion
1.02.4 Direct versus Indirect Human Health Effects of Ozone Depletion
1.02.5 Ecosystem Effects of Excessive Ultraviolet Radiation
1.02.6 Human Adaptive Strategies for Ozone Depletion and Excessive Ultraviolet Radiation
1.02.7 Mitigation Strategies for Stratospheric Ozone Depletion
1.02.8 Conclusions
References
1.03. Sea-Level Rise and Health
Glossary
1.03.1 Introduction
1.03.2 Risk-Based Approach to the Impact of Sea-Level Rise on Human Health
1.03.3 Sea-Level Hazards
1.03.4 The Assets and Their Vulnerability
1.03.5 Risk Assessment
1.03.6 Conclusions
References
1.04. Impact of Environmental Change on Ecosystem Services and Human Well-being in Africa
Glossary
1.04.1 Introduction
1.04.2 Environmental and Social Circumstances in Africa
1.04.3 The Impact of Drought in Africa
1.04.4 Land Use and Land Cover Change
1.04.5 Invasive Species
1.04.6 Historical Trajectories and Coun
No. of pages:

1570
Language:

English
Copyright:

© Academic Press

2013
Published:

10th April 2013
Imprint:

Academic Press
Hardcover

ISBN:

9780123847034
eBook

ISBN:

9780123847041
About the
Editor-in-Chief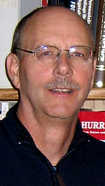 He is currently a Senior Research Scientist in CIRES and a Senior Research Associate at the University of Colorado-Boulder in the Department of Atmospheric and Oceanic Sciences (ATOC) at the University of Colorado in Boulder (November 2005 -present). He is also an Emeritus Professor of Atmospheric Science at Colorado State University and has a five-year appointment (April 2007 - March 2012) on the Graduate Faculty of Purdue University in West Lafayette, Indiana. Pielke has studied terrain-induced mesoscale systems, including the development of a three-dimensional mesoscale model of the sea breeze, for which he received the NOAA Distinguished Authorship Award for 1974. Dr. Pielke has worked for NOAA's Experimental Meteorology Lab (1971-1974), The University of Virginia (1974-1981), and Colorado State University (1981-2006). He served as Colorado State Climatologist from 1999-2006. He was an adjunct faculty member in the Department of Civil and Environmental Engineering at Duke University in Durham, North Carolina (July 2003-2006). He was a visiting Professor in the Department of Atmospheric Sciences at the University of Arizona from October to December 2004.
He has served as Chairman and Member of the AMS Committee on Weather Forecasting and Analysis, and was Chief Editor for the Monthly Weather Review for 5 years from 1981 to 1985. In 1977, he received the AMS Leroy Meisinger Award for "fundamental contributions to mesoscale meteorology through numerical modeling of the sea breeze and interaction among the mountains, oceans, boundary layer, and the free atmosphere." Dr. Pielke received the 1984 Abell New Faculty Research and Graduate Program Award, and also received the 1987/1988 Abell Research Faculty Award. He was declared "Researcher of the Year" by the Colorado State University Research Foundation in 1993. In 2000 he received the Engineering Dean's Council Award from Colorado State University.
He authored a book published by Academic Press en
Affiliations and Expertise
Cooperative Institute for Research in Environmental Sciences (CIRES), University of Colorado, USA