Chlorinated Dioxins & Related Compounds
1st Edition
Impact on the Environment
Editors:
O. Hutzinger
R. W. Frei
E. Merian
Maurizio Pocchiari
eBook ISBN: 9781483285870
Published Date: 1st January 1982
---
The complex multidisciplinary problem posed by PCDD can best be understood by the interaction of scientists from different disciplines. This workshop was organised to allow scientific exchange by such experts. The most recent advances in analytical methodology, environmental fate and levels, incineration toxicology (metabolism), animal toxicology and observations in man are covered
For scientists and graduate students concerned with environmental sciences, toxicology and analytical chemists, administrators
The isomer-specific determination of tetrachlorodibenzo-p-dioxin at part per trillion concentrations, L.L. Lamparski & T.J. Nestrick
High-resolution gas chromatography of the 22 tetrachlorodibenzo-p-dioxin (TCDD) isomers, H.R. Buser
Quantitative determination of 2,3,7,8-tetrachlorodibenzo-p-dioxin residues by gas chromatography/mass spectrometry, R.L. Harless & R.G. Lewis
Chlorophenate pyrolitic synthesis of the 22 tetrachlorodibenzo-p-dioxin isomers with structural characterization via photolytic properties, T. Nestrick et al.
Methodological problems in assessing 2,3,7,8-TCDD environmental contamination in Seveso, A. Di Domenico et al.
Negative ion chemical ionization MS as a structure tool in the determination of small amounts of PCDD and PCDF, A. Cavallaro et al.
Development and reliability of a radioimmunoassay for 2,3,7,8-tetrachlorodibenzo-p-dioxin, J. McKinney et al.
Isolation and analysis of polychlorinated dibenzofurans in aquatic samples, D.L. Stalling et al.
Studies on microbial metabolism of TCDD under laboratory conditions, R. Hütter & M. Philippi
Laboratory investigation for the microbiological degradation of 2,3,7,8-tetrachlorodibenzo-p-dioxin in soil by addition of organic compost, I. Camoni et al.
Environmental persistence of 2,3,7,8-TCDD at Seveso, A. Di Domenico et al.
TCDD-levels in soil and plant samples from the Seveso area, H.-K. Wipf et al
Language:

English
Copyright:

© Pergamon

1982
Published:

1st January 1982
Imprint:

Pergamon
eBook

ISBN:

9781483285870
Affiliations and Expertise
University of Amsterdam, The Netherlands
Affiliations and Expertise
Free University of Amsterdam, The Netherlands
Affiliations and Expertise
Swiss Association of Environmental Research, Therwil, Switzerland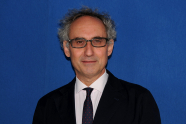 Professor Maurizio Pocchiari is a neurologist working at the Istituto Superiore di Sanità, Rome, Italy, where chairs the Department of Neuroscience. He heads a group of neurologists, geneticists, biochemists, and statisticians working on various aspects of human and experimental prion diseases. These include studies on clinical and molecular epidemiology, diagnosis, pathogenesis, experimental therapy, biochemistry and molecular and cellular biology of the prion protein and the prion protein gene, development of new techniques for the inactivation of prions, and the analysis of risk in transmitting prions from animal-to-human or from human-to-human. Professor Pocchiari runs the Italian Creutzfeldt-Jakob disease surveillance unit since 1993 and is a member of the Coordination Committee of the European Creutzfeldt-Jakob disease Surveillance Network (EuroCJD) of the European Centre for Disease Prevention and Control (ECDC).
Affiliations and Expertise
Professor and Director of Research, Department of Cellular Biology and Neuroscience, Istituto Superiore di Sanita (ISS), Rome, Italy
@qu:...can be recommended to all those who are involved in the chemistry and toxicology of the chlorinated dioxins and related compounds.
Chemistry and Industry @source: @qu:...an essential reference to those with an interest in the subject.
Chemistry in Britain @source:
Tax Exemption
We cannot process tax exempt orders online. If you wish to place a tax exempt order please
contact us
.