Chesley's Hypertensive Disorders in Pregnancy
4th Edition
Editors:
Robert Taylor
James Roberts
F. Cunningham
Marshall Lindheimer
Hardcover ISBN: 9780124078666
eBook ISBN: 9780124079458
Published Date: 28th August 2014
Secure Checkout
Personal information is secured with SSL technology.
Free Shipping
Free global shipping
No minimum order.
---
Chesley's Hypertensive Disorders in Pregnancy continues its tradition as one of the beacons to guide the field of preeclampsia research, recognized for its uniqueness and utility. Hypertensive disorders remain one the major causes of maternal and fetal morbidity and death. It is also a leading cause of preterm birth now known to be a risk factor in remote cardiovascular disease. Despite this the hypertensive disorders remain marginally studied and management is often controversial.
The fourth edition of Chesley's Hypertensive Disorders in Pregnancy focuses on prediction, prevention, and management for clinicians, and is an essential reference text for clinical and basic investigators alike. Differing from other texts devoted to preeclampsia, it covers the whole gamut of high blood pressure, and not just preeclampsia.
Features new chapters focusing on recent discoveries in areas such as fetal programming, genomics/proteomics, and angiogenesis
Includes extensive updates to chapters on epidemiology, etiological considerations, pathophysiology, prediction, prevention, and management
Discusses the emerging roles of metabolic syndrome and obesity and the increasing incidence of preeclampsia
Each section overseen by one of the editors; each chapter co-authored by one of the editors, ensuring coherence throughout book
Researchers and clinicians in OB/GYN, nephrology, and cardiology; as well as graduate students and post-doctoral fellows in physiology, renal, cardiovascular, and hypertension research
List of Contributors
Preface

Preface to the Second Edition
Comments Added to the Preface by Editors in 2008
Preface to the Fourth Edition

Chapter 1. Introduction, History, Controversies, and Definitions

History (Fig. 1.1)
Signs
Hypotheses and Rational Management
Prophylaxis
Classification of the Hypertensive Disorders in Pregnancy
Editors' Update
Denouement
References

Chapter 2. The Clinical Spectrum of Preeclampsia

Introduction
Clinical Manifestations of Preeclampsia Syndrome
Differential Diagnosis
References

Chapter 3. Epidemiology of Pregnancy-Related Hypertension

Introduction
Definitions of the Hypertensive Disorders of Pregnancy
Prevalence of Hypertensive Disorders of Pregnancy
Risk Factors for Preeclampsia
First Birth and Other Placental Factors
Clinical Predictors
Natural History
Impact on Children
Critique of Studies
Conclusion
Acknowledgment
References

Chapter 4. Genetic Factors in the Etiology of Preeclampsia/Eclampsia

Dedication
Introduction
Biological Pathways of Preeclampsia
Types of Genetic Studies Conducted
A Genomics Approach to Preeclampsia
Essential Variables to Consider
High-Dimensional Biology
A Predictive Genetic Test
Pharmacogenomics
The Future of Preeclampsia Genetic Research
Conclusions
References

Chapter 5. The Placenta in Normal Pregnancy and Preeclampsia

Introduction
The Microanatomy of Normal Human Placentation
The Microanatomy of Abnormal Human Placentation in Preeclampsia
The Road to Preeclampsia
Oxygen Tension Regulates Human Cytotrophoblast Proliferation and Differentiation In Vitro
During Normal Pregnancy, Invasive Cytotrophoblasts Modulate their Adhesion Molecule Repertoire to Mimic That of Vascular Cells
In Preeclampsia, Invasive Cytotrophoblasts Fail to Switch their Adhesion Molecule Repertoire to Mimic That of Vascular Cells
The Pathological Consequences of Abnormal Cytotrophoblast Invasion and Failed Spiral Artery Remodeling
Novel Unbiased Approaches for Addressing the Complexities of the Preeclampsia Syndrome
Summary and Future Directions
Appendix Trophoblast Gene Expression in Normal Pregnancy and Preeclampsia
References

Chapter 6. Angiogenesis and Preeclampsia

Introduction
Placental Vascular Development in Health
Angiogenic Imbalance in Preeclampsia
Perspectives
References

Chapter 7. Metabolic Syndrome and Preeclampsia

Introduction
Metabolic Syndrome
Metabolic Syndrome and Cardiovascular Disease
Pregnancy-Induced Metabolic Changes
Preeclampsia and Metabolic Syndrome
Metabolic Syndrome: A Cause of Placental Dysfunction?
Summary and Perspectives
References

Chapter 8. Immunology of Normal Pregnancy and Preeclampsia

Introduction
Maternal Adaptation to a Foreign Fetus
Innate and Adaptive Immunity
Nature's Transplant
Classical Two-Stage Model of Preeclampsia
Stage 1 Preeclampsia, Interface 1 and Maternal Immune Responses to Trophoblast
Stage 2 Preeclampsia and Interface 2
Endothelial Cells are Inflammatory Cells
Inflammation and the Integrated Stress Response
Widespread Implications of Vascular Inflammation
Cytokines, Chemokines, Growth Factors, Adipokines and Angiogenic Factors
Metabolism and Vascular Inflammation
Acute-Phase Response
Vascular Inflammation in Normal Pregnancy and Preeclampsia
The Continuum between Normal Pregnancy and Preeclampsia
Immunoregulation
T Regulatory Cells, Th17 and T-Cell Memory
Angiotensin II (Ang II), the Immune System and Preeclampsia
Systemic Immunoregulation in Normal Pregnancy and Preeclampsia
Acute Atherosis: A Second Inflammatory Lesion of Preeclampsia
The Role of the Placenta and Non-Placental Factors
Trophoblast Extracellular Vesicles
Maternal Predisposing Factors
Conclusions
References

Chapter 9. Endothelial Cell Dysfunction

Introduction
Part I: Endothelial Cell Function and Preeclampsia
Part II: Circulating Factors Induce Endothelial Cell Dysfunction
Part III: Oxidative Stress: A Point of Convergence for Endothelial Cell Dysfunction
Part IV: Clinical Trials
Part V: Speculations and Directions of Future Investigations
References

Chapter 10. Animal Models for Investigating Pathophysiological Mechanisms of Preeclampsia

Introduction
Models Used to Investigate Links between Placental Ischemia and Endothelial and Cardiovascular Dysfunction
Animal Models Used to Study Role of Angiogenic Factors (See also Chapter 6)
Models Used to Investigate the Role of Immune Mechanisms in Preeclampsia
Genetic Models
Summary
References

Chapter 11. Tests to Predict Preeclampsia

Introduction
Assessing the Quality of Tests to Predict Disease
Placental Perfusion and Vascular Resistance Dysfunction-Related Tests
Fetal and Placental Unit Endocrinology Dysfunction-Related Tests
Renal Dysfunction-Related Tests
Endothelial Dysfunction and Oxidant Stress-Related Tests
Other Tests
The Use of Combined Tests
Multivariable Prediction Models Derived from Combinations of Maternal Characteristics and Tests
Perspectives and Conclusions
Acknowledgement
References

Chapter 12. Prevention of Preeclampsia and Eclampsia

Introduction
Dietary Manipulations
Physical Activity
Diuretics and Antihypertensive Drugs
Antioxidant Vitamins
Antithrombotic Agents
Prevention of Eclampsia
Treatment for Eclampsia (See Chapter 20)
References

Chapter 13. Cerebrovascular Pathophysiology in Preeclampsia and Eclampsia

Introduction
Neuroanatomical Findings with Eclampsia
Neuroimaging in Eclampsia
Pathogenesis of Cerebral Manifestations in (PRE)Eclampsia
Eclampsia as Posterior Reversible Encephalopathy Syndrome (PRES)
Cerebral Blood Flow Autoregulation
Cerebral Blood Flow Autoregulation and Hemodynamics in Pregnancy
Mechanisms of Seizure During Pregnancy and Preeclampsia
Role of Circulating Factors in Eclampsia
Remote Cerebrovascular Health Following Preeclampsia and Eclampsia
References

Chapter 14. Cardiovascular Alterations in Normal and Preeclamptic Pregnancy

Introduction
Hemodynamics and Cardiac Function in Normal Pregnancy
Hemodynamics and Cardiac Function in Preeclampsia
Factors that May Explain Vascular Changes in pregnancy
Pregnancy-Associated Responses and the Assessment of Cardiovacular Disease Risk Later in Life
Summary
References

Chapter 15. The Renin-Angiotensin System, its Autoantibodies, and Body Fluid Volume in Preeclampsia

Introduction
Body Fluid Volumes
Plasma Volume in Normal Pregnancy and Preeclampsia
Concluding Perspectives
References

Chapter 16. The Kidney in Normal Pregnancy and Preeclampsia

Introduction
Renal Hemodynamics and Glomerular Filtration Rate During Normal Pregnancy
Osmoregulation in Normal Pregnancy
Renal Hemodynamics and Glomerular Filtration Rate in Preeclampsia
Renal Handling of Uric Acid
Renal Handling of Proteins
Renal Morphology in Pregnancy and Preeclampsia
References

Chapter 17. Platelets, Coagulation, and the Liver

Introduction
Platelets
Coagulation
The Liver in Preeclampsia
References

Chapter 18. Chronic Hypertension and Pregnancy

Introduction
Background
Specific Hypertensive Disorders
Management Principles
References

Chapter 19. Antihypertensive Treatment

Introduction
Goals of Antihypertensive Drug Therapy
General Principles in the Choice of Antihypertensive Agents
Fetal Safety and Drug Use in Pregnant Women
Choice of an Antihypertensive Drug for Use in Pregnancy
Drug Use While Breastfeeding
Evidence from Randomized Trials
Conclusion
References

Chapter 20. Clinical Management

Introduction
Preeclampsia
Eclampsia
Management of Severe Hypertension
Neuroprophylaxis – Prevention of Eclampsia
Delivery
Persistent Severe Postpartum Hypertension
References

Index
Color Plates
No. of pages:

484
Language:

English
Copyright:

© Academic Press

2014
Published:

28th August 2014
Imprint:

Academic Press
Hardcover

ISBN:

9780124078666
eBook

ISBN:

9780124079458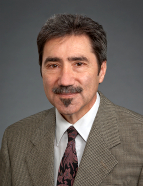 Robert N. Taylor, MD, PhD is Professor of Obstetrics and Gynecology at the Jacobs School of Medicine and Biomedical Sciences, University at Buffalo, Buffalo, NY. Previously, he was Professor of Obstetrics and Gynecology at The University of Utah, Wake Forest School of Medicine, Emory University, and Director of the Center for Reproductive Sciences at the University of California, San Francisco. Taylor received his undergraduate education at Stanford University and the combined MD-PhD at Baylor College of Medicine. He is a board-certified obstetrician-gynecologist and reproductive endocrinologist whose major research foci have included the role of placental angiogenesis and endothelial cell activation in preeclampsia, and the molecular actions of estrogen and progesterone on endometrial differentiation and neuroangiogenesis as they relate to endometriosis. Dr. Taylor served on executive committees of the American Board of Obstetrics and Gynecology, NIH Reproductive Scientist Development Program, the World Endometriosis Society and the California Institute for Regenerative Medicine.
Affiliations and Expertise
Professor of Obstetrics and Gynecology and Assistant Dean for Student and Academic Affairs, Jacobs School of Medicine and Biomedical Sciences, University at Buffalo, Buffalo, NY, USA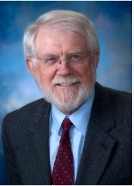 Dr. Roberts' research is interdisciplinary and involves fundamental, clinical, behavioral and epidemiological studies. He has been involved in several seminal studies of preeclampsia including the recognition of preeclampsia as involving endothelial dysfunction and being more than hypertension in pregnancy. He currently is involved in global health research as part of the Global Pregnancy Collaboration, a consortium of 40 centers world-wide that facilitates collaborative research. He is a co-investigator on studies in Brazil and South Africa. He chaired the ACOG Hypertension Task Force and was co-chair of the NHLBI NIH workshop on research on pregnancy hypertension.
Affiliations and Expertise
Senior Scientist, Magee Women's Research Institute, Professor, Obstetrics, Gynecology, Reproductive Sciences, Epidemiology, and Clinical and Translational ResearchUniversity of Pittsburgh, Pittsburgh, PA, USA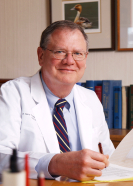 F. Gary Cunningham, MD is holder of the Miguel and Beatrice Distinguished Chair of Obstetrics and Gynecology at the University of Texas Southwestern Medical Center. He is also chair emeritus of the Department of Obstetrics and Gynecology, having served in that position for 22 years. Dr. Cunningham received his MD degree from the Louisiana State University School of Medicine and completed a residency in Obstetrics and Gynecology at Charity Hospital of New Orleans. Following this, he completed a fellowship in Maternal-Fetal Medicine at UT Southwestern and Parkland Hospital in Dallas, Texas. His early career was influenced by Dr. Jack Pritchard, and together they performed extensive clinical and laboratory research in preeclampsia and eclampsia, coagulopathies and other hematological complications of pregnancy, as well as a myriad of medical and surgical disorders complicating pregnancy. He has served as an examiner for the American Board of Obstetrics and Gynecology, served as tor for an NIH consensus conference, and is a member of the Society for Maternal-Fetal Medicine, Society for Gynecologic Investigation, and the American Gynecological and Obstetrical Society. Dr. Cunningham has served as senior editor of the 18th through 24th editions of Williams Obstetrics.
Affiliations and Expertise
Professor and Beatrice and Miguel Elias Distinguished Chair in Obstetrics and Gynecology, University of Texas Southwestern Medical Center, Dallas, USA
Dr. Marshall Lindheimer, a professor (emeritus) of Medicine, Obstetrics & Gynecology, and Clinical Pharmacology at the University of Chicago is a longtime admirer and was a longtime friend of the late Leon Chesley. Chief Editor of the second and third editions of this text and leader of the search for its current chief editor, Dr. Lindheimer prefers to be called "editor emeritus" despite continuing to comment and publish in the area of the hypertension and renal disease in pregnancy. His CV contains over 400 publications including a monograph, other edited texts, reviews, text chapters and articles devoted to both basic and clinical research. Boarded in Internal Medicine and Nephrology, he is the recipient of many awards and honors that include an honorary membership in the Society of Maternal Fetal Medicine and an ad eundem of the Royal College of Obstetrics and Gynecology London. He has received an Honoris Causa degree from Bern University, the Chesley award from the International Society for the Study of Hypertension in Pregnancy, the Belding Scribner Award from the American Society of Nephrology and the Joseph Bolivar DeLee Humanitarian award from the Board of Directors at Lying-in Hospital, Chicago. Both the National Kidney Foundation of Illinois and the Preeclampsia Foundation have honored him as well. Of note on his wall is a congratulatory letter from President Obama, recognizing his accomplishments in regard to the health of pregnant women and their unborn children.
Affiliations and Expertise
Professor Emeritus, Department of Obstetrics and Gynecology and Medicine, and the Committee on Clinical Pharmacology, The University of Chicago, IL, USA
Praise for the Fourth Edition:
"This book constitutes an indispensable update on preeclampsia, one of the most important and intriguing diseases of pregnancy. It covers the genetic, mechanistic, immunological and medical aspects of hypertension in pregnancy in a very comprehensive way. It is written clearly by world specialists in the subject, making it accessible to students, scientists and physicians as well." --Daniel Vaiman, PhD, HDR, Head Team "Genetics, Epigenetics, Physiopathology of Reproduction,"Co-Head, Department "Development, Reproduction, Cancer," Cochin Institute, INSERM, Cochin Hospital, Paris, France
"Once again the editors of Chesley's Hypertensive Disorders of Pregnancy have put together an outstanding team of contributors, combining investigators and clinicians, with expertise in preeclampsia to help elucidate our current understanding of this complex disorder. These contributors have put together an exemplary text that highlights recent basic science and clinical research as well as their implications for clinical care and future investigation. I suspect Dr. Chesley would be proud to see that his name continues to lead such an impressive tome." --Ira M. Bernstein, MD, John van Sicklen Maeck Professor and Chair, Department of Obstetrics, Gynecology and Reproductive Science, College of Medicine, University of Vermont, Burlington, VT, USA
"This 4th edition of Chesley's classic textbook provides a superb analysis of the multiple topics that relate to hypertension in pregnancy, especially of preeclampsia, its most delicate condition. These range from the epidemiology to the molecular aspects, all analyzed from the background of normal pregnancy. Each chapter has been written by leaders in their respective areas, who discuss pioneering studies to still latent questions, simple interventions to sophisticated future tools, preconceptional management to the risks that mothers and offspring may face in later life. Clinical observations are conciliated with animal models and opposing hypotheses are united into continua (e.g., from an "underfilled" state in early pregnancy to an "overfill" in late pregnancy, from salt as a pressor element to an activator of the immune system). Putting into perspective the advancements made in the 47 years that separate this from the 1st edition illuminates the multiple achievements as well as the bridges that remain to be crossed. This text is a great way to honor the memory of Dr. Leon Chesley, the leader of this still open path, and should be obligatory reading for obstetricians, nephrologists, cardiologists and endocrinologists alike." --Gloria Valdes, MD, Professor, School of Medicine, Pontifi cia Universidad Católica, Santiago, Chile
Review of the Second Edition:
"Preeclampsia remains a lethal enigma of pregnancy. Encompassing more than just hypertension, it can include abnormalities of platelet behavior and clotting mechanisms and of endothelial, hepatic, and renal function. The first edition of Leon Chesley's Hypertensive Disorders in Pregnancy (1978) was a scholarly monograph, written by a scientist with a passionate interest in the condition. Since then, the number of maternal deaths from preeclampsia and eclampsia per million pregnancies has been halved in developed countries. Nevertheless, preeclampsia, together with eclampsia, remains one of the two most frequently cited causes of maternal death in the West. The second edition is a multiauthored book. The three editors are researchers who have made a particular effort to achieve a degree of homogeneity in the presentation. The contents are divided into six main sections, each overseen by one of the three editors. Each chapter is also coauthored by one of the editors, which has resulted in coherence in the writing among chapters. Most of the chapters begin with a paragraph about how the topic was considered by Chesley that emphasizes the forward-looking and comprehensive nature of his interest... This book is an authoritative compilation of knowledge in the area, with many references from the second half of the 1990s. It should certainly be in the library of every academic department." --The New England Journal of Medicine
Tax Exemption
We cannot process tax exempt orders online. If you wish to place a tax exempt order please
contact us
.
Elsevier.com visitor survey
We are always looking for ways to improve customer experience on Elsevier.com.
We would like to ask you for a moment of your time to fill in a short questionnaire, at the end of your visit.

If you decide to participate, a new browser tab will open so you can complete the survey after you have completed your visit to this website.

Thanks in advance for your time.
Accept
Decline