Chesley's Hypertensive Disorders in Pregnancy
3rd Edition
Editors:
James Roberts
F. Cunningham
Marshall Lindheimer
eBook ISBN: 9780080921181
Hardcover ISBN: 9780123742131
Published Date: 24th April 2009
---
Hypertensive disorders remain one the major causes of maternal and fetal morbidity and death. It is also a leading cause of preterm birth now known to be a risk factor in remote cardiovascular disease. Despite this, the hypertensive disorders remain marginally studied, and their management is commonly controversial. Chesley's Hypertensive Disorders in Pregnancy remains one of the beacons to guide this field, recognized for its uniqueness and utility. The Third Edition continues this tradition, focusing on prediction, prevention, and management for clinicians, and is an essential reference text for clinical and basic investigators alike. Differing from other texts devoted to preeclampsia, it covers the whole gamut of high blood pressure, not just preeclampsia.
NEW TO THE THIRD EDITION:
*
The audience for this book remains wide

Chapter 1 Introduction, History, Controversies, and Definitions
Chapter 2 The Clinical Spectrum of Preeclampsia
Chapter 3 Epidemiology of Pregnancy-Related Hypertension
Chapter 4 Genetic Factors in the Etiology of Preeclampsia/Eclampsia
Chapter 5 The Placenta in Normal Pregnancy and Preeclampsia
Chapter 6 Angiogenesis and Preeclampsia
Chapter 7 Metabolic Syndrome and Preeclampsia
Chapter 8 Immunology of Normal Pregnancy and Preeclampsia
Chapter 9 Endothelial Cell Dysfunction and Oxidative Stress
Chapter 10 Animal Models
Chapter 11 Tests to Predict Preeclampsia
Chapter 12 Prevention of Preeclampsia and Eclampsia
Chapter 13 Cerebrovascular (Patho)Physiology in Preeclampsia/Eclampsia
Chapter 14 Cardiovascular Alterations in Normal and Preeclamptic Pregnancy
Chapter 15 Normal and Abnormal Volume Homeostasis
Chapter 16 Agonistic Autoantibody-Mediated Disease
Chapter 17 The Kidney in Normal Pregnancy and Preeclampsia
Chapter 18 Platelets, Coagulation, and the Liver
Chapter 19 Chronic Hypertension and Pregnancy
Chapter 20 Antihypertensive Treatment
Chapter 21 Management

No. of pages:

440
Language:

English
Copyright:

© Academic Press

2009
Published:

24th April 2009
Imprint:

Academic Press
eBook

ISBN:

9780080921181
Hardcover

ISBN:

9780123742131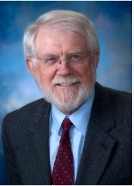 Dr. James M. Roberts, MD is Professor of Obstetrics and Gynecology and Epidemiology and Clinical and Translational Research at the University of Pittsburgh. His research includes fundamental, clinical and health services approaches to the understanding and management of adverse pregnancy outcomes. He led an NIH RCT (10,000 women) of antioxidant vitamins to prevent preeclampsia. He has been the recipient of lifetime achievement awards by the International Society for the Study of Hypertension in Pregnancy, the SGI and the Preeclampsia Foundation Hope. He has served or serves on the editorial boards of journals including, Placenta, Journal of Clinical Endocrinology, Metabolism. Reproductive Sciences, Women's Health Issues and Hypertension. He has been on scientific review boards of the NIH, the CIHR, the FDA and the March of Dimes. He was the chair of the NICHD Maternal Fetal Medicine Network from 1990 –1999 and is past president of the Perinatal Research Society, the North American Society for the Study of Hypertension in Pregnancy, the Society of Gynecological Investigation, and the International Society for the Study of Hypertension in Pregnancy. He was formally admitted to fellowship ad eundem of the Royal College of Obstetricians and Gynaecologists in September 2000. He has been elected to membership in the Institute of Medicine of the National Academy of Sciences. He has also received mentoring awards from the NICHD and the Society of Gynecological Investigation.
Affiliations and Expertise
Senior Scientist, Magee-Women's Research Institute and Professor, Department of Obstetrics, Gynecology, and Reproductive Sciences, and Epidemiology University of Pittsburgh, PA, USA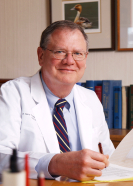 F. Gary Cunningham, MD is holder of the Miguel and Beatrice Distinguished Chair of Obstetrics and Gynecology at the University of Texas Southwestern Medical Center. He is also chair emeritus of the Department of Obstetrics and Gynecology, having served in that position for 22 years. Dr. Cunningham received his MD degree from the Louisiana State University School of Medicine and completed a residency in Obstetrics and Gynecology at Charity Hospital of New Orleans. Following this, he completed a fellowship in Maternal-Fetal Medicine at UT Southwestern and Parkland Hospital in Dallas, Texas. His early career was influenced by Dr. Jack Pritchard, and together they performed extensive clinical and laboratory research in preeclampsia and eclampsia, coagulopathies and other hematological complications of pregnancy, as well as a myriad of medical and surgical disorders complicating pregnancy. He has served as an examiner for the American Board of Obstetrics and Gynecology, served as tor for an NIH consensus conference, and is a member of the Society for Maternal-Fetal Medicine, Society for Gynecologic Investigation, and the American Gynecological and Obstetrical Society. Dr. Cunningham has served as senior editor of the 18th through 24th editions of Williams Obstetrics.
Affiliations and Expertise
Professor and Beatrice and Miguel Elias Distinguished Chair in Obstetrics and Gynecology, University of Texas Southwestern Medical Center, Dallas, USA
Dr. Marshall Lindheimer, a professor (emeritus) of Medicine, Obstetrics & Gynecology, and Clinical Pharmacology at the University of Chicago is a longtime admirer and was a longtime friend of the late Leon Chesley. Chief Editor of the second and third editions of this text and leader of the search for its current chief editor, Dr. Lindheimer prefers to be called "editor emeritus" despite continuing to comment and publish in the area of the hypertension and renal disease in pregnancy. His CV contains over 400 publications including a monograph, other edited texts, reviews, text chapters and articles devoted to both basic and clinical research. Boarded in Internal Medicine and Nephrology, he is the recipient of many awards and honors that include an honorary membership in the Society of Maternal Fetal Medicine and an ad eundem of the Royal College of Obstetrics and Gynecology London. He has received an Honoris Causa degree from Bern University, the Chesley award from the International Society for the Study of Hypertension in Pregnancy, the Belding Scribner Award from the American Society of Nephrology and the Joseph Bolivar DeLee Humanitarian award from the Board of Directors at Lying-in Hospital, Chicago. Both the National Kidney Foundation of Illinois and the Preeclampsia Foundation have honored him as well. Of note on his wall is a congratulatory letter from President Obama, recognizing his accomplishments in regard to the health of pregnant women and their unborn children.
Affiliations and Expertise
Professor Emeritus, Department of Obstetrics and Gynecology and Medicine, and the Committee on Clinical Pharmacology, The University of Chicago, IL, USA
Reviews of the Second Edition: "Preeclampsia remains a lethal enigma of pregnancy. Encompassing more than just hypertension, it can include abnormalities of platelet behavior and clotting mechanisms and of endothelial, hepatic, and renal function. The first edition of Leon Chesley's Hypertensive Disorders in Pregnancy (1978) was a scholarly monograph, written by a scientist with a passionate interest in the condition. Since then, the number of maternal deaths from preeclampsia and eclampsia per million pregnancies has been halved in developed countries. Nevertheless, preeclampsia, together with eclampsia, remains one of the two most frequently cited causes of maternal death in the West. The second edition is a multiauthored book. The three editors are researchers who have made a particular effort to achieve a degree of homogeneity in the presentation. The contents are divided into six main sections, each overseen by one of the three editors. Each chapter is also coauthored by one of the editors, which has resulted in coherence in the writing among chapters. Most of the chapters begin with a paragraph about how the topic was considered by Chesley that emphasizes the forward-looking and comprehensive nature of his interest... This book is an authoritative compilation of knowledge in the area, with many references from the second half of the 1990s. It should certainly be in the library of every academic department." --The New England Journal of Medicine "This book is useful for investigators and physicians in the field of hypertension in pregnancy. It is a well-documented book and each chapter is written by an expert in the field. 4 stars!" -- Doody