Chemistry and Biology, Volume 53
1st Edition
Serial Editors:
Geoffrey A. Cordell
Hardcover ISBN: 9780124695535
eBook ISBN: 9780080865775
Published Date: 7th October 1999
---
C.E. Song, Alkaloids as Chirality Transmitters in Asymmetric Catalysis. J.-L. Rios, S. Mañez, R.M. Giner, and M.C. Recio, The Biological Aspects of the Aporphinoid Alkaloids. T. Ozturk, Alkaloids Containing An Isoquinolinequinone Unit. W. Gerwick and N. Sitachitta, Nitrogen Containing Metabolites from Marine Bacteria. C. Le Hello, The Pharmacology and Therapeutic Aspects of Colchicine. Cumulative Index of Titles. Index.
---
Alkaloids are a major group of natural products derived from a wide variety of organisms, which are used as medicinal and biological agents. This series is world-renowned as the leading compilation of current reviews of this vast field.
Internationally acclaimed for more than forty years, The Alkaloids , founded by the late Professor R.H.F. Manske, continues to provide outstanding coverage of the rapidly expanding field of the chemotaxonomy, structure elucidation, synthesis, biosynthesis, and biology of all classes of alkaloids from higher and lower plants, marine organisms, or various terrestrial animals. Each volume provides, through its distinguished authors, up-to-date and detailed coverage of particular classes or sources of alkaloids. Over the years, this series has become the standard in natural product chemistry to which all other book series aspire. The Alkaloids: Chemistry and Biology endures as an essential reference for all natural product chemists and biologists who have an interest in alkaloids, their diversity, and their unique biological profile.
Indispensable reference work written by leading experts in the field

Provides up-to-date, timely reviews on compounds and classes of great interest

Covers synthesis, biosynthesis, biology, as well as isolation and structure elucidation

An essential research tool for anyone working with alkaloids from a chemical or biological perspective
Chemists, pharmacologists, and biochemists.
---
No. of pages:

372
Language:

English
Copyright:

© Academic Press

2000
Published:

7th October 1999
Imprint:

Academic Press
eBook

ISBN:

9780080865775
Hardcover

ISBN:

9780124695535
---
@from:Praise for the Series @qu:"Authoritative, precise, thorough, and above all, permeated with enthusiasm." @source:--JOURNAL OF PHARMACEUTICAL SCIENCES @qu:"The most authoritative treatise on alkaloids." @source:--JOURNAL OF NATURAL PRODUCTS @qu:"An indispensable addition to the library of anyone in the field of alkaloid chemistry." @source:--JOURNAL OF THE AMERICAN CHEMICAL SOCIETY
---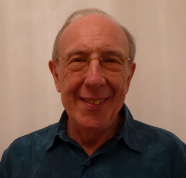 Geoffrey A. Cordell Serial Editor
Professor Emeritus Geoffrey A. Cordell obtained his Ph.D. in synthetic natural product chemistry at the University of Manchester in 1970. After two years as a NATO postdoctoral fellow at the Department of Chemistry, M.I.T., he joined the College of Pharmacy, University of Illinois at Chicago (UIC). A Professor since 1980, he served as a Department Head for 12 years and as Interim Dean of the College of Pharmacy for almost three years, as well as holding several other senior academic and research administrative positions at the Department, College, and Campus levels. He was the Co-founder of the US - Thai Consortium for Pharmacy Education, which developed and trained faculty for six new schools of pharmacy in Thailand. He retired from the University of Illinois in 2007. Since 1983, he has served as President of Natural Products Inc., a consulting company. He is the author of about 600 research publications, book chapters, comprehensive reviews and professional publications; is the author of two books, with three more in progress; the editor of 37 books, including 29 volumes in the series "The Alkaloids: Chemistry and Biology"; is Associate Editor-in-Chief of the Chinese Journal of Natural Medicines; and a member of the Editorial Advisory Board of 26 international scientific journals. He is a former President of the American Society of Pharmacognosy, and is also an Honorary Member. In 1981, he was an Alexander von Humboldt Fellow at the University of Munich with Professor Hildebert Wagner. He is an elected Fellow of the Royal Chemical Society, the Linnean Society of London, the American Society of Pharmacognosy, and the American Association of Pharmaceutical Scientists. In addition to assisting international organizations and corporations in several countries around the world to develop their research and academic programs, he is an Honorary Professor at Sichuan University, Chengdu, China; and at Amity University, Noida, India. He is also a Visiting Professor at uni
Affiliations and Expertise
Natural Products Inc., Evanston, IL, USA