Chemistry and Biology, Volume 50
1st Edition
Serial Editors:
Geoffrey A. Cordell
eBook ISBN: 9780080865744
Hardcover ISBN: 9780124695504
Published Date: 16th October 1997
---
D. McLean and V. Snieckus, H.F. Manske: Fifty Years of Alkaloid Chemistry. Atta-ur-Rahman and I. Chaudhary, Chemistry and Biology of Steroidal Alkaloids. A. Brossi, Biological Activity of Unnatural Alkaloid Enantiomers. J. Daly, The Nature and Origin of Amphibian Alkaloids. D. Groger and H. Floss, Biochemistry of Ergot Alkaloids: Achievements and Challenges. A. Guggisberg and M. Hesse, Natural Polyamine Derivatives: New Aspects of Their Isolation, Structure Elucidation, and Synthesis. T.M. Kutchan, Molecular Genetics of Plant Alkaloid Biosynthesis. I. Ninomiya, T. Kiguchi, and T. Nato, Pseudodistomins: Structure, Synthesis, and Pharmacology. J.E. Saxton, Synthesis of Aspidosperma Alkaloids. C. Szantay, Synthetic Studies of Alkaloid Chemistry. H. Tajkayama and S-I. Sakai, Monoterpenoid Indole Synthesis Utilizing Biomimetic Reactions. R. Verpoorte, van der Heiden, and Memelink, Plant Biotechnology and the Production of Alkaloids: Prospects of Metabolic Engineering. M. Wall and M. Wani, History and Future Prospects of Camptothecin and Taxol. P.G. Waterman, Alkaloid Chemosystematics.
---
Chemistry and Biology is a celebration of the outstanding contributions to the field by Professor R.H.F. Manske, who founded the series in 1950. This special volume demonstrates the dramatic changes in alkaloidchemistry since then. It also offers a unique overview of recent developments in major areas of alkaloid chemistry and biology and looks at how these areas will develop in the future. These fourteen contributions are written by many of the leading alkaloid chemists in the world, and thus comprise a unique view of alkaloids and their contributions to the health and well-being of humankind.
Indispensable reference work written by leading experts in the field
Provides up-to-date, timely reviews on compounds and classes of great interest
Covers synthesis, biosynthesis, biology, as well as isolation and structure elucidation
An essential research tool for anyone working with alkaloids from a chemical or biological perspective
Chemists, pharmacologists, and biochemists.
---
No. of pages:

590
Language:

English
Copyright:

© Academic Press

1998
Published:

16th October 1997
Imprint:

Academic Press
eBook

ISBN:

9780080865744
Hardcover

ISBN:

9780124695504
---
"....as one might expect for a fiftieth edition, this volume is especially rich in chapters that present interesting historical perspectives from a number of internationally known senior investigators in the field....All of the chapters in this volume are neat, well-proofed, and attractively illustrated, with a uniform format differing from one chapter to the next only in the structure drawing style....this volume is a particularly valuable entry in the series, and departmental libraries should make every effort to acquire it." --JOURNAL OF NATURAL PRODUCTS, 1998
"Authoritative, precise, thorough, and above all, permeated with enthusiasm." --JOURNAL OF PHARMACEUTICAL SCIENCES
"The most authoritative treatise on alkaloids." --JOURNAL OF NATURAL PRODUCTS
"An indispensable addition to the library of anyone in the field of alkaloid chemistry." --JOURNAL OF THE AMERICAN CHEMICAL SOCIETY
"The present volume [Volume 50] is a particularly rewarding one with thirteen reviews covering almost every aspect of current alkaloid research...The natural polyamines more usually figure in biochemistry tests, so it is particularly good to see a review of these relatively simple molecules from more chemical point of view." --Jeffrey B. Harborne, Plant Science Laboratories, University of Reading
"This fiftieth volume of the long running series familiarity known as "Manske" continues the tradition of comprehensive excellence initiated by its founding editor, the late R.H. Manske, and begins with an engaging overview of the life of this outstanding alkaloid chemist by two of his colleagues, D.B. MacLean and V. Sniekus...up to date and authoritative...consistently useful to alkaloid scientists that it deserves to reach its centennial year." --Tom H. Cheavens, New Mexico Highlands University, JOURNAL OF AMERICAN CHEMICAL SOCIETY, 1998
---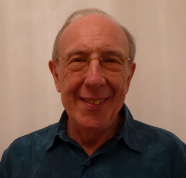 Geoffrey A. Cordell Serial Editor
Professor Emeritus Geoffrey A. Cordell obtained his Ph.D. in synthetic natural product chemistry at the University of Manchester in 1970. After two years as a NATO postdoctoral fellow at the Department of Chemistry, M.I.T., he joined the College of Pharmacy, University of Illinois at Chicago (UIC). A Professor since 1980, he served as a Department Head for 12 years and as Interim Dean of the College of Pharmacy for almost three years, as well as holding several other senior academic and research administrative positions at the Department, College, and Campus levels. He was the Co-founder of the US - Thai Consortium for Pharmacy Education, which developed and trained faculty for six new schools of pharmacy in Thailand. He retired from the University of Illinois in 2007. Since 1983, he has served as President of Natural Products Inc., a consulting company.
He is the author of about 600 research publications, book chapters, comprehensive reviews and professional publications; is the author of two books, with three more in progress; the editor of 37 books, including 29 volumes in the series "The Alkaloids: Chemistry and Biology"; is Associate Editor-in-Chief of the Chinese Journal of Natural Medicines; and a member of the Editorial Advisory Board of 26 international scientific journals. He is a former President of the American Society of Pharmacognosy, and is also an Honorary Member.
In 1981, he was an Alexander von Humboldt Fellow at the University of Munich with Professor Hildebert Wagner. He is an elected Fellow of the Royal Chemical Society, the Linnean Society of London, the American Society of Pharmacognosy, and the American Association of Pharmaceutical Scientists. In addition to assisting international organizations and corporations in several countries around the world to develop their research and academic programs, he is an Honorary Professor at Sichuan University, Chengdu, China; and at Amity University, Noida, India. He is also a Visiting Professor at universities in Peru, Malaysia, and Brasil, and an International Collaborative Partner of the UTAR Global Research Network in Malaysia in the areas of biodiversity and cancer. In addition, he is a member of the International Advisory Board of several natural product research institutes. His interests include the chemistry and biosynthesis of alkaloids, the sustainability and quality control of medicinal agents, the remote detection of biologically active natural products, and the use of vegetables as chemical reagents.
Affiliations and Expertise
Natural Products Inc., Evanston, IL, USA
Tax Exemption
We cannot process tax exempt orders online. If you wish to place a tax exempt order please
contact us
.