Cellular and Molecular Pathobiology of Cardiovascular Disease
1st Edition
Editors:
Monte Willis
Jonathon Homeister
James Stone
eBook ISBN: 9780124055254
Hardcover ISBN: 9780124052062
Published Date: 23rd December 2013
Secure Checkout
Personal information is secured with SSL technology.
Free Shipping
Free global shipping
No minimum order.
---
Cellular and Molecular Pathobiology of Cardiovascular Disease focuses on the pathophysiology of common cardiovascular disease in the context of its underlying mechanisms and molecular biology. This book has been developed from the editors' experiences teaching an advanced cardiovascular pathology course for PhD trainees in the biomedical sciences, and trainees in cardiology, pathology, public health, and veterinary medicine. No other single text-reference combines clinical cardiology and cardiovascular pathology with enough molecular content for graduate students in both biomedical research and clinical departments.
The text is complemented and supported by a rich variety of photomicrographs, diagrams of molecular relationships, and tables. It is uniquely useful to a wide audience of graduate students and post-doctoral fellows in areas from pathology to physiology, genetics, pharmacology, and more, as well as medical residents in pathology, laboratory medicine, internal medicine, cardiovascular surgery, and cardiology.
Explains how to identify cardiovascular pathologies and compare with normal physiology to aid research
Gives concise explanations of key issues and background reading suggestions
Covers molecular bases of diseases for better understanding of molecular events that precede or accompany the development of pathology
Cardiovascular researchers and non-cardiovascular researchers working in peripheral areas; practicing clinicians (non-cardiologists); graduate students and post-doctoral fellows in a wide array of biomedical departments (e.g. pathology, physiology, genetics, pharmacology, public health, molecular biology, cell biology) related to the CV sciences curricula, as well as medical residents in pathology, laboratory medicine, internal medicine, cardiovascular surgery, and cardiology.
Dedication
Foreword
References
Preface
Contributors
Acknowledgments
Chapter 1. Molecular Basis of Cardiac Development
Abstract
Acknowledgments
The Heart Fields and Heart Tube Formation
Looping and laterality
Chamber Specification
Ventricular Septation and Myocardial Patterning
Conduction System Development
Valve Development
Atrial Septation
Arterial Pole Maturation
Epicardial and Coronary Vascular Development
Conclusions
References
Chapter 2. Cardiac Metabolism in Health and Disease
Abstract
Introduction
Energy Availability
Major Sources of Energy
Energy Expenditure: Work of the Heart
Pathological Alterations in Myocardial Energy Metabolism
Metabolism of Heart Failure
Mitochondrial Mechanisms in Heart Disease
References
Chapter 3. Cardiac Atrophy and Remodeling
Abstract
Overview of Atrophic Cardiac Remodeling
Models of Atrophic Remodeling
Cardiac Workload Determines Cardiac Size
Morphological Features of the Atrophic Heart
Extracellular Matrix Remodeling with Cardiac Atrophy
Protein Homeostasis in the Healthy and Atrophic Heart
Metabolic Unloading of the Myocardium
Signaling Pathways Activated During Cardiac Atrophy
Molecular Alterations in Atrophic Remodeling: The Fetal Gene Program
Contractile Function in Cardiac Atrophy
Regulation of Atrophic Remodeling by MICRORNAs
Atrophic Remodeling due to Cardiac Pathology
Atrophic Remodeling as a Potential Therapeutic
Summary
References
Chapter 4. The Pathophysiology of Cardiac Hypertrophy and Heart Failure
Abstract
Introduction
Etiology of Heart Failure
Physiologic Hypertrophy
Pathologic Hypertrophy
Molecular Mechanisms of Pathologic LVH
References
Chapter 5. Ischemic Heart Disease and its Consequences
Abstract
Introduction
Pathophysiology of Ischemia–Reperfusion Injury
Therapeutic Strategies to Combat Myocardial Ischemia–Reperfusion Injury
Clinical Trial Failure
Summary and Concluding Remarks
References
Chapter 6. Pathophysiology of Cardiomyopathies
Abstract
Introduction
Dilated Cardiomyopathy
Ischemic Cardiomyopathy
Idiopathic Dilated Cardiomyopathy
Chagas Disease-Related Cardiomyopathy
Alcoholic Cardiomyopathy
Peripartum Cardiomyopathy
Hypertrophic Cardiomyopathy
Restrictive Cardiomyopathy
Anderson-Fabry's Cardiomyopathy
Cardiac Hemosiderosis
Arrhythmogenic Right Ventricular Cardiomyopathy/Dysplasia
Left Ventricular Non-Compaction Cardiomyopathy
Role Of Genetic Testing and Future Directions
References
Chapter 7. Cellular and Molecular Pathobiology of the Cardiac Conduction System
Abstract
Overview of the Cardiac Conduction System
The Sinoatrial Node
The Atrioventricular Node
Bundle of His and Bundle Branches
Cardiac Purkinje Fibers
Role of Autonomic Nervous System
Human Conduction System Disease
MicroRNAs and Cardiac Conduction
References
Chapter 8. Molecular Pathobiology of Myocarditis
Abstract
Introduction
Etiology
Diagnosis
Pathogenic Mechanisms
Treatment
Consensus Statement on EMB from the Association for European Cardiovascular Pathology and the Society for Cardiovascular Pathology
References
Chapter 9. Calcific and Degenerative Heart Valve Disease
Abstract
Introduction
Normal Valve Function, Biomechanics, and Structure
Valve Development, Post-Developmental Adaptation, and Aging
Calcific Aortic Valve Disease (CAVD)
Mechanisms of CAVD
Animal Models of CAVD
Degenerative Mitral Valve Disease (DMVD)
Mechanisms of DMVD
Animal Models of Mitral Valve Disease
Future Research Opportunities in Heart Valve Disease: Key Questions
References
Chapter 10. Vasculogenesis and Angiogenesis
Abstract
Introduction
Vascular Development
Developmental Abnormalities
Angiogenic Component of Pathologies
References
Chapter 11. Diseases of Medium-Sized and Small Vessels
Abstract
Introduction
Normal Vessel Wall Structure
Vascular Cell Activation
Intimal Hyperplasia
Diabetic Vasculopathy
Amyloid Vasculopathy
Small Vessel Vasculitis
KAWASAKI Disease
Giant Cell Arteritis
Vascular Trauma and the Hypothenar Hammer Syndrome
Vasospasm and Raynaud's Phenomenon
References
Chapter 12. Pathophysiology of Atherosclerosis
Abstract
Introduction
Early Lesions
Lipids in Atherosclerosis
Endothelial Activation
Inflammation in Atherosclerosis
The Atherosclerotic Plaque
Aortic Atherosclerosis and Atherosclerotic Aneurysms
The Genetics of Atherosclerosis
Clinical Implications
Laboratory and Animal Models
Conclusions
References
Chapter 13. Genetic Diseases of the Aorta (Including Aneurysms)
Abstract
The Normal Aorta: Histology and Function
Gross Pathologic Changes to the Aorta
Demographics of Aneurysms and Dissections
Histopathologic Changes to the Aorta
Specific Genetic Syndromes and Causes of Aneurysm
Non-Genetic Causes of Aortic Aneurysm
Evidence for the TGF-β Pathway to be a Unifying Mechanism of Aortic Aneurysm
TGF-β Canonical and Non-Canonical Signaling in the Ascending Aorta
TGF-β Signaling in Ascending Aortic Diseases
TGF-β Signaling in the Descending Aorta
Biomarkers of Aneurysm
Treatment for Aneurysm
Future Directions
References
Chapter 14. Blood Pressure Regulation and Pathology
Abstract
Acknowledgments
Introduction
Definition of Essential (Primary) Hypertension
Genetics of Hypertension
Physiological Control of Blood Pressure
Cardiac Output and Hypertension
The Sympathetic Nervous System and Hypertension
The Kidney and Hypertension
Sodium and Hypertension
The Renin–Angiotensin System (RAS)
Angiotensin Receptors and Signaling
The Vascular System and Hypertension
Reactive Oxygen Species, Oxidative Stress, and Human Hypertension
New Drugs, Procedures, and Devices in the Management of Hypertension
Conclusions
References
Chapter 15. Venous and Arterial Thrombosis
Abstract
Introduction
Venous Thrombosis
Arterial Thrombosis
References
Chapter 16. The Pericardium and its Diseases
Abstract
The Pericardium and its Diseases
Serological Tests
Echocardiography
Pericardiocentesis and Biopsy
Specific Forms of Pericarditis
References
Index
No. of pages:

338
Language:

English
Copyright:

© Academic Press

2014
Published:

23rd December 2013
Imprint:

Academic Press
eBook

ISBN:

9780124055254
Hardcover

ISBN:

9780124052062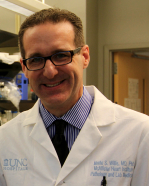 Monte S. Willis, MD, PhD, MBA is Vice-Chair of Academic Affairs and Associate Professor in the Department of Pathology and Laboratory Medicine at the Univeristy of North Carolina-Chapel Hill. He is Director of Campus Health Services Laboratory and the McLendon Clinical Laboratories and principal investigator in the McAllister Heart Institute, where he leads a research team studying the role of the ubiquitin proteasome system in metabolism and the pathophysiology of cardiac disease (supported by NIH and the Fondation Leducq) and teaches in the School of Medicine and Graduate School. Dr. Willis received his combined MD and PhD training at the University of Nebraska Medical Center. He went on to complete a residency in the Department of Pathology and post-doctoral training in in Burns, Trauma, and Critical Care in the Department of Surgery at the University of Texas Southwestern Medical Center. He has received multiple honors for his research, including the Cotran Early Career Investigator Award from the American Society of Investigative Pathology, and the Jefferson-Pilot Fellowship in Academic Medicine from the University of North Carolina School of Medicine. He is active on the editorial boards of the American Journal of Pathology, Cardiovascular Pathology, Journal of Molecular and Cellular Cardiology, American Journal of Physiology-Endocrine and Metabolism and co-chairs an American Heart Association Study Section. Dr. Willis has published more than 210 manuscripts in clinical, translational, and the basic sciences and edited multiple medical textbooks, including Molecular and Translational Vascular Medicine (2012); Translational Cardiology: Molecular Basis of Cardiac Metabolism, Cardiac Remodeling, Translational Therapies, and Imaging Techniques (2012), and the Cellular and Molecular Pathobiology of Cardiovascular disease (2013).
Affiliations and Expertise
University of North Carolina, Chapel Hill, NC, USA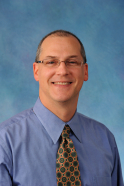 Jonathon W. Homeister earned Bachelor of Arts degrees in Biology and Chemistry in 1985 from Hope College, where he began his research endeavors mentored by Christoper C. Barney, Ph.D. He then earned the Doctor of Philosophy in Pharmacology, mentored by Benedict R. Lucchesi, M.D., Ph.D., and the Doctor of Medicine from the University of Michigan in 1993. He received residency training in anatomic pathology at the University of Michigan Hospitals and is a Diplomat of the American Board of Pathology. After residency, he received additional research training as an Associate of the Howard Hughes Medical Institute, mentored by John B. Lowe, M.D. He is currently an Associate Professor in the Department of Pathology and Laboratory Medicine, and member of the McAllister Heart Institute at the University of North Carolina at Chapel Hill, where he is also Director of the Molecular and Cellular Pathology Graduate Program. His clinical interests include cardiovascular, autopsy, and forensic pathology, and his research interests focus on the glycobiology inherent to leukocyte trafficking, with particular respect to the pathogenesis of cardiovascular diseases including atherosclerosis and thrombosis.
Affiliations and Expertise
University of North Carolina, Chapel Hill, USA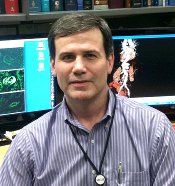 Dr. Stone graduated summa cum laude from Wabash College with a B.A. in chemistry. He then completed the Medical Scientist Training Program at the University of Michigan where he earned both an MD and a PhD in Biological Chemistry. His doctoral thesis research was performed in the laboratory of Prof. Michael A. Marletta, where he purified and characterized the sensor for nitric oxide, the soluble form of guanylate cyclase.
Dr. Stone completed the Anatomic Pathology Residency Program at Brigham and Women's Hospital and Harvard Medical School. Dr. Stone completed clinical fellowship training in Cardiovascular Pathology at BWH under Prof. Frederick Schoen. He also completed post-doctoral research on endothelial cell biology in the Vascular Research Division at BWH and at Children's Hospital with Prof. Tucker Collins.
Dr. Stone is currently Head of the Cardiovascular Pathology Service and Director of the Autopsy Service at Massachusetts General Hospital. He is also an Associate Professor of Pathology at Harvard Medical School. Dr. Stone directs a research laboratory in the Center for Systems Biology at MGH studying mechanisms underlying cardiovascular diseases. His group has particular focus on vascular cell activation, vasculitis and atherosclerosis, and on bridging the gap between model systems and human cardiovascular diseases.
Affiliations and Expertise
Harvard Medical School, Boston, MA, USA
"The images and illustration quality are exceptional, with a plethora of molecular and biochemical information related to each topic. Readers looking for a detailed reference for participation in research or for a presentation will find this a great resource. Rating: 3 Stars"--Doody's.com, September 5 2014 
"…designed to complement standard anatomic cardiovascular textbooks by discussing some areas that are not usually included in them. Among the topics are: the molecular basis of cardiac development; cardiac atrophy and remodeling; the pathophysiology of cardiac hypertrophy and heart failure; ischemic heart disease and its consequences…"--ProtoView.com, April 2014
Tax Exemption
We cannot process tax exempt orders online. If you wish to place a tax exempt order please
contact us
.
Elsevier.com visitor survey
We are always looking for ways to improve customer experience on Elsevier.com.
We would like to ask you for a moment of your time to fill in a short questionnaire, at the end of your visit.

If you decide to participate, a new browser tab will open so you can complete the survey after you have completed your visit to this website.

Thanks in advance for your time.
Accept
Decline