Cell Lineage and Fate Determination
1st Edition
Hardcover ISBN: 9780125052559
eBook ISBN: 9780080528786
Published Date: 23rd October 1998
---
Cell Lineage and Fate Determination provides a comprehensive view of the mechanisms regulating cell lineage and fate determination in an effort to understand how the fertilized egg is transformed into a complex of specialized tissues. It presents basic information on eight different animal models and recent developmental biological research done in each model. The book provides a focused forum presenting key information for researchers studying various aspects of developmental and cellular biology. Extensive use of tables and black-and-white and color figures helps illustrate each model. The book concludes by discussing future goals for bringing cellular, molecular, and genetic research to clinical applications and tissue replacement therapies.
@introbul:Key Features @bul:* Presents eight different animal models
Provides a focused forum on cell fate determination that provides comprehensive and key information for researchers
Illustrates the transitional relationship between researchers and clinicians
Includes the extensive use of tables and color figures
Graduate students, post-doctorates, and faculty in developmental biology, cell biology, neurobiology, genetics, clinical genetics, and teratology.
Contributors. Foreword.
Sea Urchins and Ascidians:
G.A. Wray, Introduction to Sea Urchins.
R.A. Cameron and J.A. Coffman, Gene Expression and Early Cell Fate Specification in Embryos of the Purple Sea Urchin (Strongylocentrotus purpuratus).
A.H. Wikramanayake and W.H. Klein, Otx, b-Catenin and the Specification of Ectodermal Cell Fates in the Sea Urchin Embryo.
C.Y. Logan and D.R. McClay, Lineages that Give Rise to the Endoderm and the Mesoderm in the Sea Urchin Embryo.
N. Satoh, Cell Fate Determination in the Ascidian Embryo. Nematode:
W.B. Wood, Cell Lineages in Caenorhabditis elegans Development.
B. Bowerman, The Maternal Control of Polarity and Patterning during Embryogenesis in the Nematode Caenorhabditis elegans.
R.E. Ellis, Sex and Death in the Caenorhabditis elegans Germ Line.
S.W. Emmons, Cell Fate Determination in Caenorhabditis elegans Ray Development.
A. Hajnal, Cell Fate Determination and Signal Transduction During Caenorhabditis elegans Vulval Development. Leech:
G.S. Stent, Introduction to the Leech.
D.A. Weisblat, F.Z. Huang, and D.E. Isaksen, Cell Fate Specification in Glossiphoniid Leech: Macromeres, Micromeres, and Proteloblasts.
S.T. Bissen, Spatial and Temporal Control of Cell Division during Leech Development.
M. Shankland, Anteroposterior Pattern Formation in the Leech Embryo.
Drosophila:
J.A. Campos-Ortega, Studies on Cell Lineage and Cell Fate Determination in Drosophila.
R.W. Carthew, R.C. Kauffmann, S. Kladny, S. Li, and J.
No. of pages:

644
Language:

English
Copyright:

© Academic Press

1999
Published:

23rd October 1998
Imprint:

Academic Press
eBook

ISBN:

9780080528786
Hardcover

ISBN:

9780125052559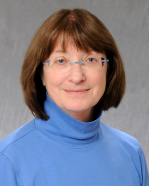 Sally A. Moody is Professor of Anatomy and Cell Biology at the George Washington University Medical Center, and a member of both the Neuroscience and Genetics programs. Prior to this appointment she was on the faculty of the Anatomy and Cell Biology Department, the Department of Neuroscience, and the Developmental Biology program at the University of Virginia. She trained in developmental neurobiology at the University of Florida's Department of Neuroscience and the University of Utah's Department of Neurobiology and Anatomy. Dr. Moody's current research focuses on the cascade of interactions that instruct lineages to give rise to the frog nervous system. She has taught developmental neurobiology in the MBL "Neurobiology" course and was co-director of the "Early Development of Xenopus Laevis" course at the Cold Spring Harbor Laboratory. She has also served on many National Institute of Health advisory committees dealing with issues in developmental biology and developmental neurobiology, and served on the Board of Trustees of the Society for Developmental Biology.
Affiliations and Expertise
George Washington University, Washington, DC, USA
@qu:"The thorough presentation and discussion of these eight animal model systems [sea urchin, leech, nematode, fly, frog, fish, chick, and mammal] would be very useful to anyone who thinks about many of the critical questions in development. It certainly should be on the shelves of all life science libraries." @source:--DOODY'S REVIEW SERVICE (June 1999) @qu:"The contributors provide a broad overview of how findings from eight model organisms form our current understanding of the mechanisms by which embryonic cells attain their final differentiated state. For each animal, they present the important developmental processes, the experimental usefulness, and several chapters describing interdisciplinary research on key questions." @source:--SCIENCE (April 16,1999)