Cancer Drug Design and Discovery
2nd Edition
eBook ISBN: 9780123972286
Hardcover ISBN: 9780123965219
Published Date: 31st October 2013
---
Cancer Drug Design and Discovery, Second Edition is an important reference on the underlying principles for the design and subsequent development of new anticancer small molecule agents. New chapters have been added to this edition on areas of particular interest and therapeutic promise, including cancer genomics and personalized medicine, DNA-targeted agents and more. This book includes several sections on the basic and applied science of cancer drug discovery and features those drugs that are now approved for human use and are in the marketplace, as well as those that are still under development. By highlighting some of the general principles involved in taking molecules through basic science to clinical development, this book offers a complete and authoritative reference on the design and discovery of anticancer drugs for translational scientists and clinicians involved in cancer research.
Provides a clinical perspective on the development of new molecularly targeted anticancer agents with the latest and most promising chemotherapeutic approaches
Offers a broad view of where the field is going, what tools drug discovery is using to produce new agents and how they are evaluated in the laboratory and clinic
Features 6 new chapters devoted to advances in technology and successful anticancer therapies, such as cancer genomics and personalized medicine, DNA-targeted agents, B-Raf inhibitors and more
Each chapter includes extensive references to the primary and review literature, as well as to relevant web-based sources
Translational researchers and clinicians interested in modern drug discovery, cancer biology and medicine, as well as graduate and undergraduate students in pharmacy, pharmacology or medicinal and biological chemistry.
Introduction
Cancer Drug Design and Discovery
Foreword
Editor Biography
Contributors
Part I: Basic Principles and Methodology
Chapter 1. Modern Cancer Drug Discovery: Integrating Targets, Technologies, and Treatments for Personalized Medicine
Abstract
Acknowledgments
Introduction: Changing Times
Successes and Limitations
Integrated Small-Molecule Drug Discovery and Development
New Molecular Targets: The Druggable Cancer Genome and Epigenome
From Drug Target to Development Candidate
Examples of Case Histories for Molecularly Targeted Cancer Therapeutics
Biomarkers, the Pharmacological Audit Trail, and Clinical Development
Conclusions and Outlook: Toward Individualized Molecular Cancer Medicine
Disclosure
References
Recommended further reading
Useful Websites
Chapter 2. Pharmacogenomics and Personalized Medicines in Cancer Treatment
Abstract
Introduction
Molecular Genetic Basis for Variation in Drug Response
Methodologies for Pharmacogenomic Discovery, Validation, and Implementation
Clinically Important Pharmacogenomic Markers for Treatment Response
Conclusions
References
Chapter 3. Natural Product Chemistry and Cancer Drug Discovery
Abstract
Acknowledgments
Introduction
Exemestane (Aromasin)
Fulvestrant (Faslodex)
Flavonoids
Bexarotene (Targretin)
Epothilones
Maytansine
Geldanamycin
UCN-01
Camptothecin
Prodigiosin
Azacitidine
FK-228
Hemiasterlin
Halichondrin
Trabectedin
Conclusions
References
Chapter 4. Structural Biology and Anticancer Drug Design
Abstract
Introduction
Structural Biology Methods
Structural Biology and Structure-Based Drug Design
Fragment Screening Using X-ray Crystallography
Case History—Protein Kinase B Inhibitors from Fragment Hit to Clinical Candidate
Conclusions
References
Part II: Drugs in the Laboratory and Clinic
Chapter 5. Temozolomide: From Cytotoxic to Molecularly Targeted Agent
Abstract
Acknowledgments
Introduction
Toward Imidazotetrazines and Azolastone (Mitozolomide)
From Mitozolomide to Temozolomide
Synthesis and Chemistry of Temozolomide
Early Clinical Trials on Temozolomide
Mode of Action of Temozolomide
Epigenetic Silencing of the MGMT Gene
New Analogs of Temozolomide
Summary: Temozolomide, Targets, Molecular Targets, and Validated Targets
References
Chapter 6. Temozolomide: Patents and the Perils of Invention
Abstract
Acknowledgments
Introduction
History of US Patent 5,260,291 (1993)
Cancer Research Technology Ltd et al. (Plaintiffs) vs Barr Laboratories Inc. et al. (Defendants)
The Verdict
The Appeal(s)
Conclusions
References
Chapter 7. A New Generation of Cell-Targeted Drugs for Cancer Treatment
Abstract
Acknowledgments
Introduction
Vintafolide (MK-8109 or EC145): A Novel Folate-Targeted Vinca Alkaloid
F14512: A Spermine-Conjugated Epipodophyllotoxin
Conclusions
References
Chapter 8. Inhibition of DNA Repair as a Therapeutic Target
Abstract
Acknowledgments
Introduction
O6-Alkylguanine DNA Alkyltransferase
Base Excision Repair and Single-Strand Break Repair
Mismatch Repair (MMR)
Double-Strand Break Repair: Nonhomologous End Joining
Double-Stand Break Repair: Homologous Recombination Repair
Exploiting Synthetic Lethality for Cancer Treatments
Summary and Conclusions
Problem Set
References
Recommended Further Reading
Useful Websites
Chapter 9. Exploiting Cancer Dependence on Molecular Chaperones: HSP90 Inhibitors Past, Present, and Future
Abstract
Introduction
Biology of HSP90
HSP90 in Cancer
Discovery and Development of HSP90 Inhibitors: From Chemical Probes to Drugs
Agents that Bind to the N-Terminal HSP90 ATP-Binding Pocket
Agents that Bind to Other Sites on HSP90
Potential Future Targets
Summary and Future Directions
Conflict of Interest
References
Chapter 10. Inhibitors of Tumor Angiogenesis
Abstract
Acknowledgments
Introduction: the Tumor Angiogenic Process
The Complexity of "Angio-network" Signaling
Antiangiogenic Strategies
Resistance: The Antiangiogenic Therapy Loop
Clinical and Biological Markers for Antiangiogenic Strategies
Conclusions
References
Chapter 11. The Renaissance of CYP17 Inhibitors for the Treatment of Prostate Cancer
Abstract
Prostate Cancer: Epidemiology, Diagnosis, and Current Therapies
Androgens and Hormone Therapy
Inhibition of CYP17 as a Promising Treatment for Prostate Cancer
Steroidal CYP17 Inhibitors
Nonsteroidal CYP17 Inhibitors
CYP17 Inhibitors in the Post-abiraterone Era
Renaissance: Summary and Conclusions
References
Chapter 12. Apoptosis in Cancer: Mechanisms, Deregulation, and Therapeutic Targeting
Abstract
Acknowledgments
Introduction
Mechanisms of Apoptosis
Defects in Apoptosis and Antitumor Drug Resistance
Therapeutic Targeting of Apoptosis
Conclusion
References
Chapter 13. Targeting the MDM2–p53 Protein–Protein Interaction: Design, Discovery, and Development of Novel Anticancer Agents
Abstract
Acknowledgments
Introduction
p53 and Cancer
Targeting the MDM2–p53 Interaction
MDM2–p53 Inhibitors
MDMX–p53 Inhibitors
Clinical Status of MDM2–p53 Inhibitors
Conclusions
References
Chapter 14. Targeting Altered Metabolism—Emerging Cancer Therapeutic Strategies
Abstract
Metabolic Alterations in Cancer
Regulation of Oxidative Stress Homeostasis in Cancer
Development of Therapeutics Targeting Cancer Metabolism
Perspective
References
Chapter 15. Inhibitors of the Phosphatidylinositol 3-Kinase Pathway
Abstract
Introduction
Mechanism of Inhibition
Evolution of the Major Classes of PI3K Inhibitors
Pan-Inhibitors of PI3K and mTOR
Selective Inhibitors of PI3K
Irreversible PI3K Inhibitors (Fig. 15.13)
Summary and Conclusions
References
Chapter 16. Antibody–Drug Conjugates Delivering DNA Cytotoxics
Abstract
Introduction
Composition of Antibody–Drug Conjugates
Antibody–Drug Conjugates Containing Conventional DNA-Interacting Agents
Antibody–Drug Conjugates Containing DNA-Cleaving Agents
Antibody–Drug Conjugates Containing DNA Minor Groove–Alkylating and Cross-Linking Agents
Future Development of Antibody–Drug Conjugates
References
Chapter 17. Inhibition of Telomerase: Promise, Progress, and Potential Pitfalls
Abstract
Introduction
Potential Caveats of Telomerase Inhibitors
Direct Enzymatic Inhibition of Telomerase by Small-molecule Drugs
Indirect Telomerase Inhibition with G-quadruplex-stabilizing Molecules
Conclusions and Future Prospects
References
Chapter 18. Targeting B-RAF: The Discovery and Development of B-RAF Inhibitors
Abstract
Acknowledgments
B-RAF Kinase Signaling
Regulation and Structure of B-RAF
Sorafenib (Nexavar®, or BAY43-9006)
RAF265
LGX818
Vemurafenib (Zelboraf®, or PLX4032)
Dabrafenib (TAFINLAR® or GSK2118436)
XL281 (BMS-908662)
Resistance Mechanisms
Combinatorial Therapies
Conclusions
References
Part III: The Reality of Cancer Drugs in the Clinic
Chapter 19. Failure Modes in Anticancer Drug Discovery and Development
Abstract
Introduction
Problems in Clinical Development
Phase I
Phase II
Phase III
Conclusions
References
Chapter 20. Anticancer Drug Registration and Regulation: Current Challenges and Possible Solutions
Abstract
Introduction
The Regulatory Framework in the United States
The Regulatory Framework in the European Union
Current Issues and Future Directions in Anticancer Drug Regulation
Conclusions
References
Color Plates
Glossary
Index
No. of pages:

640
Language:

English
Copyright:

© Academic Press

2014
Published:

31st October 2013
Imprint:

Academic Press
eBook

ISBN:

9780123972286
Hardcover

ISBN:

9780123965219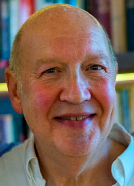 Stephen Neidle, DSc, PhD, ARCS, FRSC, Director of Cancer Research UK Biomolecular Structure Group, Director of the Centre for Cancer Medicines, Professor of Chemical Biology, The School of Pharmacy, University College London, UK
Affiliations and Expertise
The School of Pharmacy, University College London, UK
"…offers unique information on the discovery and design of new anticancer agents, covering recent notable successes resulting from the human genome and cancer genomics projects…an excellent reference for translational researchers interested in cancer biology and medicine as well as students in pharmacy, pharmacology, or medicinal and biological chemistry…"--Anticancer Research 34, 2014
"The second edition of this book walks readers through the myriad cancer drugs and their molecular targets, with a special emphasis on past, present, and future drug design efforts... the book examines both drugs currently in the clinic and those merely on the drawing board…This comprehensive update of the 2008 edition will serve student or experienced cancer researchers well as a reference on anticancer drug development." Rating: 4 Stars--Doody.com, March 21, 2014
"Specialists in cancer and pharmaceuticals, most in academic settings, look at basic principles of cancer drugs, methodology, drugs in the clinic, new agents, and the reality of cancer drugs in the clinic…They do include many case studies, and some chapters provide questions for classroom use."--ProtoView.com, February 2014