Cancer Disparities, Volume 133
1st Edition
Serial Volume Editors:
Marvella Ford
Dennis Watson
Hardcover ISBN: 9780128098783
eBook ISBN: 9780128098790
Published Date: 4th January 2017
---
Preface
About the Editors
Chapter One: The Role of Advanced Glycation End-Products in Cancer Disparity

Abstract
1 Introduction
2 Advanced Glycation End-Products
3 AGE Metabolites, Lifestyle, and Health Disparity
4 Mechanisms of AGE Pathogenicity
5 AGEs, Cancer, and Cancer Disparity
6 Targeting AGE Biology
7 Concluding Remarks
Acknowledgments

Chapter Two: Disparities in Obesity, Physical Activity Rates, and Breast Cancer Survival

Abstract
1 Introduction
2 Literature Review and Synthesis
3 Conclusions and Future Directions
Acknowledgments

Chapter Three: MicroRNAs and Their Impact on Breast Cancer, the Tumor Microenvironment, and Disparities

Abstract
1 Introduction
2 microRNAs in Breast Cancer Disparities
3 microRNAs in Tumor Microenvironment
4 Summary and Future Perspectives
Acknowledgment

Chapter Four: Applying a Conceptual Framework to Maximize the Participation of Diverse Populations in Cancer Clinical Trials

Abstract
1 Introduction
2 Methods
3 Results
4 Discussion
Acknowledgments

Chapter Five: Social Networks Across Common Cancer Types: The Evidence, Gaps, and Areas of Potential Impact

Abstract
1 Introduction
2 Methods
3 Cancer, Social Ties, and Social Networks
4 Social Networks in the Digital Age: The Link to Cancer
5 Gender, Cancer, and Social Networks
6 Social Networks and Health Behaviors
7 Discussion
8 Potential for Public Health Impact
9 Conclusions

Chapter Six: Disparities in Cervical Cancer Incidence and Mortality: Can Epigenetics Contribute to Eliminating Disparities?

Abstract
1 Introduction
2 Disparities in Cervical Cancer Incidence and Mortality
3 Disparities in CIN Incidence
4 Human Papillomavirus
5 Screening
6 Cofactors of HPV Infection and CIN Progression
7 HPV Genetics and Epigenetics, and Ethnic Disparities
8 Host Epigenetics
9 Concluding Remarks

Index
---
Cancer Disparities, the latest in the Advances in Cancer Research series, provides invaluable information on the exciting and fast-moving field of cancer research. This latest volume presents a broad introduction to a spectrum of factors contributing to cancer disparities that include ancestral informative markers' role in properly identifying race based on genetic ancestry, basic biological pathways contributing to cancer disparities, epidemiological factors linked to cancer disparities, and social/behavioral factors influencing cancer disparities.
Describes the complex interplay of contributors to cancer disparities, ranging from the micro to macro level, and based on the social, environmental, and biological determinants of health
Provides a range of chapters reflecting the unique expertise of the authors in these diverse topic areas
Scientists, clinicians, and students at all levels
---
No. of pages:

174
Language:

English
Copyright:

© Academic Press

2017
Published:

4th January 2017
Imprint:

Academic Press
Hardcover

ISBN:

9780128098783
eBook

ISBN:

9780128098790
---
About the
Serial Volume Editors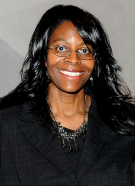 Marvella Ford Serial Volume Editor
Dr. Marvella E. Ford is a tenured Professor in the Department of Public Health Sciences at the Medical University of South Carolina (MUSC), where she is the Associate Director of Cancer Disparities at the National Institutes of Health/National Cancer Institute (NIH/NCI)-designated Hollings Cancer Center. She completed her undergraduate training at Cornell University and she completed her graduate and postdoctoral fellowship training at the University of Michigan.
Dr. Ford has led several federally funded cancer disparities-focused research grants, including an NIH/NCI P20 grant, in collaboration with Dr. Judith Salley from South Carolina State University, titled South Carolina Cancer Disparities Research Center (SC CaDRe). The goal of the SC CaDRe was to expand cancer disparities research in South Carolina while cultivating a diverse network of cancer researchers. The grant provided funding for cancer disparities research and also supported cancer research training for underrepresented students and junior faculty in cancer research methods.
Additionally, Dr. Ford has collaborated as a multiple principal investigator, with Dr. Chanita Hughes-Halbert and Dr. Carolyn Britten, on an NIH/NCI-funded Minority Based Community Oncology Research Program to increase the participation of diverse participants in cancer research. Dr. Ford has also served as a multiple principal investigator, with Dr. Nestor Esnaola, of an NIH/National Institute on Minority Health and Health Disparities grant titled "Improving Resection Rates among African Americans with NSCLC." The purpose of the study was to evaluate a strategy to improve rates of receipt of surgery among African Americans with early-stage lung cancer.
Dr. Ford has also led several federally funded cancer research training programs in collaboration with three historically black colleges/universities (HBCUs) in South Carolina: Claflin University, South Carolina State University, and Voorhees College, as well as the University of South Carolina. The programs have been funded by the NIH/NCI and by the Department of Defense.
Dr. Ford is the author/co-author of more than 85 published scientific papers, several of which include undergraduates from HBCUs as co-authors. She has also published nine book chapters.
Affiliations and Expertise
Department of Public Health Sciences and Hollings Cancer Center, Medical University of South Carolina, Charleston, SC, USA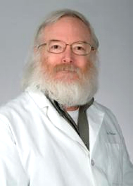 Dennis Watson Serial Volume Editor
Dr. Dennis K. Watson has long standing interest and expertise in the areas of cellular and molecular biology, gene discovery, cellular differentiation and molecular oncology. During the initial stages of oncogene discovery, he was among the first to molecularly characterize the viral and cellular myc genes. He was also among the discoverers of the Ets gene family and has been directly responsible for the isolation and characterization of Ets gene products and their role in cellular proliferation, differentiation and etiology of cancer. In addition to continuing to evaluate the role of specific Ets genes in cellular transformation, his laboratory has identified and functionally characterized genes with altered expression during cancer progression. His research program has expertise in using in vitro and in vivo loss of function and gain of function approaches and molecular analyses to examine the functional significance of altered expression and the regulatory networks that such changes control. Recent studies in Dr. Watson's laboratory have explored the role of regulatory circuitry in tumor cell interaction with the microenvironment.
Dr. Watson has an extensive track record in educating and providing mentorship to over 25 predoctoral students, 25 postdoctoral trainees, and 12 junior faculty. He has also been a member of the thesis committees for 56 other graduate students and is the leader of the MUSC College of Graduate Studies' Cancer Biology curriculum for predoctoral students. After more than a decade as research program leader for the MUSC-HCC Cancer Genes and Molecular Regulation Program, he was appointed the inaugural Associate Director for Education and Training in 2013. In this role, he chairs the career development committee of the MUSC-HCC K12 program, and works with MUSC-HCC leadership to develop education and training initiatives.
Affiliations and Expertise
Department of Pathology and Laboratory Medicine and Hollings Cancer Center, Medical University of South Carolina, Charleston, SC, USA
Tax Exemption
We cannot process tax exempt orders online. If you wish to place a tax exempt order please
contact us
.