Cancer and Autoimmunity
1st Edition
Editors:
M.E. Gershwin
Yehuda Shoenfeld
Hardcover ISBN: 9780444503312
eBook ISBN: 9780080528458
Imprint: Elsevier Science
Published Date: 27th March 2000
Secure Checkout
Personal information is secured with SSL technology.
Free Shipping
Free global shipping
No minimum order.
---
Of the two disciplines in parallel development for two decades, tumor immunology and transplantation immunology, the latter has thrived and has led to some of the most critical discoveries in immunobiology. The former continues to thwart both scientists and clinicians alike.
The goal of immunologists in modern day research is to develop a simple and effective means to manipulate cancer in vivo, possibly encompassing several venues: identifying a phenotypic marker and the use of either active or passive immunization; include the use of passive reagents carrying "warheads" to selectively destroy cancer cells; or altering the basic process of cell survival.
This excellent multidiscipline-authored volume presents a theme which has not been well described before. The papers include both basic and clinical science and range from sophisticated molecular biology to little more than phenomenology (e.g. the increased association of cancer in some autoimmune diseases and increased presentation of autoimmune phenomena in malignant condition). This, however, is state-of-the-art.
This collection of themes will be of use not only to bench scientists, but also to clinicians who treat patients. The book represents progress at the cutting edge of this discipline, and points the way to further developments in the "black box" of immunology.
Preface. List of Contributors. Introduction: The Immune System, the Autoimmune State and Autoimmune Disease (Jacob George, Yehuda Shoenfeld).
Chapter I: Malignancies in Autoimmune Diseases. 1. Rheumatoid Arthritis and Cancer (Mahmoud Abu-Shakra, Dan Buskila, Yehuda Shoenfeld). 2. SLE and Cancer (Mahmoud Abu-Shakra, Dan Buskila, Yehuda Shoenfeld). 3. Malignancies Occurring in Scleroderma (Pascal Godmer, Loïc Guillevin). 4. PSS (Scleroderma) and Cancer (Anabel Aron-Maor, Yehuda Shoenfeld). 5. Vasculitis and Malignancy (Efstratios Tatsis, Wolfgang L. Gross). 6. Sjögren's Syndrome and Lymphoproliferative Disease (Manel Ramos-Casals, Mario García-Carrasco, Josep Font, Richard Cervera). 7. Polymyalgia Rheumatica, Temporal Arthritis and Occurrence of Malignant Tumors (Jozef Rovenský, Alena Tuchyňová). 8. Myositis and Neoplasia (Claire Fieschi, Jean-Charles Piette). 9. Antiphospholipid Antibodies and Malignancies (Ronald A. Asherson, R. Cervera). 10. Malignancy in Coeliac Disease and Dermatitis Herpetiformis (Helena Tlaskalová, Ludmila Tučková, Miloslav Pospišil, Renata Štěpánková). 11. Autoimmune Rheumatic Diseases and Cancer: Evidence of Causality? (Antonio R. Villa, Arnoldo Kraus, Donato Alarcón-Segovia).
Chapter II: Autoimmunity in Malignant States.

Paraneoplastic Syndromes (Moshe Tishler, Yehuda Shoenfeld). 2. Paraneoplastic Arthritis (S. Praprotnik, M. Tomšič).
Autoantibodies, Autoimmunity and Cancer (Yaron Tomer, Yehuda Shoenfeld).
Autonuclear Antibodies as Potential Markers of Lung Cancer (F. Fernàndez-Madrid, J. Tomkiel).
Autoantibodies in Cancer Patients and in Persons with a Higher Risk of Cancer Development (Karsten Conrad).
Autoantibodies to the Proliferation-Associated Nuclear Protein CENP-F in Cancer (Carlos Casiano).
p53 Autoantibodies and Cancer: Specificity, Diagnosis and Monitoring (H.T. Flammann, H.-M. Kuhn).
Humoral Immune Response Against the Growth Suppressor p53 in Human Malignancies (Mathias Montenarh).
Expression of ETS Family of Genes in Systemic Lupus Erythematosis (Panagiotis Georgiou, Ioanna Maroulakou, Narayan K. Bhat, Dennis K. Watson, Takis S. Papas).
Immune Response to Tumor Stress Proteins-Implications for Vaccine Development Against Cancer (Michael Heike, Karl-Hermann Meyer zum Büschenfelde). 11. Autoimmunity and B-Cell Malignancies (O. Pritsch, G. Dighiero). 12. Autoimmunity in B-Lymphoproliferative Disorders (Viggo Jonsson, Allan Wiik).
CD5 Positive B Cells: Crossroads of Autoimmunity and Lymphoid Malignancy (C. Jamin, J.O. Pers, P.M. Lydyard, P. Youinou). 14. Thymoma and Autoimmune Diseases (Yaniv Sherer, Yehuda Shoenfeld).
Castleman's Disease and Autoimmunity (C. Alessandri, F. Viganego, G. Valesini).
Chapter III: Mechanisms in Cancer and Autoimmunity.

IgA and Cancer (Thomas P. Prindiville, Mary C. Cantrell, Yehuda Shoenfeld, M. Eric Gershwin).
Apoptosis: The Relation Between Anti-Fas Antibodies, and Immunosurveillance Against Cancer and Autoimmunity (Yaron Bar-Dayan, Sooryanarayana, Emmanuelle Bonnin, Nagendra Prasad, Yosefa Bar-Dayan, Michel D. Kazatchkine, Srinivas V. Kaveri).
Hepatitis C Virus, Autoimmunity and Cancer (Dan Buskila, Emanuel Sikuler, Yehuda Shoenfeld).
The Human Neurotropic Virus, JCV, and Its Association with CNS Tumors (Kamel Khalili, Luis Del Valle, Barbara Krynska, Jennifer Gordon, Jessica Otte, Sidney Croul).
The Smoking Cancer-Autoimmunity Connection (Jacob George, Yehuda Shoenfeld).
Significance and Regulation of the Expression of MHC Class II Molecules on Autoimmune and Neoplastic Thyroid Cells (Nitza Lahat, Ariel Miller, Michal A. Rahat).
Cancer Immunity: A Problem of Self-Tolerance (Shohei Hori, Jocelyne Demengeot, Antonio Bandeira, Antonio Coutinho).
Maternal Immune Response to Trophoblast, GTD, and Cancer (Eytan R. Barnea, Steven P. Levine).
Chapter IV: Therapy in Autoimmunity and Cancer - Common and Different Denominators.

Therapy of Cancer and Autoimmunity: Immuno-modulatory Strategies Based on Modified Dendritic Cells (Marc Schmitz, Ernst Peter Rieber).
Anti-Idiotypic Therapy in Autoimmunity (Dan Buskila, Mahmoud Abu-Shakra, Yehuda Shoenfeld).
Active Specific Immunotherapy of Malignant Diseases - Breaking Tolerance to Self-Antigens with Tumor Associated Antigen Mimics (Elyvra J. Noronha, Xinhui Wang, Smruti A. Desai, Dongsheng Zhang, Joerg Willers, Soldano Ferrone).
Antigen-Specific Antitumor Vaccination: Immunotherapy Versus Autoimmunity (Lee Eisenbach, Khaled M. El-Shami).
Bone-marrow Transplantation for Cancer and Autoimmunity (Shimon Slavin, Arnon Nagler).
Post-chemotherapy Rheumatism (David D'Cruz).
Cyclosporin and Cancer (Roberta Priori, Fabrizio Conti, Guido Valesini).
No. of pages:

468
Language:

English
Copyright:

© Elsevier Science

2000
Published:

27th March 2000
Imprint:

Elsevier Science
Hardcover

ISBN:

9780444503312
eBook

ISBN:

9780080528458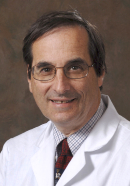 Affiliations and Expertise
University of California, Clinical Division of Rheumatology, School of Medicine, Davis, CA, USA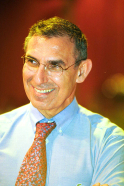 Prof. Yehuda Shoenfeld is the founder and head of the Zabludowicz Center for Autoimmune Diseases, at the Sheba Medical Center which is affiliated to the Sackler Faculty of Medicine in Tel-Aviv University, in Israel. Dr. Shoenfeld is the Incumbent of the Laura Schwarz-Kipp Chair for Research of Autoimmune Diseases at the Tel-Aviv University.
His clinical and scientific works focus on autoimmune and rheumatic diseases, and he has published more than 1750 papers in journals such as New Eng J Med, Nature, Lancet, Proc Nat Acad Scie, J Clin Invest, J Immunol, Blood, FASEB, J Exp Med, Circulation, Cancer and others. His articles have had over 35,000 citations. He has written more than three hundred and fifty chapters in books, and has authored and edited 25 books, some of which became cornerstones in science and clinical practice, such as "The Mosaic of Autoimmunity", "Infections and Autoimmunity" and the textbook "Autoantibodies" and "Diagnostic criteria of autoimmune diseases", all of which were published by Elsevier and sold by the thousands.
He is on the editorial board of 43 journals in the field of rheumatology and autoimmunity and is the founder and the editor of the IMAJ (Israel Medical Association Journal) the representative journal of science and medicine in the English language in Israel, and also is the founder and Editor of the "Autoimmunity Reviews" (Elsevier) (Impact factor 7.9) and Co-Editor of "Journal of Autoimmunity" (Impact factor 8.1). He has organized over 20 international congresses in autoimmunity.
Prof. Shoenfeld received the EULAR prize in 2005, in Vienna, Austria: "The infectious etiology of anti-phospholipid syndrome". He has received a gold medal from the Slovak Society of Physicians for his contribution to Israel – Slovakia collaboration (March 2006), and is honorary member of the Hungarian Association of Rheumatology. In UC Davis, USA, Dr. Shoenfeld received the Nelson's Prize for Humanity and Science for 2008. In 2009 he was honored as Doctoris Honoris Causa, from Debrecen University (Hungary), and from 2009 he is honorary member of the Slovenian National Academy of Sciences. He has recently been awarded a Life Contribution Prize in Internal Medicine in Israel, 2012 as well as the ACR Master Award in 2013.
Prof. Shoenfeld has educated a long list of students (>25) being heads of departments and institutes.
Affiliations and Expertise
Zabludowicz Center for Autoimmune Diseases,Sheba Medical Center, Affiliate of Tel-Aviv University, Israel
@from:W.M. Yokoyama, Washington University Medical Center @qu:...A very broad topic that has not received much attention is covered in this volume. This is particularly useful for the clinician who desires a compilation of the literature on association between specific autoimmune diseases and cancer, and vice versa, but also desires coverage of molecular mechanisms and therapy. @source:Doddy's @from:J.E. Naschitz @qu:...I welcome and recommend this book for the delight of the intellectual challenge and for the new horizons it opens. @source:Journal of Clinical Rheumatology
Tax Exemption
We cannot process tax exempt orders online. If you wish to place a tax exempt order please
contact us
.
Elsevier.com visitor survey
We are always looking for ways to improve customer experience on Elsevier.com.
We would like to ask you for a moment of your time to fill in a short questionnaire, at the end of your visit.

If you decide to participate, a new browser tab will open so you can complete the survey after you have completed your visit to this website.

Thanks in advance for your time.
Accept
Decline