Business Intelligence
2nd Edition
The Savvy Manager's Guide
Paperback ISBN: 9780123858894
eBook ISBN: 9780123858900
Published Date: 17th October 2012
---
Preface
Introduction
What This Book Is
Why You Should Be Reading This Book
Organization of the Book
Our Approach to Knowledge Transfer
Contact Me
Acknowledgements
Foreword
Chapter 1. Business Intelligence and Information Exploitation
Improving the Decision-Making Process
Why a Business Intelligence Program?
Taking Advantage of the Information Asset
Business Intelligence and Program Success
Business Intelligence Defined
Actionable Intelligence
The Analytics Spectrum
Taming the Information Explosion
Considerations
Continuing Your Business Intelligence Education
Endnotes
Chapter 2. The Value of Business Intelligence
Value Drivers and Information Use
Performance Metrics and Key Performance Indicators
Using Actionable Knowledge
Horizontal Use Cases for Business Intelligence
Vertical Use Cases for Business Intelligence
Business Intelligence Adds Value
Chapter 3. Planning for Success
Introduction
Organizational Preparedness for Business Intelligence and Analytics
Initial Steps in Starting a Business Intelligence Program
Bridging the Gaps Between Information Technology and the Business Users
Knowing the Different Types of Business Intelligence Users
Business Intelligence Success Factors: A Deeper Dive
More on Building Your Team
Strategic Versus Tactical Planning
Summary
Endnotes
Chapter 4. Developing Your Business Intelligence Roadmap
A Business Intelligence Strategy: Vision to Blueprint
Review: The Business Intelligence and Analytics Spectrum
The Business Intelligence Roadmap: Example Phasing
Planning the Business Intelligence Plan
Chapter 5. The Business Intelligence Environment
Aspects of a Business Intellig
---
Business Intelligence: The Savvy Managers Guide, Second Edition, discusses the objectives and practices for designing and deploying a business intelligence (BI) program. It looks at the basics of a BI program, from the value of information and the mechanics of planning for success to data model infrastructure, data preparation, data analysis, integration, knowledge discovery, and the actual use of discovered knowledge.
Organized into 21 chapters, this book begins with an overview of the kind of knowledge that can be exposed and exploited through the use of BI. It then proceeds with a discussion of information use in the context of how value is created within an organization, how BI can improve the ways of doing business, and organizational preparedness for exploiting the results of a BI program. It also looks at some of the critical factors to be taken into account in the planning and execution of a successful BI program. In addition, the reader is introduced to considerations for developing the BI roadmap, the platforms for analysis such as data warehouses, and the concepts of business metadata. Other chapters focus on data preparation and data discovery, the business rules approach, and data mining techniques and predictive analytics. Finally, emerging technologies such as text analytics and sentiment analysis are considered.
This book will be valuable to data management and BI professionals, including senior and middle-level managers, Chief Information Officers and Chief Data Officers, senior business executives and business staff members, database or software engineers, and business analysts.
Guides managers through developing, administering, or simply understanding business intelligence technology
Keeps pace with the changes in best practices, tools, methods and processes used to transform an organization's data into actionable knowledge
Contains a handy, quick-reference to technologies and terminology
IT managers, analysts, consultants, MIS students, data managers
---
No. of pages:

400
Language:

English
Copyright:

© Morgan Kaufmann

2013
Published:

17th October 2012
Imprint:

Morgan Kaufmann
eBook

ISBN:

9780123858900
Paperback

ISBN:

9780123858894
---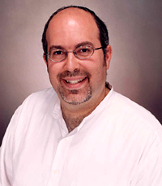 David Loshin is President of Knowledge Integrity, Inc., a company specializing in data management consulting. The author of numerous books on performance computing and data management, including "Master Data Management" (2008) and "Business Intelligence – The Savvy Manager's Guide" (2003), and creator of courses and tutorials on all facets of data management best practices, David is often looked to for thought leadership in the information management industry.
Affiliations and Expertise
President, Knowledge Integrity Incorporated, Silver Spring, MD, USA