Briefs of Leading Cases in Law Enforcement
8th Edition
Authors:
Jeffery Walker
Rolando del Carmen
Paperback ISBN: 9781437735062
Published Date: 21st October 2011
---
Briefs of Leading Cases in Law Enforcement, Eighth Edition, provides a compilation of case briefs that are relevant to law enforcement officials. These cases deal with probable cause; the exclusionary rule; stop and frisk; arrest and other seizures of persons; seizures of things; searches in general; searches after arrest; searches with consent; vehicle stops and searches; searches of people in vehicles; and roadblocks. The book also covers electronic surveillance; plain view and open field searches; lineups and other pretrial identification procedures; use of force; confessions and admissions; interrogation for Miranda purposes; right to counsel related to policing; entrapment; and legal liabilities. This edition also includes a list of the top 10 cases influencing day-to-day policing in the United States. All the cases provided were decided by the Supreme Court by March 15, 2011.
Briefs of cases include capsule, facts, issue, holding, reason and case significance.
Includes list of "Top Ten" Most Important Cases in Day-to-Day Policing
Students and beginning professionals in the criminal justice field.
Preface to the Eighth Edition List of top ten cases in day-to-day policing List of cases with principle (capsule) of law Table of cases Chapter 1 Probable cause Draper v. United States, 358 U.S. 307 (1959) Spinelli v. United States, 393 U.S. 410 (1969) Illinois v. Gates, 462 U.S. 213 (1983) United States v. Sokolow, 490 U.S. 1 (1989) Devenpeck v. Alford, 543 U.S. 146 (2004) Chapter 2 The exclusionary rule Weeks v. United States, 232 U.S. 383 (1914) Rochin v. California, 342 U.S. 165 (1952) Mapp v. Ohio, 367 U.S. 643 (1961) Wong Sun v. United States, 371 U.S. 471 (1963) Nix v. Williams, 467 U.S. 431 (1984) United States v. Leon, 468 U.S. 897 (1984) Massachusetts v. Sheppard, 468 U.S. 981 (1984) Murray v. United States, 487 U.S. 533 (1988) Minnesota v. Olson, 495 U.S. 91 (1989) Arizona v. Evans, 514 U.S. 1 (1995) Brigham City, Utah v. Stuart et al., 547 U.S. 47 (2006) Davis v. Washington, 547 U.S. 813 (2006) Herring v. United States, 555 U.S. 135 (2009) Chapter 3 Stop and frisk Terry v. Ohio, 392 U.S. 1 (1968) Adams v. Williams, 407 U.S. 143 (1972) United States v. Hensley, 469 U.S. 221 (1985) United States v. Sharpe, 470 U.S. 675 (1985) Alabama v. White, 496 U.S. 325 (1990) Minnesota v. Dickerson, 508 U.S. 366 (1993) Illinois v. Wardlow, 528 U.S. 119 (2000) Florida v. J.L., 529 U.S. 266 (1999) United States v. Arvizu, 534 U.S. 266 (2001) Hiibel v. Sixth Judicial District Court of Nevada et al., 542 U.S. 177 (2004) Arizona v. Johnson, 555 U.S. ___; No. 07-1122 (2009) Chapter 4 Arrest and other seizures of persons Frisbie v. Collins, 342 U.S. 519 (1952) United States v. Santana, 427 U.S. 38 (1975) United States v. Watson, 423 U.S. 411 (1976) Dunaway v. New York, 442 U.S. 200 (1979) Payton v. New York, 445 U.S. 573 (1980) Welsh v. Wisconsin, 466 U.S. 740 (1
No. of pages:

336
Language:

English
Copyright:

© Anderson

2012
Published:

21st October 2011
Imprint:

Anderson
Paperback

ISBN:

9781437735062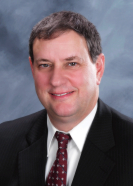 Jeffery T. Walker is a professor of Criminal Justice and Criminology in the Department of Criminal Justice at the University of Arkansas, Little Rock, where he has taught since 1990. He currently serves as the PhD Coordinator. A past president of the Academy of Criminal Justice Sciences, Walker holds joint appointments with the University of Arkansas, Fayetteville, and the University of Arkansas Medical School. His main areas of interest are social/environmental factors of crime and the study of non-linear dynamics as they relate to crime.
Affiliations and Expertise
University of Arkansas, Little Rock, USA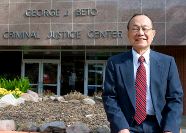 Rolando V. del Carmen retired in May 2011 as Distinguished Professor of Criminal Justice (Law) in the College of Criminal Justice, Sam Houston State University. He has authored numerous books and articles in various areas of law related to criminal justice. He has won all three major awards given by the Academy of Criminal Justice Sciences, and has taught numerous graduate and undergraduate classes in law and has been a mentor and friend to many of his students.
Affiliations and Expertise
Sam Houston State University, TX, USA
"For an in-depth understanding of the most important and most relevant decisions of the U.S. Supreme Court, agencies and officers can use the book Briefs of Leading Cases in Law Enforcement (Anderson Publishing/Elsevier). This book addresses important cases in ways officers can understand how court decisions affect their actions. Each Supreme Court case is broken down into the facts as they might be seen by an officer, the issue involved in the case, the Supreme Court ruling, and what that ruling means for police officer actions. Legal Guide for Police provides a somewhat broader understanding of laws and court decisions. Although the cases covered are not as in-depth as the Briefs [of Leading Cases in Law] book, Legal Guide contains plenty of discussion to aid officers in understanding the law. This book also includes other court decisions besides those of the U.S. Supreme Court. The authors of both of these books not only have a strong legal background, one also has experience as an LEO. Therefore, legal jargon that's often contained in cases is recast in language that can both be understood by officers and applied in everyday work. The books can build a strong understanding of the law and can also serve as a wonderful study tool for promotion tests. The books are updated approximately every two years to ensure officers have the most up-to-date information on the laws that affect them. Many law enforcement agencies already use one or both of these books in promotional exams and training. In addition, the authors take feedback from agencies and officers seriously when updating both books."--LawOfficer.com