Braking of Road Vehicles
1st Edition
Hardcover ISBN: 9780123973146
eBook ISBN: 9780123973382
Imprint: Butterworth-Heinemann
Published Date: 6th March 2014
---
Starting from the fundamentals of brakes and braking, Braking of Road Vehicles covers car and commercial vehicle applications and developments from both a theoretical and practical standpoint.
Drawing on insights from leading experts from across the automotive industry, experienced industry course leader Andrew Day has developed a new handbook for automotive engineers needing an introduction to or refresh on this complex and critical topic.
With coverage broad enough to appeal to general vehicle engineers and detailed enough to inform those with specialist brake interests, Braking of Road Vehicles is a reliable, no-nonsense guide for automotive professionals working within OEMs, suppliers and legislative organizations.
Designed to meet the needs of working automotive engineers who require a comprehensive introduction to road vehicle brakes and braking systems.
Offers practical, no-nonsense coverage, beginning with the fundamentals and moving on to cover specific technologies, applications and legislative details.
Provides all the necessary information for specialists and non-specialists to keep up to date with relevant changes and advances in the area.
Automotive engineers involved with brake system design, development, installation or testing; Graduate students on automotive/mechanical design courses covering brake system design.
Preface
Chapter 1. Introduction
Chapter 2. Friction and Friction Materials

Introduction
Friction Materials: Composition, Manufacture and Properties
Friction Material Specification
Operational Effects
Wear
Chapter Summary

Chapter 3. Braking System Design for Passenger Cars and Light Vans

Introduction
Weight Transfer During Braking
Tyre/Road Adhesion
Brake Force Distribution
Wheel Lock and Vehicle Stability During Braking
Braking Efficiency
Adhesion Utilisation
Chapter Summary

Chapter 4. Braking System Design for Vehicle and Trailer Combinations

Introduction
Car and Light Trailer
Car Towing a Trailer or Caravan with 'Overrun' Brakes
Rigid Truck Towing a Centre-Axle Trailer
Rigid Truck Towing a Chassis Trailer
Articulated Commercial Vehicles – Tractors and Semi-Trailers
Load Sensing and Compatibility
Chapter Summary

Chapter 5. Brake Design Analysis

Introduction
Disc Brakes
Drum Brakes
Brake Factor and ηC∗ for Air-Actuated Commercial Vehicle Brakes
Chapter Summary

Chapter 6. Brake System Layout Design

Introduction
Overview of the Vehicle Braking System Layout Design Process
Commercial Vehicle Braking Systems with Pneumatic Actuation
Developments in Road Vehicle Brake Actuation Systems
Chapter Summary

Chapter 7. Thermal Effects in Friction Brakes

Introduction
Heat Energy and Power in Friction Brakes
Braking Energy Management and Materials
Brake Thermal Analysis
Heat Dissipation in Brakes
Chapter Summary

Chapter 8. Braking Legislation
No. of pages:

488
Language:

English
Copyright:

© Butterworth-Heinemann

2014
Published:

6th March 2014
Imprint:

Butterworth-Heinemann
eBook

ISBN:

9780123973382
Hardcover

ISBN:

9780123973146
Paperback

ISBN:

9780128100264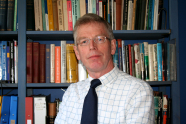 Andrew Day is the former Dean of the School of Engineering, Design, and Technology, at the University of Bradford, UK and course leader of the university's well-known Braking of Road Vehicles course (widely referred to as 'The Braking Course') for engineers in industry.
Affiliations and Expertise
Ford Professor of Quality Engineering and Director of the University of Bradford Centre for Automotive Research, University of Bradford, UK
"...provides an excellent coverage on braking systems of road vehicles...will be found extremely useful guide to practicing automotive engineers and students studying automotive engineering and wish to take to the discipline as their career."-International Journal of Performability Engineering