Bones and Cartilage
1st Edition
Developmental and Evolutionary Skeletal Biology
Authors:
Brian K. Hall
Brian Hall
Hardcover ISBN: 9780123190604
eBook ISBN: 9780080454153
Published Date: 20th June 2005
---
Bones and Cartilage provides the most in-depth review ever assembled on the topic. It examines the function, development and evolution of bone and cartilage as tissues, organs and skeletal systems. It describes how bone and cartilage is developed in embryos and are maintained in adults, how bone reappears when we break a leg, or even regenerates when a newt grows a new limb, or a lizard a tail.
This book also looks at the molecules and cells that make bones and cartilages and how they differ in various parts of the body and across species. It answers such questions as "Is bone always bone?" "Do bones that develop indirectly by replacing other tissues, such as marrow, tendons or ligaments, differ from one another?" "Is fish bone the same as human bone?" "Can sharks even make bone?" and many more.
Complete coverage of every aspect of bone and cartilage
Full of interesting and unusual facts
The only book available that integrates development and evolution of the skeleton
Treats all levels from molecular to clinical, embryos to evolution
Written in a lively, accessible style
Extensively illustrated and referenced
Integrates analysis of differentiation, growth and patterning
Covers all the vertebrates as well as invertebrate cartilages
Identifies the stem cells in embryos and adults that can make skeletal tissues
Biologists, medical researchers, evolutionary biologists, paleontologists, skeletal biologists, endocrinologists as well as graduate students and clinicians in all of these areas
Epigraph
Preface
Table of Contents (FULL)

PART I – SKELETAL TISSUES
Chapter 1 — Types of Skeletal Tissues
Bone
Cartilage
Dentine
Enamel
Intermediate Tissues
Cementum
Enameloid
Chondroid and Chondroid bone
Bone or Cartilage

Chapter 2 — Bone
Discovery of the Basic Structure of Bone
Cellular Bone
Intramembranous vs Endochondral Bone?
Embryonic Origins
Other Modes
Metabolic Differences
Morphogenetic Differences
Osteones
Growth
Regional Remodeling
Ageing
Osteones Over Time
Acellular Bone
Caisson Disease and Abnormal Acellular Bone in Mammals
Acellular Bone in Teleost Fishes
Development
Resorption
Repair of Fractures
Ca++ Regulation
Aspidine
Bone in 'Cartilaginous' Fishes (Sharks and Rays)

Chapter 3 —Cartilage
Types
Chondrones
Cartilage Growth
Cartilage Canals
Secondary Ossification Centres
Elastic Cartilage
Elastic Fibres
The Cells
Elastic Cartilage Intermediates
Shark Cartilage
Development and Mineralization
Growth
Inhibition of Vascular Invasion
Lampreys
Mucocartilage
Lamprin
Mineralization
Hagfish

PART II – NATURAL EXPERIEMENTS
Chapter 4 — Invertebrate Cartilages<BR id=""CRLF
No. of pages:

792
Language:

English
Copyright:

© Academic Press

2005
Published:

20th June 2005
Imprint:

Academic Press
eBook

ISBN:

9780080454153
Hardcover

ISBN:

9780123190604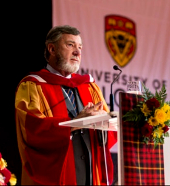 I have been interested in and studying skeletal tissues since my undergraduate days in Australia in the 1960s. Those early studies on the development of secondary cartilage in embryonic birds, first published in 1967, have come full circle with the discovery of secondary cartilage in dinosaurs12. Bird watching really is flying reptile watching. Skeletal tissue development and evolution, the embryonic origins of skeletal tissues (especially those that arise from neural crest cells), and integrating development and evolution in what is now known as evo-devo have been my primary preoccupations over the past 50+ years.
Affiliations and Expertise
Department of Biology, Dalhousie University, Halifax NS Canada
Affiliations and Expertise
Dalhousie University, Halifax, Nova Scotia, Canada