Biomedical Engineering Desk Reference
1st Edition
Authors:
Buddy Ratner
Allan Hoffman
Frederick Schoen
Jack Lemons
Joseph Dyro
Orjan Martinsen
Richard Kyle
Bernhard Preim
Dirk Bartz
Sverre Grimnes
Daniel Vallero
John Semmlow
W. Murray
Reinaldo Perez
Isaac Bankman
Stanley Dunn
Yoshito Ikada
Prabhas Moghe
Alkis Constantinides
Hardcover ISBN: 9780123746467
Published Date: 2nd March 2009
Secure Checkout
Personal information is secured with SSL technology.
Free Shipping
Free global shipping
No minimum order.
---
A one-stop Desk Reference, for Biomedical Engineers involved in the ever expanding and very fast moving area; this is a book that will not gather dust on the shelf. It brings together the essential professional reference content from leading international contributors in the biomedical engineering field. Material covers a broad range of topics including: Biomechanics and Biomaterials; Tissue Engineering; and Biosignal Processing
A hard-working desk reference providing all the essential material needed by biomedical and clinical engineers on a day-to-day basis
* Fundamentals, key techniques, engineering best practice and rules-of-thumb together in one quick-reference sourcebook
* Definitive content by the leading authors in the field, including Buddy Ratner, Joseph Dyro, Sverre Grimnes, Richard Kyle and Bernhard Preim
Practicing Clinical Engineers, Biomedical Engineers, Mechanical engineers; electrical engineers who work within biomedical engineering; Researchers and developers in Biomedical Engineering;
No. of pages:

816
Language:

English
Copyright:

© Academic Press

2009
Published:

2nd March 2009
Imprint:

Academic Press
Hardcover

ISBN:

9780123746467
Buddy D. Ratner, Michael L. and Myrna Darland Endowed Chair in Bioengineering and Professor of Chemical Engineering at the University of Washington, received his Ph.D. (1972) in polymer chemistry from the Polytechnic Institute of Brooklyn. From 1985-1996 he directed the NIH-funded National ESCA and Surface Analysis Center for Biomedical Problems (NESAC/BIO), and in 1996 he assumed the directorship of University of Washington Engineered Biomaterials (UWEB), an NSF Engineering Research Center. He is the editor of the Journal of Undergraduate Research in Bioengineering, a past president of the Society for Biomaterials and author of 400 scholarly works. Ratner is a fellow of the American Institute of Medical and Biological Engineering (AIMBE), the American Vacuum Society and a Fellow, Biomaterials Science and Engineering (FBSE). He served as president of AIMBE, 2002-2003. He is vice president of the Tissue Engineering Society International (TESI) 2003-2005. In 2002 Ratner was elected a member of the National Academy of Engineering, USA, and in 2004 he won the Founder's Award for the Society For Biomaterials. His research interests include biomaterials, tissue engineering, polymers, biocompatibility, surface analysis of organic materials, self-assembly, nanobiotechnology and RF-plasma thin film deposition. Summary of Buddy Ratner's awards and honors: 1989 Clemson Award for Contributions to the Biomaterials Literature 1990 Burlington Resources Foundation Faculty Achievement Award for Outstanding Research 1991 Perkin-Elmer Physical Electronics Award for Excellence in Surface Science 1991–1992 President, Society For Biomaterials 1993 Founding Fellow, American Institute of Medical and Biological Engineering (AIMBE) 1993 Fellow, American Vacuum Society; Vice President, AIMBE 1993 Fellow, Society For Biomaterials; Van Ness Lecturer, Rensselaer Polytechnic Institute 1998 C.M.A. Stine Award in Materials Science (AIChE); American Vacuu
Affiliations and Expertise
Professor of Chemical Engineering and Bioengineering, University of Washington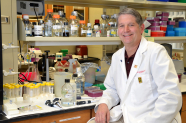 Professor Hoffman studied at M.I.T., where he received B.S., M.S., and Sc.D. degrees in Chemical Engineering between 1953 and 1957. He taught on the faculty of M.I.T. Chemical Engineering Department for a total of ten years. He also spent four years in industry. Since 1970 he has been Professor of Bioengineering at the University of Washington in Seattle, Washington. Professor Hoffman has over 330 publications, several books and chapters, 21 patents and several other patents pending. He is on the Editorial Boards of seven scientific journals. Summary of professional activities and awards include: •President, Society for Biomaterials, 1983-1984 •Clemson Award in Biomaterials, 1984 •Board of Governors, Controlled Release Society, 1991-1994 •Biomaterials Science Prize, Japanese Biomaterials Society, 1990 •Founders' Award of the Society for Biomaterials, 2000 •Election to the National Academy of Engineering, 2005 In December, 1992, Hoffman's colleagues organized a symposium in Maui, Hawaii in honor of his 60th birthday. In December, 2002 his 70th birthday was celebrated at another special symposium, once again in Maui, Hawaii. Papers from the first symposium were published in the Journal of Biomaterials Science (Polymer Edition), along with a Festschrift book, and similar publications are in press at this time from the second symposium.
Affiliations and Expertise
Professor of Bioengineering University of Washington
Frederick J. Schoen is Professor of Pathology and Health Sciences and Technology, Harvard Medical School; Director of Cardiac Pathology and Executive Vice-Chairman in the Department of Pathology at the Brigham and Women's Hospital (BWH) in Boston. Schoen received a B.S.E. (Materials and Metallurgical Engineering) from the University of Michigan (1966), a Ph.D. in Materials Science from Cornell University (1970) and an M.D. from the University of Miami School of Medicine (1974). Following a Surgery internship followed by residency in Anatomic Pathology and fellowship in Thoracic and Cardiovascular Pathology at the University of Florida, he joined BWH in 1980. Schoen has focused his research career on tissue-biomaterial interactions, structure-function-pathology correlations in the native heart valves, heart valve substitutes and other cardiovascular prostheses, calcification of bioprosthetic tissues, heart transplantation, and cardiovascular applications of tissue engineering. Schoen has leadership responsibilities in academic programs in the Department of Pathology, Harvard Medical School and the Harvard-MIT Division of Health Sciences and Technology (HST); he currently chairs the HST Faculty Appointments Committee and the Graduate (Curriculum) Committee, and is an active teacher of courses in pathology, cardiovascular pathology, and biomaterials and tissue engineering. He chairs the BWH Education Committee. Schoen is author or co-author of approximately 375 manuscripts in journals and books. He authored Interventional and Surgical Cardiovascular Pathology: Clinical Correlations and Basic Principles (1989); and was Co-Editor of Biomaterials Science: An Introduction to Materials in Medicine (1st Edition 1996, 2nd Edition 2004), and Silver's Cardiovascular Pathology, 3rd Edition (2001). He is Past-President of the Society For Biomaterials (SFB) and the Society for Cardiovascular Pathology, and was Founding Fellow of the American In
Affiliations and Expertise
Professor of Pathology and Health Sciences and Technology Harvard Medical School
Affiliations and Expertise
Professor and Director of Biomaterials Laboratory Surgical Research University of Alabama
Affiliations and Expertise
President, Biomedical Resource Group, Setauket, NY, Editor of the Journal of Clinical Engineering
Ørjan G. Martinsen received his M.Sc. and PhD in electronic engineering from the Department of Physics at the University of Oslo, with both of his theses focusing on the electrical properties of human skin. Since completing his PhD in 1995, Martinsen has held a permanent position in the same department and currently leads the electronics research section and is Coordinator of the Oslo Bioimpedance Group. As well as his work at the university, Martinsen also holds a part time research position in the Department of Clinical and Biomedical Engineering at Oslo University Hospital, his main research interest being electrical bioimpedance.
With Sverre Grimnes he is the founding editor-in-chief of the Journal of Electrical Bioimpedance (www.bioimpedance.net).
Affiliations and Expertise
Professor, Department of Physics, University of Oslo, Norway
Background: • Educator and scientist at USUHS since 1982 • Co-founder and director of USUHS's first patient simulation facility and simulation-based educational and research programs, 1997; • Consultant to world-wide DoD clinical education community for simulation facility creation and program development, 1998 - present; • Reviewer on simulation, WMD preparedness and adult education for the Journal of American Medical Association and for the American Journal of Infection Control, 2005 Memberships: Society for Medical Simulation (SocMedSim)- Development and Research Committee; Society for Education in Anesthesia (SEA); Society of Critical Care Medicine (SCCM); Institute of Electrical and Electronics Engineers (IEEE)
Affiliations and Expertise
Director of the Patient Simulation Laboratory at the Uniformed Services University of the Health Sciences (USUHS), Bethesda, MD
Bernhard Preim is Professor of Visualization in the Computer Science Department of the U of Magdeburg. He has given many tutorials on medical visualization at IEEE Visualization, Eurographics, EuroVis and Computer-Assisted Radiology and Surgery. He was founder of the German "Visual Computing in Medicine" group which has held two yearly workshops since 2003. Together with Charl Botha (Delft), he initiated the Eurographics Workshop series on "Visual Computing in Biology and Medicine". Bernhard now heads the VCBM steering committee. Currently, Bernhard and Charl serve as editors for a special issue on "Visual Computing in Biology and Medicine" in the journal "Computers and Graphics". Recently, Bernhard Preim was invited to serve as associate editor of the premium journal IEEE Transactions on Medical Imaging. Bernhard is regularly Visiting Professor at Fraunhofer MEVIS and heads the scientific advisory board of ICCAS (Innovation Center Computer Assisted Surgery). In the German Society for Computer-Assisted Surgery he has been board member since 2007 and first Vice-President since 2009.
Affiliations and Expertise
Otto-von-Guericke-University of Magdeburg, Germany
Dirk Barz was Professor for Computer-Aided Surgery at the U of Leipzig. He was also member of the executive committee of the IEEE Visualization and Graphics Technical Committee. He received the NDI Young Investigator Award for his work on virtual endoscopy and intra-operative navigation.
Affiliations and Expertise
Visual Computing for Medicine Group, University of Tübingen, Germany
Sverre Grimnes graduated in 1963 as an electronic engineer from the Technical University of Trondheim. He spent four years at SI, Oslo followed by a year at Sorbonne in Paris before moving to the University of Oslo's Department of Chemistry. From 1973-2001 he was Head of the Department of Biomedical and Clinical Engineering at Rikshospitalet and since 1984 has also been Professor at the Department of Physics at the University of Oslo.
His research interests include electrical and physiological properties of human skin, patient electrical safety, and bioimpedance basic theory and instrumentation.
Professor Grimnes authored a hugely successful Norwegian book series on Medical Technology and has been awarded the Herman P Schwan Award and the Kings Gold Medal of Merit.
Affiliations and Expertise
Professor Emeritus, Department of Physics, University of Oslo, Norway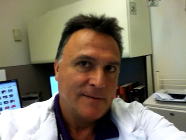 Dr. Daniel A. Vallero is an internationally recognized author and expert in environmental science and engineering. He has devoted decades to conducting research, teaching, and mentoring future scientists and engineers. He is currently developing tools and models to predict potential exposures to chemicals in consumer products.
Affiliations and Expertise
Pratt School of Engineering, Duke University, Durham, NC, USA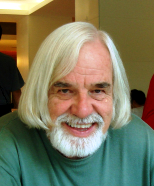 John Semmlow was a professor in the Department of Biomedical Engineering of Rutgers University and in the Department of Surgery of Robert Wood Johnson Medical School UMDNJ for 32 years. Over that period he published over 100 review journal articles and has been appointed a Fellow of the IEEE, the AIMBE, and the BMES. He retired in June of 2010, but still remains active in research, particularly cardiovascular diagnosis and human motor control. He is actively pursuing a 'second career' as an artist, designing and building computer controlled kinetic art: sculptures that move in interesting and intriguing ways.
Affiliations and Expertise
Rutgers University and Robert Wood Johnson Medical School-University of Medicine & Dentistry of New Jersey, New Brunswick, USA
Affiliations and Expertise
Director of Anestesia Simulation Milton S. Hersey Medical Center Hershey, PA
Reinaldo Perez is Senior Engineer and Member of the Technical Staff at the Jet Propulsion Laboratory, California Institute of Technology in Pasadena, California. For the past three years, Dr. Perez has also been working with Lockheed Martin Astronautics (LMA) on the Mars Surveyor series. His primary work has been as a designer of spacecraft (or satellite) subsystems and ground support hardware for increased reliability in space environments, focusing on wireless communications hardware with built-in immunity to many kinds of noise and interference problems. He is a senior member of the IEEE, AIAA, and AIP, and serves as a board member of the Applied Computational Electromagnetics Society (ACES). In addition, Dr. Perez is an associate editor of the IEEE EMCS Journal, as well as Editor of the ACES Newsletter.
Affiliations and Expertise
M.R. Research, Littleton, CO, USA
Isaac Bankman is affiliated with Johns Hopkins University
Affiliations and Expertise
Johns Hopkins University, Baltimore, MD, USA
Dr. Dunn joined Rensselaer Polytechnic Institute in 2008 as Vice Provost and Dean of Graduate Education and full Professor in the School of Engineering. Dunn's experience includes developing university-wide initiatives in such areas as packaging engineering, water resource management, and homeland security. He also has extensive experience building academic programs, including overseeing the country's first engineering-based clinical training program in prosthetics and orthotics. Dunn has mentored 14 Ph.D. students, 23 M.S. students, and many undergraduate students. These students have come from biomedical engineering, electrical and computer engineering, computer science, mathematics, dentistry, as well as the M.D./Ph.D. program. The author of three books and 150 papers on different subjects including digital subtraction radiography, Dunn is a fellow of the American Institute of Medical and Biological Engineering. He is the founding editor-in-chief of the Journal of Applied Packaging Research and has served as an editor and officer of several journals and professional organizations.
Affiliations and Expertise
Vice Provost and Dean of Graduate Education and full Professor, School of Engineering, Rensselaer Polytechnic Institute, Troy, NY USA
Affiliations and Expertise
Suzuka University of Science, Faculty of Medical Engineering Kishioka-cho, Mie, Japan
Prabhas Moghe is Distinguished Professor of Biomedical Engineering at Rutgers University. In addition, he holds graduate faculty appointment in the Graduate Program in Cell and Developmental Biology at Rutgers/UMDNJ. He has served as Undergraduate Program Director in Biomedical Engineering and currently directs the NSF IGERT Program on Integratively Engineered Biointerfaces at Rutgers. A Fellow of the American Institute of Medical and Biological Engineering (AIMBE) and a recipient of the NSF CAREER Award and several teaching awards at Rutgers, Dr. Moghe has an active research program in the areas of cellular bioengineering; micro- and nano-systems bioengineering; and cell-interactive biomaterials.
Affiliations and Expertise
Department of Biomedical Engineering & Department of Chemical and Biochemical Engineering, Rutgers, The State University of New Jersey, Piscataway, NJ, USA
Alkis Constantinides is a Professor of Chemical and Biochemical Engineering, with nearly forty years of academic and industrial experience. He is the author of the textbook Applied Numerical Methods with Personal Computers and the co-author of the textbook Numerical Methods for Chemical Engineers with MATLAB Applications. Dr. Constantinides has served as Chairman of the Department, Director of the Graduate Program, Director of the Undergraduate Program, and Director of Alumni Relations. He is the recipient of the prestigious Warren I. Susman Award for Excellence in Teaching (1991), and the recipient of the 1998, 1999, 2003, and 2005 Best Teacher of the Year Awards chosen by the Graduating Senior Class of the Department of Chemical and Biochemical Engineering
Affiliations and Expertise
Department of Chemical and Biochemical Engineering, Rutgers, The State University of New Jersey, Piscataway, NJ, USA
Tax Exemption
We cannot process tax exempt orders online. If you wish to place a tax exempt order please
contact us
.
Elsevier.com visitor survey
We are always looking for ways to improve customer experience on Elsevier.com.
We would like to ask you for a moment of your time to fill in a short questionnaire, at the end of your visit.

If you decide to participate, a new browser tab will open so you can complete the survey after you have completed your visit to this website.

Thanks in advance for your time.
Accept
Decline