Biomass, Biofuels, Biochemicals
2nd Edition
Biofuels: Alternative Feedstocks and Conversion Processes for the Production of Liquid and Gaseous Biofuels
Editors:
Ashok Pandey
Christian Larroche
Edgard Gnansounou
Samir Kumar Khanal
Claude-Gilles Dussap
Steven Ricke
Paperback ISBN: 9780128168561
eBook ISBN: 9780128173114
Published Date: 6th June 2019
Secure Checkout
Personal information is secured with SSL technology.
Free Shipping
Free global shipping
No minimum order.
---
Section I: General
1. Biofuels: Introduction
2. Emerging technologies for biofuels production
3. Biorefinery and bioeconomy
4. Principles of biorefining
Section II: Sustainability assessment of biofuels
5. Techno-economic assessment
6. Environmental assessment
7. Social assessment
8. Integrated sustainability assessment
Section III: Thermochemical conversion of lignocellulosic biomass to biofuels
9. Pyrolysis of biomass
10. Combustion of biomass
11. Gasification of biomass
12. Hydrothermal liquefaction of biomass
13. Gasification and liquefaction of biomass-derived syngas
Section IV: Biochemical and biotechnological conversion of lignocellulosic biomass to biofuels – bioethanol and biobutanol
14. Bioethanol production: Status and perspectives
15. Biobutanol production: Status and perspectives
16. Pretreatment technologies for lignocellulose biomass deconstruction
17. Production of celluloytic enzymes for the hydrolysis of lignocellulosic biomass
18. Production of hemicellulolytic enzymes for the hydrolysis of lignocellulosic biomass
19. Hydrolysis of cellulosic and hemicellulosic biomass
20. Fermentation inhibitors in bioethanol processes and strategies to reduce their effects
Section V: Biodiesel production
21. Biodiesel production: Status and perspectives
22. Biodiesel production in supercritical fluids
23. Biodiesel production from palm oil
24. Biodiesel production from waste oils
25. Biodiesel production from algae
26. Cultivation of algae in photobioreactors for biodiesel production
27. Oleaagenic microbes for the production of biodiesel
28. Utilization of glycerol produced during biodiesel manufacture
Section VI: Biohydrogen
29. Biohydrogen production: Status and perspectives
30. Biohydrogen production from bio-oil
31. Biohydrogen production from industrial effluents
32. Thermophilic biohydrogen production
33. Biohydrogen production with high-rate bioreactors
Section VII: Biogas
34. Biogas production: Status and perspectives
35. Biogas production from solid wastes
36. Biogas production from industrial effluents
---
Biomass, Biofuels, Biochemicals: Biofuels: Alternative Feedstocks and Conversion Processes for the Production of Liquid and Gaseous Biofuels, Second Edition, provides general information, basic data and knowledge on one of the most promising renewable energy sources—liquid and gaseous biofuels—and their production and application. The book delineates green technologies for abating environmental crisis and enabling the transformation into a sustainable future. It provides date-based scientific information on the most advanced and innovative technology on biofuels, as well as the process scale-up and commercialization of various liquid and gaseous biofuels, detailing the functional mechanisms involved, various operational configurations, influencing factors and integration strategies.
All chapters have been updated, with new chapters covering topics of current interest, including sustainability and biohydrogen.
Presents a holistic view of biofuels in research, operation, scale-up and application
Widens the scope of the existing technologies, providing state-of-the-art information and knowledge
Provides strategic integrations of various bioprocesses that are essential in establishing a circular biorefinery
Contains interdisciplinary knowledge on the environment, molecular biology, engineering, biotechnology, microbiology and economic aspects
Integrates various subjects, including biotechnology, bioengineering, molecular biology, environmental science, sustainability science and chemical engineering
Post-graduates, researchers in the area of Biofuels, Wastewater treatment, Alternate energy sources, Renewable energy from biomass. Chemical and biochemical engineers, Microbiologists, Biotechnologists working in academic institutes, research institutes, industries and governmental agencies
---
No. of pages:

886
Language:

English
Copyright:

© Academic Press

2019
Published:

6th June 2019
Imprint:

Academic Press
Paperback

ISBN:

9780128168561
eBook

ISBN:

9780128173114
---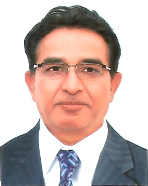 Prof. Ashok Pandey is currently Distinguished Scientist at the Centre for Innovation and Translational Research, CSIR-Indian Institute of Toxicology Research, Lucknow, India and Executive Director (Honorary) at the Centre for Energy and Environmental Sustainability – India. His major research and technological development interests are industrial & environmental biotechnology and energy biosciences, focusing on biomass to biofuels & chemicals, waste to wealth & energy, industrial enzymes, etc. Professor Pandey is Adjunct/Visiting Professor/Scientist in universities in France, Brazil, Canada, China, South Africa, South Korea, Switzerland, etc and also in several universities several in India. He has ~ 1300 publications/communications, which include 16 patents, 83 books, ~ 700 papers and book chapters, etc with h index of 93 and > 38,000 citations (Goggle scholar). Professor Pandey is Editor-in-chief of Bioresource Technology, Honorary Executive Advisor of Journal of Water Sustainability and Journal of Energy and Environmental Sustainability, Subject Editor of Proceedings of National Academy of Sciences, India.
Affiliations and Expertise
Distinguished Scientist, Centre for Innovation and Translational Research, CSIR-Indian Institute of Toxicology Research, Lucknow, India
Professor Christian Larroche is graduate in Biochemical Engineering from INSA, Toulouse, (1979), Docteur-Ingénieur in Organic Chemistry from Paul Sabatier Toulouse 3 University (1982), and Docteur ès Sciences (Ph D) in Biochemical Engineering from Blaise Pascal University (1990). He has strong research interest in the area of applied microbiology and biochemical engineering. His skills are related to the study and development of special processes for the use of microorganisms. This includes fungal spores production by solid state cultivation and their use as protein (enzyme) reservoir in biotransformations. A special interest in phase transfer phenomena coupled to metabolic engineering has to be noticed. It is applied to the design and optimisation of biotransformations involving hydrophobic compounds and carried out in biphasic liquid-liquid media. These processes are related both to the food and environment (bioremediation) areas. His interests have recently be extended to bioenergy, and he is presently co-ordinator of two French research programs on biohydrogen production by anaerobic microorganisms grown on complex media.
He is author of about 150 documents including 70 research papers, two patents and 12 book chapters. He has supervised 10 PhD students and 20 MSc lab works. He is member of SFGP (French Society for Process Engineering) and Chief International Coordinator of ICBF Forum, an international network entitled "Food Bioprocessing - A global approach for advancing sustainable production of value added food". He is head of the department of "Study and Development of Processes involving Microorganisms" of the platform for technological development Biotechnology – Material Engineering of Blaise Pascal University and has in charge the team "Solid state fermentations – Biotransformations" of the Chemical and Biochemical Engineering Laboratory in the same university. He has been head of the Biological Engineering department of Polytech Clermont-Ferrand, a School of Engineering of Blaise Pascal University, from 2001 to 2011. He is director of Polytech since January 2012 and, since 2008, vice-president of the university in charge of research valorization and technology transfer.
Affiliations and Expertise
Blaise Pascal University, Aubiere Cedex, France
Edgard Gnansounou is Professor of modelling and planning of Energy Systems at the Swiss Federal Institute of Technology Lausanne (EPFL) where he is Director of the Bioenergy and Energy Planning Research Group. His current research works comprise techno-economic and environmental assessment of bio-refinery schemes based on conversion of agricultural residues. He is leading research projects in that field in several countries including Brazil, Colombia and South Africa. Edgard Gnansounou is credited with numerous papers in high impact scientific journals. He is member of the editorial board of Bioresource Technology. He graduated with a M.S. in Civil Engineering and Ph.D. in Energy Systems at the Swiss Federal Institute of Technology Lausanne. He was a visiting researcher at the Thayer College, Dartmouth School of Engineering with Professor Charles Wyman (USA), at Polytech of Clermont-Ferrand, University Blaise Pascal (France) and at the Center of Biofuels, the National Institute for Interdisciplinary Science and Technology, Trivandrum (India). He was also a visiting Professor of the African University of Science of Technology (Abuja, Nigeria). He is a citizen of Benin (Africa) and Switzerland. Professor Ashok Pandey is Deputy Director at CSIR's National Institute for Interdisciplinary Science and Technology at Trivandrum and heading the Centre for Biofuels and Biotechnology Division there. Professor Pandey's research interests are on bio-based economy development (biomass-based biorefinery) for the production of fuels and chemicals. He has >1000 publications/communications, which include 14 patents & design copyright, 34 books, 100 book chapters, 380 original and review papers, etc with h index of 62 and >16,800 citation (Goggle scholar).
Affiliations and Expertise
Professor of Modelling and Planning of Energy Systems, Ecole Polytechnique Federale de Lausanne, Switzerland
Dr. Samir Kumar Khanal is an Associate Professor of Biological Engineering at the University of Hawai'i at Mānoa. Previously, he was a post-doctoral research associate and Research Assistant Professor at Iowa State University for 6 years. Dr. Khanal obtained Ph.D. in Civil Engineering with a focus in Environmental Biotechnology from the Hong Kong University of Science and Technology (HKUST), Hong Kong in 2002. He obtained in M.S. in environmental engineering from Asian Institute of Technology, Thailand in 1997. Dr. Khanal is a leading researcher, internationally in the field of anaerobic digestion, waste-to-resources and environmental biotechnology. Dr. Khanal, to date, has published over 90 refereed papers in high quality international journals. He also delivered over 90 keynote/invited presentation internationally. In addition, he also wrote and published a book entitled "Anaerobic Biotechnology for Bioenergy Production: Principles and Applications" (Wiley-Blackwell, 2008). Dr. Khanal edited another book, as the Lead Editor, entitled "Bioenergy and Biofuel from Biowastes and Biomass" (American Society of Civil Engineers (ASCE), 2010). Both books have become the best-sellers in the respective field. Recently he also published a bioenergy textbook entitled Bioenergy: Principles and Application (Wiley-Blackwell, 2016). He has supervised 11 Ph.D., 16 M.S., 17 undergraduate and 12 high school students, 13 post-docs and 14 visiting scholars. Dr. Khanal is also an editorial board member of the highly prestigious international journal, Bioresource Technology and Korean Journal of Environmental Engineering. He is also a recipient of CTAHR Dean's Award for Excellence in Research (2016), University of Hawaii at Manoa. Dr. Khanal is a professional engineer (environmental engineering) in the state of Iowa.
Affiliations and Expertise
Associate Professor of Biological Engineering, The University of Hawai'i at Manoa, USA
Affiliations and Expertise
Polytech Clermont-Ferrand, Blaise Pascal University, Aubiére Cedex, France
Dr. Ricke received his B.S. degree in Animal Science (1979) an M.S. degree in Ruminant Nutrition (1982) from the Univ. of Illinois and his Ph.D. degree (1989) from the Univ. of Wisconsin with a co-major in Animal Science and Bacteriology. From 1989 to 1992 Dr. Ricke was a USDA-ARS postdoctorate in the Microbiology Department at North Carolina State Univ. He was at Texas A&M Univ. for 13 years and was a professor in the Poultry Science Dept. with joint appointments on the Food Science and Technology, Molecular and Environmental Plant Sciences, and Nutrition Faculties and the Veterinary Pathobiology Dept. He has been honored in 2002 as a Texas Agricultural Experiment Station Faculty Fellow. In 2005, he became the first holder of the new Wray Endowed Chair in Food Safety and Director of the Center for Food Safety at the University of Arkansas. He is also a faculty member of the Dept. of Food Science and the Cellular and Molecular Graduate program.
Affiliations and Expertise
Food Science Department, Division of Agriculture, University of Arkansas, Fayetteville, AR, USA
Tax Exemption
We cannot process tax exempt orders online. If you wish to place a tax exempt order please
contact us
.
Elsevier.com visitor survey
We are always looking for ways to improve customer experience on Elsevier.com.
We would like to ask you for a moment of your time to fill in a short questionnaire, at the end of your visit.

If you decide to participate, a new browser tab will open so you can complete the survey after you have completed your visit to this website.

Thanks in advance for your time.
Accept
Decline