Biomass, Biofuels, Biochemicals
2nd Edition
Biofuels from Algae
Editors:
Duu Jong Lee
Ashok Pandey
Jo-Shu Chang
Yusuf Chisti
Carlos Ricardo Soccol
Paperback ISBN: 9780444641922
eBook ISBN: 9780444642141
Published Date: 19th November 2018
Secure Checkout
Personal information is secured with SSL technology.
Free Shipping
Free global shipping
No minimum order.
---
1. Introduction to algal fuels
Yusuf Chisti, New Zealand
2. Culture media for mass production of microalgae
Carlos R Soccol
3. Microalgal strain selection for biofuel production
Carlos R Soccol
4. Algal biomass harvesting
Duu-Jong Lee, Taiwan
5. Algal culture and biofuel production using wastewater
SH Ho
6. Metabolic engineering and molecular biotechnology of microalgae for fuel production
Su-Chiung Fang, Taiwan
7. Open pond systems for microalgal culture
Jorge Alberto Vieira Costa, Brazil
8. Design of photobioreactors for algal culture
Jo-Shu Chang, Taiwan
9. Heterotrophic production of algal oils
Steven Feng Chen, Peking University, China
10. Flocculation and electroflocculation for algal biomass recovery
Yusuf Chisti, New Zealand
11. Algal oils as fuels
Venkata Mohan, India
12. Production of biohydrogen from microalgae
Duu-Jong Lee, Taiwan
13. Production of potential co-products from microalgae
I-Chen Hu, USA
14. Applications of spent algal biomass
F. Xavier Malcata, Portugal
15. Hydrothermal upgradation of algae into value-added hydrocarbons
Rawel Singh, Thallada Bhaskar and Bhavya Balagurumurthy
16. Scale-up and commercialization of algal cultivation and biofuel production
Lee Keat Teong, Malaysia
17. Life-cycle assessment of microalgal biofuels
Laurent Lardon, France
18. Economics of microalgae biomass production
E Molina Grima, Spain
---
Biomass, Biofuels and Biochemicals: Biofuels from Algae, Second Edition provides information on strategies for commercial microalgae based biofuel production, including their cultivation, pre-treatment and conversion methods. The book discusses methods for producing microalgal biomass in large scale by outdoor culturing and outlines new technologies for their use. In addition, it explains how modern genetic engineering enables the generation of recombinant strains that generate higher quantities of feedstock. The complete utilization of microalgal biomass, which can also be obtained from valorizing nutrients from wastewater and industrial exhaust gases, can be efficiently converted to energy rich biofuels and high value pharmaceuticals in a well-defined biorefinery.
Includes the current technologies for the cultivation and conversion of energy rich microalgal biomass into biofuels
Provides information on all the conversion methods – biochemical and thermochemical conversions
Covers other high value products from microalgae and less conventional applications, such as fine chemical production and aviation fuel generation
Discusses the economics of microalgal biofuel production and how to accomplish cost competitive results
Postgraduates students and researchers in chemical engineering, chemistry, biotechnology, and biology working in the wider area of bio-mass to bio-energy conversion. This book is a key reference text for R&D managers in industry interested in the development of bioenergy technologies
---
No. of pages:

603
Language:

English
Copyright:

© Elsevier

2019
Published:

19th November 2018
Imprint:

Elsevier
Paperback

ISBN:

9780444641922
eBook

ISBN:

9780444642141
---
Professor Duu-Jong Lee is currently Life-Time University Professor of Chemical Engineering at the National Taiwan University (NTU), Taipei, Taiwan. His areas of specialization are environmental biological processes with special reference to aerobic and anaerobic treatment of wastewaters and solid wastes and their conversion to materials and energy. Prof. Lee has authored one book, nine book chapters, 12 review papers, five patents, 600 research papers, etc. He has been a recipient of Outstanding Fellow award from National Science Council, Taiwan (2009), Chang-Kang Scholar award (2007), Scientific Chair Professor award of YZH Foundation (2012), etc and is Associate Editor of Bioresource Technology.
Affiliations and Expertise
Professor of Chemical Engineering, National Taiwan University (NTU), Taipei, Taiwan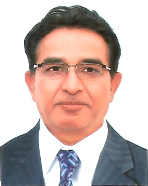 Professor Ashok Pandey is currently Distinguished Scientist at the Centre for Innovation and Translational Research, CSIR-Indian Institute of Toxicology Research, Lucknow, India and Executive Director (Honorary) at the Centre for Energy and Environmental Sustainability – India. Formerly, he was Eminent Scientist at the Center of Innovative and Applied Bioprocessing, Mohali and Chief Scientist & Head of Biotechnology Division and Centre for Biofuels at CSIR's National Institute for Interdisciplinary Science and Technology, Trivandrum. His major research and technological development interests are industrial & environmental biotechnology and energy biosciences, focusing on biomass to biofuels & chemicals, waste to wealth & energy, industrial enzymes, etc. Professor Pandey is Adjunct/Visiting Professor/Scientist in universities in France, Brazil, Canada, China, Korea, South Africa, and Switzerland and also in several universities several in India. He has ~ 1375 publications/communications, which include 16 patents, 83 books, ~ 700 papers and book chapters, etc with h index of 97 and >43,000 citations (Goggle scholar). He has transferred several technologies to industries and has done industrial consultancy for about a dozen projects for Indian/international industries. Professor Pandey is the recipient of many national and international awards and honours, which include Highest Cited Researcher (Top 1% in the world; Top 10 among in India), Clarivate Analytics, Web of Science (2019); Yonsei Outstanding Scholar, Yonsei University, Seoul, Korea (2019), Highest Cited Researcher (Top 1% in the world; Top 10 among in India), Clarivate Analytics, Web of Science (2018); Life-Time Achievement Award from the Biotech Research Society, India (2018); Life-Time Achievement Award from Venus International Research Awards (2018), Most Outstanding Researcher Award from Career360 (2018), Life-Time Achievement Award from the International Society for Energy, Environment and Sustainability (2017); Academician of European Academy of Sciences and Arts, Austria (2015); Honorary Doctorate degree from Univesite Blaise Pascal, France (2007); Thomson Scientific India Citation Laureate Award, USA (2006); UNESCO Professor (2000); Raman Research Fellowship Award, CSIR (1995); GBF, Germany and CNRS, France Fellowships (1992) and Young Scientist Award (1989), etc. He is Fellow of various academies, which include Royal Society of Biology, UK (2016); International Society for Energy, Environment and Sustainability (2016); National Academy of Sciences, India (2012); Association of Microbiologists of India (2008), International Organization of Biotechnology and Bioengineering (2007) and the Biotech Research Society, India (2005). Professor Pandey is Founder President of the Biotech Research Society, India (www.brsi.in); Founder & International Coordinator of International Forum on Industrial Bioprocesses, France (www.ifibiop.org), Chairman of the International Society for Energy, Environment & Sustainability (www.isees.in), Editor-in-chief of Bioresource Technology (http://ees.elsevier.com/bite/), Honorary Executive Advisor of Journal of Water Sustainability (http://www.jwsponline.com/) and Journal of Energy and Environmental Sustainability (www.jees.in), Subject Editor of Proceedings of National Academy of Sciences, India (https://www.springer.com/life+sciences/journal/40011) and editorial board member of several international and Indian journals
Affiliations and Expertise
Distinguished Scientist, Centre for Innovation and Translational Research, CSIR-Indian Institute of Toxicology Research, Lucknow, India
Dr. Jo-Shu Chang is Deputy Director of the Center for Bioscience and Biotechnology at National Cheng Kung University, Taiwan and a Distinguished Professor in the Department of Chemical Engineering. He received his Ph.D. degree in 1993 from Department of Chemical/Biochemical Engineering at University of California, Irvine. He owns a number of academic awards and recently received a Distinguished Research Award by National Science Council of Taiwan. He serves as editor of Journal of Bioscience and Bioengineering and editorial board member of Bioresource Technology, Enzyme and Microbial Technology, Biotechnology Journal, Journal of Taiwan Institute of Chemical Engineers, Green and Sustainable Chemistry, and Current Biotechnology. He served as guest editors for special issues of Applied Energy (2012), Biochemical Engineering Journal (2012), Bioresource Technology (2012, 2010) and International Journal of Hydrogen Energy (2006). He plays an important role in Taiwan's biomass energy R&D and policy making. Since July 2006, he has served as member of National Bioethanol Standard Committee for Bureau of National Standard, Ministry of Economical Affairs, Taiwan. He also serves as executive/advisory committee members for a number of international academic societies, including Asia Federation of Biotechnology (AFOB), International Association for Hydrogen Energy (IAHE) Taiwan Chapter, and Asia-Pacific Economic Cooperation (APEC) Research Network for Advanced Biohydrogen Technology. His research interests cover biochemical engineering, biohydrogen, bioenergy and biorefinery, microalgae biotechnology, environmental biotechnology, and applied microbiology with publication of over 250 refereed journal papers (including ten ISI Hi-Ci papers) and 400 conference papers.
Affiliations and Expertise
National Cheng Kung University, Tainan, Taiwan
Yusuf Chisti is Professor of Biochemical Engineering at Massey University, New Zealand. Professor Chisti holds MSc and PhD degrees from University of London, England, and University of Waterloo, Canada, respectively. He received an honorary doctorate from Gheorghe Asachi Technical University of Iasi, Romania, in recognition of his many contributions to chemical and biochemical engineering. In 2014, University of Waterloo honored him with its Engineering Alumni Achievement Medal for academic excellence. Professor Chisti's research focuses on sustainable production of chemicals, materials and fuels. He has produced nearly 300 highly cited publications. Chisti is a Chartered Engineer and Fellow of the Institution of Chemical Engineers, UK.
Affiliations and Expertise
Professor of Biochemical Engineering, Massey University, New Zealand
Professor Carlos Ricardo Soccol is the research group leader of DEBB (Department of Bioprocess Engineering and Biotechnology) at the Federal University of Paraná, Brazil, with twenty years of experience in biotechnological research and development of bioprocesses with industrial application. He is graduated in Chemical Engineering (UFPR, 1979), Master in Food Technology (UFPR, 1986) and Ph.D. in Genie Enzymatique, Microbiologie et Bioconversion (Université de Technologie de Compiègne,- France, 1992). Postdoctor at Institut ORSTOM/IRD (Montpellier, 1994 and 1997) and at the Université de Provence et de la Méditerranée (Marseille, 2000). He is HDR Professor at Ecole d'Ingénieurs Supériure of Luminy, Marseille-France. He has experience in the areas of Science and Food Technology, with emphasis on Agro-industrial and Agroalimentary Biotechnology, acting in the following areas: bioprocess engineering and solid state fermentation, submerged fermentation, bioseparations, industrial bioprocesses, enzyme technology, tissue culture, bio-industrial projects and bioproduction. He is currently Coordinator of Master BIODEV-UNESCO, Associate Editor of five international journals and Editor in Chief of Brazilian Archives of Biology and Technology Journal. Professor Soccol received several national and international awards which include Science & Technology award of the Govt. of Paraná (1996), Scopus/Elsevier award (2009), Dr. Honoris Causa, University Blaise Pascal-France (2010), Outstanding Scientist – 5th International Conference on Industrial Bioprocesses, Taipei, Taiwan (2012), Elected Titular Member of the Brazilian Academy of Sciences (2014). He is a technical and scientific consultant of several companies, agencies and scientific journals in Brazil and abroad. He has supervised and formed 96 Master Science students, 48 PhD students and 14 Post-Doctorate Students. He has 995 publications/communications which include 17 books, 107 book chapters, 270 original research papers, 557 research communications in international and national conferences and has registered 44 patents. His research articles until the moment were cited (Scopus DataBase) 5600 Times with Index h=36.
Affiliations and Expertise
Research Group Leader, Department of Bioprocess Engineering and Biotechnology, Federal University of Parana, Brazil
Tax Exemption
We cannot process tax exempt orders online. If you wish to place a tax exempt order please
contact us
.
Elsevier.com visitor survey
We are always looking for ways to improve customer experience on Elsevier.com.
We would like to ask you for a moment of your time to fill in a short questionnaire, at the end of your visit.

If you decide to participate, a new browser tab will open so you can complete the survey after you have completed your visit to this website.

Thanks in advance for your time.
Accept
Decline