Biomass, Biofuels and Biochemicals
1st Edition
Microbial Electrochemical Technology: Sustainable Platform for Fuels, Chemicals and Remediation
Editors:
S.Venkata Mohan
Ashok Pandey
Sunita Varjani
Paperback ISBN: 9780444640529
Published Date: 1st August 2018
---
Biomass, Biofuels and Biochemicals encompasses the potential of microbial electrochemical technologies, delineating their role in developing a technology for abating environmental crisis and enabling transformation to a sustainable future. The book provides new and futuristic methods for bioelectrogenesis, multiple product synthesis, waste remediation strategies, and electromicrobiology generation which are widely essential to individuals from industry, marketing, activists, writers, etc. In addition, it provides essential knowledge transfer to researchers, students and science enthusiasts on Microbial Electrochemical Technologies, detailing the functional mechanisms employed, various operational configurations, influencing factors governing the reaction progress and integration strategies.
With these key topics and features, the book generates interest among a wide range of people related to renewable energy generation and sustainable environmental research.
Depicts the holistic view of the multiple applications of Microbial Electrochemical Technologies (METs) in a unified comprehensible manner
Provides strategic integrations of MET with various bioprocesses that are essential in establishing a circular biorefinery
Widens the scope of the existing technologies, giving up-to date, state-of-the-art information and knowledge on research and commercialization
Contains topics that are lucid, providing interdisciplinary knowledge on the environment, molecular biology, engineering, biotechnology, microbiology and economic aspects
Includes more than 75 illustrations, figures, diagrams, flow charts, and tables for further study
Academicians and Researchers at undergraduates, post graduates and Ph.D.'s level in Chemical and Process Engineering, Environmental science, Sustainability analysis, Electrochemistry, Materials science, Biotechnology, Microbiology, and Molecular biology
Ch 1: Microbial Electrochemical Technology(MET)-Basics and Applications
1.1 Introduction to Bioelectrogenesis
1.2 Applications
1.3 Electrodes
1.4 Membranes
1.5 Design
Ch 2: Electro Microbiology
2.1 Biocatalysts Anode and Cathode
2.2 Bioelectrochemistry Principles and Applications
2.3 Electron Transfer Process towards Harnessing Reducing Powers
2.4 Electroactive Microbiome
2.5 Photosynthesis and Biocatalysts
Ch:3 Microbial Fuel Cell: Power Production
3.1 Physical Factors influencing Power Output
3.2 Biological Factors influencing Power Output (including Biocathode)
3.3 Losses and Strategies to overcome
3.4 Configurations and Design
3.5 Stacking and Scale-up Operation
Ch 4 : Bioelectrochemical Treatment System: Waste Remediation
4.1 Role of Anode on Remediation
4.2 Role of Cathode on Remediation
4.3 Specific Pollutants (priority pollutants, xenobiotics, metals, etc)
4.4 Constructed wetlands embedded Applications
4.5 Microbial Desalination system
43.6 Design and Scaling-u Operation
Ch 5: Bio-Electrosynthesis: Biofuels and Chemicals
5.1 Electrofuels
5.2 Electrochemicals
5.3 Microbial Electrolysis for H2 Production
5.4 Bio-Sequestration of CO2 to Fuels and C hemicals
5.5 Electrofermentation
5.6 Resource Recovery
Ch 6 Sensors
6.1 Portable and Remote Applications
6.2 Microscale electrosensors
Ch 7: Bioelectro-Refinery
7.1 Integrated Biorefinery Approach
7.2 Life Cycle and Sustainability Analysis
7.3 Policy and Bioeconomy
No. of pages:

612
Copyright:

© Elsevier

2018
Published:

1st August 2018
Imprint:

Elsevier
Paperback

ISBN:

9780444640529
Dr S Venkata Mohan is working as Principal Scientist in CSIR-Indian Institute of Chemical Technology, Hyderabad, India. His main research interests are in the domain of Environmental Biotechnology and Bioenergy. He has published more than 200 publications to his credit. He has contributed in the field of 'Waste to Bioenergy' encompassing Biohydrogen, Microbial Fuel Cells, Bio-electrochemical Treatment and algal based fuels. Dr Mohan was the recipient of 'National Bioscience award-2012' by DBT, Government of India; 'Prosper.net-Scopus Young Researcher Award in Sustainable Development under Energy Category-2010' by United Nations University and Elsevier, 'NASI-Scopus Young Scientist Award- 2010' in Earth, Oceanographic & Environmental Sciences by NASI and Elsevier, etc.
Affiliations and Expertise
Principal Scientist, Bioengineering and Environmental Sciences Lab, EEFF Department, CSIR-Indian Institute of Chemical Technology (CSIR-IICT), Hyderabad-500007, India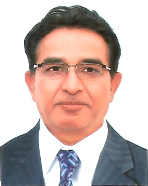 Professor Ashok Pandey is currently Distinguished Scientist at CSIR-Indian Institute for Toxicology Research, Lucknow, India and Honorary Executive Director at the Centre for Energy and Environmental Sustainability- India; he was the former Deputy Director for CSIR's National Institute for Interdisciplinary Science and Technology at Trivandrum, where he head the Centre for Biofuels and Biotechnology Division. Professor Pandey's research interests are on bio-based economy for the production of fuels and chemicals. He has over 1000 publications and communications, which include 14 patents and design copyright, 34 books, 99 book chapters, and 391 original and review papers. Professor Pandey is the recipient of many national and international awards and fellowships, including Fellow of International Society for Energy, Environment and Sustainability, National Academy of Science (India), Biotech Research Society, India, and the International Organization of Biotechnology and Bioengineering. He was Chairman of the International Society of Food, Agriculture and Environment, Finland (Food & Health) from 2003-2004. He is Founder President of the Biotech Research Society, India (www.brsi.in); International Coordinator and General Secretary of International Forum on Industrial Bioprocesses, France (www.ifibiop.org), and Vice-President of the International Society for Energy, Environment & Sustainability (www.isees.org) and All India Biotech Association (www.aibaonline.com). Professor Pandey is Editor-in-chief of Bioresource Technology, Honorary Executive Advisors of Journal of Water Sustainability and Journal of Energy and Environmental Sustainability and editorial board member of several international and Indian journals. Prof. Pandey was also recently honoured as the Most Cited Author as per the Shanghai Ranking's Global Ranking of Academic Subjects 2016.
Affiliations and Expertise
CSIR-Indian Institute of Toxicology Research, Lucknow, India
Affiliations and Expertise
Gujarat Pollution Control Board, Gujarat, India
Tax Exemption
We cannot process tax exempt orders online. If you wish to place a tax exempt order please
contact us
.