Biological and Environmental Hazards, Risks, and Disasters
1st Edition
Editor-in-Chiefs:
John Shroder
Editors:
Ramesh Sivanpillai
Hardcover ISBN: 9780123948472
eBook ISBN: 9780123964717
Published Date: 24th November 2015
Secure Checkout
Personal information is secured with SSL technology.
Free Shipping
Free global shipping
No minimum order.
---
Biological and Environmental Hazards, Risks, and Disasters provides an integrated look at major impacts to the Earth's biosphere. Many of these are caused by diseases, algal blooms, insects, animals, species extinction, deforestation, land degradation, and comet and asteroid strikes that have important implications for humans.
This volume, from Elsevier's Hazards and Disasters Series, provides an in-depth view of threats, ranging from microscopic organisms to celestial objects. Perspectives from both natural and social sciences provide an in-depth understanding of potential impacts.
Contributions from expert ecologists, environmental, biological, and agricultural scientists, and public health specialists selected by a world-renowned editorial board
Presents the latest research on damages, causality, economic impacts, fatality rates, and preparedness and mitigation
Contains tables, maps, diagrams, illustrations, and photographs of hazardous processes
Environmental scientists, ecologists and biological scientists, agricultural scientists, public health specialists
Dedication
Title and Description of the Cover Image
Contributors
Editorial Foreword
Acknowledgments
List of Reviewers
Chapter 1. Introduction to Biological and Environmental Hazards, Risks, and Disasters
Chapter 2. Algal Blooms

2.1. Introduction
2.2. Historic Examples of HAB Incidents
2.3. HAB Incidents in Recent Decades
2.4. Economic Impacts of HABs
2.5. How Do Blooms Form?
2.6. Vulnerability
2.7. Mitigation
2.8. Preparedness
2.9. Response
2.10. (4f) Recovery

Chapter 3. Large-Scale Grasshopper Infestations on North American Rangeland and Crops

3.1. Introduction
3.2. Taxonomy
3.3. Basic Biology
3.4. Ecology
3.5. Grasshopper-Outbreak Damage
3.6. Long-term Damage
3.7. Past Grasshopper—Outbreak Management
3.8. Early Pesticide Control Efforts
3.9. Recent Outbreaks

Chapter 4. Locusts: An Introduction
Chapter 4.1. The Australian Plague Locust—Risk and Response

4.1.1. Introduction
4.1.2. Ecology of the Australian Plague Locust
4.1.3. Population Outbreaks
4.1.4. History of Locust Outbreaks and Control in Australia
4.1.5. Economic and Social Impacts
4.1.6. The Australian Plague Locust Commission and Current Approaches to Locust Management in Australia
4.1.7. The Risks and Hazards of Locust Control in Australia
4.1.8. Future Considerations
4.1.9. Conclusions

Chapter 4.2. Desert Locust

4.2.1. Monitoring and Forecasting
4.2.2. Technological Advances
4.2.3. Early Warning
4.2.4. Challenges
4.2.5. Conclusion

Chapter 4.3. Other Locusts
Chapter 5. Decline of Bees and Other Pollinators

5.1. Introduction
5.2. Land-Use Changes
5.3. Weather
5.4. Pest and Diseases
5.5. Climate Change
5.6. Pesticides
5.7. Other Causes
5.8. What Can Be Done?

Chapter 6. Bark Beetle-Induced Forest Mortality in the North American Rocky Mountains

6.1. Introduction
6.2. Effects of Bark Beetle Impacts
6.3. Summary

Chapter 7. Novel Approaches for Reversible Field Releases of Candidate Weed Biological Control Agents: Putting the Genie Back into the Bottle

7.1. Introduction
7.2. Brazilian Peppertree Case Study
7.3. Conclusion

Chapter 8. Animal Hazards—Their Nature and Distribution

8.1. Introduction
8.2. Animal Attacks
8.3. Animal Accidents
8.4. Diseases Contracted from Animals
8.5. Property Damage and Losses Caused by Animals
8.6. Summary

Chapter 9. Loss of Biodiversity: Concerns and Threats

9.1. Introduction
9.2. How Many Species?
9.3. Extinction Rates
9.4. Reasons for Concern

Chapter 10. Chronic Environmental Diseases: Burdens, Causes, and Response

10.1. What Is a Chronic Environmental Disease?
10.2. The Global Burden of Chronic Environmental Diseases
10.3. Causes of Chronic Environmental Diseases
10.4. Public Health Response
10.5. Conclusions

Chapter 11. Land Degradation and Environmental Change

11.a. Introduction
11.b. Indicators of Land Degradation
11.c. The Global Significance
11.d. Drivers
11.e. Conclusions

Chapter 11.1. Desertification

11.1.1. Historical Roots, Evolving Definitions, and Critiques of Desertification
11.1.2. Drylands and Their Variability
11.1.3. Physical, Climatic, and Anthropogenic Drivers of Desertification and Their Impacts
11.1.4. Approaches to Identifying Desertification
11.1.5. Discussion
11.1.6. Conclusions

Chapter 11.2. Grassland Degradation

11.2.1. Introduction
11.2.2. Benefits and Ecological Services
11.2.3. Grassland Degradation
11.2.4. Conclusions

Chapter 11.3. Land Degradation in Rangeland Ecosystems

11.3.1. Introduction
11.3.2. Definition and Extent of Rangeland Degradation
11.3.3. Causes of Rangeland Degradation
11.3.4. Indicators of Rangeland Degradation
11.3.5. Monitoring Rangeland Degradation
11.3.6. Restoration and the Degradation Spiral
11.3.7. Conclusions and Future Directions

Chapter 12. Deforestation

12.a. Definitions
12.b. Rates and Extent of Deforestation
12.c. Effects of Deforestation

Chapter 12.1. Deforestation in Southeast Asia

12.1.1. Long-Term Changes in Land Use in Southeast Asia
12.1.2. Impacts of Logging on the Environment
12.1.3. Impacts of Forest Fragmentation on the Environment
12.1.4. Impacts of Habitat Conversion on the Environment
12.1.5. Conservation Options
12.1.6. Conclusion

Chapter 12.2. Deforestation in Nepal: Causes, Consequences, and Responses

12.2.1. Introduction
12.2.2. Nepal
12.2.3. Forest Types in Nepal
12.2.4. Forest Status and Rate of Deforestation in Nepal
12.2.5. Causes of Deforestation in Nepal
12.2.6. Consequences of Deforestation in Nepal
12.2.7. Responses to Deforestation
12.2.8. Conclusions and Recommendations

Chapter 12.3. Deforestation in the Brazilian Amazon

12.3.1. Introduction
12.3.2. Theoretical Perspectives and Methods
12.3.3. The context of Chico Mendes' Murder
12.3.4. Amazonian Deforestation on the International Agenda
12.3.5. Deforestation Drivers and Mechanisms
12.3.6. Amazonian (Deforestation) Scales and Trends

Chapter 13. Ecological Impacts of Climate Change

13.1. Introduction
13.2. Observed Effects of Climate Change
13.3. Ecosystem Services
13.4. The Past and the Future

Chapter 14. Meteor Impact Hazard

14.1. Introduction
14.2. Planetary Evidence
14.3. Historical Record
14.4. Geologic Record
14.5. Surviving Meteor Craters
14.6. Origins and Properties of Asteroids, Meteoroids, and Comets
14.7. Hypervelocity Impact
14.8. Ocean Impact
14.9. New Earth Asteroids
14.10. Evaluation of Impact Hazard and Mitigation

Index
No. of pages:

492
Language:

English
Copyright:

© Elsevier

2016
Published:

24th November 2015
Imprint:

Elsevier
Hardcover

ISBN:

9780123948472
eBook

ISBN:

9780123964717
About the
Editor-in-Chief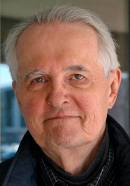 Affiliations and Expertise
Department of Geography and Geology, University of Nebraska, Omaha, NE, USA
Ramesh Sivanpillai is a Remote Sensing Scientist at the Wyoming Geographic Information Science Center (WyGISC) at the University of Wyoming.
Research Interests
Remote Sensing: Digital processing of satellite and aerial images, data fusion, image enhancement and classification. Mapping and monitoring land cover, forest, agriculture, rangeland, water bodies and natural resources. Change detection using satellite data. Time series analyses using AVHRR and MODIS data.
Geographic Information Systems: Integration of GIS and remotely sensed data, analyzing spatial variability in natural resources.
Landscape Ecology: Analyzing spatial patterns of land cover features and quantify their changes through time using landscape ecological models.
Statistical Applications: Multivariate analyses, time-series analyses, design and analyses of experiments and geostatistics.
Affiliations and Expertise
Senior Research Scientist, Dept of Botany, University of Wyoming, Laramie, WY, USA
Tax Exemption
We cannot process tax exempt orders online. If you wish to place a tax exempt order please
contact us
.