Editors:
Ashok Pandey
Jo-Shu Chang
Patrick Hallenbeck
Christian Larroche
Hardcover ISBN: 9780444595553
eBook ISBN: 9780444595485
Published Date: 25th June 2013
---
This book provides in-depth information on basic and applied aspects of biohydrogen production. It begins with an introduction to the topic, and follows with the basic scientific aspects of biohydrogen production, such as the enzyme involved in biohydrogen production, the microorganisms and metabolic engineering information. It then provides state-of-art information on various aspects of biohydrogen production methods such as from solid wastes, from industrial effluents, thermo-chemical route for biohydrogen production, etc. It also includes information on engineering aspects such as the design of bioreactors for biohydrogen production and scale-up issues. Finally, it touches on the issues of hydrogen economy and commercialization. The book introduces you to all aspects of biohydrogen research, helping you understand the various issues involved and plan your own research based on recent findings and commercial needs.
Provides information on the most advanced and innovative biohydrogen technologies, including fermentation and metabolic processes
Provides examples on large-scale and commercial applications of biohydrogen processes and explains the steps necessary for scaling-up
Explains the chemistry/theory of the processes involved and provides information on integration of the various processes and technologies on biohydrogen
Guides through the process design, reactors and materials selection
Devotes a whole chapter on the economical aspects of the processes and their commercialization
Chemists and chemical engineers, biochemical engineers, Biotechnologists, bioengineers, , environmental engineers, academics and research students in these areas as well researchers in government and corporate research labs
Foreword (Michael Seibert)
Preface (Ashok Pandey, Jo-Shu Chang, Patrick C. Hallenbeck, Christian Larroche)
1 Biohydrogen Production: An Introduction (S. Venkata Mohan, Ashok Pandey)
2 Fundamentals of Biohydrogen (Patrick C. Hallenbeck)
3 Metabolic Engineering of Microorganisms for Biohydrogen Production (You-Kwan Oh, Subramanian Mohan Raj, Gyoo Yeol Jung, Sunghoon Park)
4 Insurmountable Hurdles for Fermentative H2 Production? (Patrik R. Jones, M. Kalim Akhtar)
5 Hydrogenase (Philippe Constant, Patrick C. Hallenbeck)
6 Biohydrogen Production from Organic Wastes by Dark Fermentation (G. Balachandar, Namita Khanna, Debabrata Das)
7 Photofermentative Biohydrogen Production (Patrick C. Hallenbeck)
8 Biohydrogen Production from Algae (Man Kee Lam, Keat Teong Lee)
9 Biohydrogen from Renewable Resources (Ganesh D. Saratale, Rijuta G. Saratale, Jo-Shu Chang)
10 Biohydrogen Production from Wastewater (S. Venkata Mohan, K. Chandrasekhar, P. Chiranjeevi, P. Suresh Babu)
11 Fermentative Biohydrogen Production from Solid Wastes (Mi-Sun Kim, Jaehwan Cha, Dong-Hoon Kim)
12 Thermochemical Route for Biohydrogen Production (Thallada Bhaskar, Bhavya Balagurumurthy, Rawel Singh, Mukesh Kumar Poddar)
13 Bioreactor and Bioprocess Design for Biohydrogen Production (Kuan-Yeow Show, Duu-Jong Lee)
14 Scale-up and Commercial Applications of Biohydrogen Production Processes (Biswarup Sen, Chen-Yeon Chu, Chiu-Yue Lin)
Index
No. of pages:

588
Language:

English
Copyright:

© Elsevier

2013
Published:

25th June 2013
Imprint:

Elsevier
eBook

ISBN:

9780444595485
Hardcover

ISBN:

9780444595553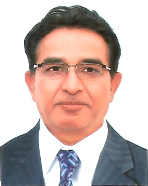 Professor Ashok Pandey is currenlty with the Center of Innovative and Applied Bioprocessing, Mohali, Punjab, India; he was the former Deputy Director for CSIR's National Institute for Interdisciplinary Science and Technology at Trivandrum, where he head the Centre for Biofuels and Biotechnology Division. Professor Pandey's research interests are on bio-based economy for the production of fuels and chemicals. He has over 1000 publications and communications, which include 14 patents and design copyright, 34 books, 99 book chapters, and 391 original and review papers. Professor Pandey is the recipient of many national and international awards and fellowships, including Fellow of International Society for Energy, Environment and Sustainability, National Academy of Science (India), Biotech Research Society, India, and the International Organization of Biotechnology and Bioengineering. He was Chairman of the International Society of Food, Agriculture and Environment, Finland (Food & Health) from 2003-2004. He is Founder President of the Biotech Research Society, India (www.brsi.in); International Coordinator and General Secretary of International Forum on Industrial Bioprocesses, France (www.ifibiop.org), and Vice-President of the International Society for Energy, Environment & Sustainability (www.isees.org) and All India Biotech Association (www.aibaonline.com). Professor Pandey is Editor-in-chief of Bioresource Technology, Honorary Executive Advisors of Journal of Water Sustainability and Journal of Energy and Environmental Sustainability and editorial board member of several international and Indian journals.
Affiliations and Expertise
Center of Innovative and Applied Bioprocessing, Mohali (Punjab, India) and Former Chief Scientist and Head, Centre for Biofuels & Biotechnology Division, CSIR-National Institute for Interdisciplinary Science & Technology (Trivandrum, India)
Dr. Jo-Shu Chang is Deputy Director of the Center for Bioscience and Biotechnology at National Cheng Kung University, Taiwan and a Distinguished Professor in the Department of Chemical Engineering. He received his Ph.D. degree in 1993 from Department of Chemical/Biochemical Engineering at University of California, Irvine. He owns a number of academic awards and recently received a Distinguished Research Award by National Science Council of Taiwan. He serves as editor of Journal of Bioscience and Bioengineering and editorial board member of Bioresource Technology, Enzyme and Microbial Technology, Biotechnology Journal, Journal of Taiwan Institute of Chemical Engineers, Green and Sustainable Chemistry, and Current Biotechnology. He served as guest editors for special issues of Applied Energy (2012), Biochemical Engineering Journal (2012), Bioresource Technology (2012, 2010) and International Journal of Hydrogen Energy (2006). He plays an important role in Taiwan's biomass energy R&D and policy making. Since July 2006, he has served as member of National Bioethanol Standard Committee for Bureau of National Standard, Ministry of Economical Affairs, Taiwan. He also serves as executive/advisory committee members for a number of international academic societies, including Asia Federation of Biotechnology (AFOB), International Association for Hydrogen Energy (IAHE) Taiwan Chapter, and Asia-Pacific Economic Cooperation (APEC) Research Network for Advanced Biohydrogen Technology. His research interests cover biochemical engineering, biohydrogen, bioenergy and biorefinery, microalgae biotechnology, environmental biotechnology, and applied microbiology with publication of over 250 refereed journal papers (including ten ISI Hi-Ci papers) and 400 conference papers.
Affiliations and Expertise
National Cheng Kung University, Tainan, Taiwan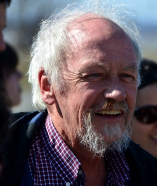 Patrick C. Hallenbeck, microbiologist, obtained a Ph.D. in Biophysics from the University of California Berkeley (USA) and held post-doctoral positions at the French Nuclear Energy Center, Grenoble (France), and the University of California, Davis (USA) before taking up a position as professor in the Department of Microbiology and Immunology, University of Montreal. Dr. Hallenbeck's research interests are in microbial physiology, applied microbiology and biotechnology, biological energy production, anaerobic metabolism, and nitrogen fixation. Dr. Hallenbeck is the Canadian representative to Task 21 (Biohydrogen) of the Hydrogen Implementing Agreement of the IEA and President of the Biohydrogen subdivision of the International Hydrogen Association. He has served on the organizing committees of numerous international conferences, was chair of ISPP2009, and is chair of BioH2 2013. He is author of over fifty original research publications, twenty-two reviews and book chapters, and numerous abstracts in conference proceedings. He is editor of two books. Prof. Hallenbeck won Outstanding Scientist award for 2012 from the IFIBiop (www.ifibiop.org). He is currently researching the role of metabolite sensing and signalling in the regulation of microbial metabolism, and using metabolic engineering to increase biofuels production. He is editorial board member in Bioresource Technology, Frontiers in Microbiology, and Marine Biotechnology.
Affiliations and Expertise
Universite de Montreal, Canada
Professor Christian Larroche Professor Christian Larroche is graduate in Biochemical Engineering from INSA, Toulouse, (1979), Docteur-Ingénieur in Organic Chemistry from Paul Sabatier Toulouse 3 University (1982), and Docteur ès Sciences (Ph D) in Biochemical Engineering from Blaise Pascal University (1990). He has strong research interest in the area of applied microbiology and biochemical engineering. His skills are related to the study and development of special processes for the use of microorganisms. This includes fungal spores production by solid state cultivation and their use as protein (enzyme) reservoir in biotransformations. A special interest in phase transfer phenomena coupled to metabolic engineering has to be noticed. It is applied to the design and optimisation of biotransformations involving hydrophobic compounds and carried out in biphasic liquid-liquid media. These processes are related both to the food and environment (bioremediation) areas. His interests have recently be extended to bioenergy, and he is presently co-ordinator of two French research programs on biohydrogen production by anaerobic microorganisms grown on complex media. He is author of about 150 documents including 70 research papers, two patents and 12 book chapters. He has supervised 10 PhD students and 20 MSc lab works. He is member of SFGP (French Society for Process Engineering) and Chief International Coordinator of ICBF Forum, an international network entitled "Food Bioprocessing - A global approach for advancing sustainable production of value added food". He is head of the department of "Study and Development of Processes involving Microorganisms" of the platform for technological development Biotechnology – Material Engineering of Blaise Pascal University and has in charge the team "Solid state fermentations – Biotransformations" of the Chemical and Biochemical Engineering Laboratory in the same university. He has been head of the Biological Engineering department of Polytech Clermont-Ferrand, a School of Engineering of Blaise Pascal University, from 2001 to 2011. He is director of Polytech since January 2012 and, since 2008, vice-president of the university in charge of research valorization and technology transfer. The books published by him during last ten years are listed below:
Affiliations and Expertise
Blaise Pascal University, Aubiére Cedex, France
"Editor Pandey…unites international editors and contributors to report on biohydrogen production at the molecular and metabolic level and to describe related engineering aspects, waste utilization, and large-scale commercial applications…The book will be useful for researchers and practitioners in biohydrogen, microbial bioprocesses, biofuels, and industrial waste." --ProtoView.com, February 2014
"Editor Pandey…unites international editors and contributors to report on biohydrogen production at the molecular and metabolic level and to describe related engineering aspects, waste utilization, and large-scale commercial applications…the book will be useful for researchers and practitioners in biohydrogen, microbial bioprocesses, biofuels, and industrial waste." --Reference & Research Book News, December 2013